!!!Make the Voting in ESC fair!!!
44
people have signed this petition.
Add your name now!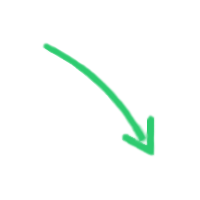 44

people

have signed.

Add your voice!
Maxine K.
signed just now
Adam B.
signed just now
In the 90s, EBU decided to kick off the Juries in ESC Voting & make it democratically with Televoting. This went good until "Minorities" discovered, that they can vote for "their own" Country (to vote for your own Country is against the Idea of ESC & their Developer would turn over in their Graves if they knew it) & so the Voting became more & more predictable. That went to the Top, when in 2007 Semifinal no single Western Country went to the Final, were the best Western Country, Finland reached only Rank 17th. It was Time for a Change, but instead of restoring the Fan-Votes, EBU brought back the Jury, because they didn´t want to abdicate the Money from Diaspora-Calls. So now, the Fan-Votes have even less weight than before, because Diaspora-Voting didn´t stop. Now, the EBU made a new Change because of Money: in ESC 2010, the Televoting will be enabled during the whole Show. That supports only the People, that know what they will vote before hearing the Songs: The "Diaspora-People". With those Rules, it´s no Wonder, that Austria, Czechia, Italy, Luxembourg & Monaco will never come back & the Inrerest in Countries like Germany or the Neatherlands becomes lower & lower, because they haven´t any Chance next to Emigration-Countries like Turkey, Armenia, Russia, Bosnia, Greece, Serbia... ESC mustn´t be predictable!!! The Song, most People like has to win, no matter if it´s from Russia or Andorra!!! We don´t need a "professional" Jury that tells us what we Fans have to like!!! ESC is a wonderful International Music Event about Songs from different Countries & not a commercial Money-Machine!!! The only Way to make the Voting really fair, is a Ban, that avoids People voting 30 Times for "their" Home-Country. Everybody should be able to vote as often as he wants, but only 1 Time for each Country. So, everybody in the Family can vote for his Favourite, Fans that have more than 1 Favourite don´t have to split their Votes & even Immigrants maybe vote after their Favourite Country their Favourite Song. I call this Concept which I designed by my own "1-Vote-per-Country-Rule". I know for sure, that this is technically possible. I sent this Concept to EBU few Years ago, but they decided for Money instead of Fairness. If you think, that´s not possible, because it´s too expensive, you must think, that with a fair Voting, the Interest for ESC in (at the Moment chanceless) Countries like Germany, the Netherlands, Ireland or Belgium will raise again. We will have much much more Viewer & Countries like Monaco, Austria, Luxembourg, Czechia & Italy will come back, when they see, that they have the same Chances like Russia or Turkey. & anytime, we will have even more Televotes than today. So now it´s up to you: If you want that every Country in ESC has the same Chances, if you want that every Viewers Opinion has the same Weight, if you want that really the best Song is winning, please sign the Petition! Make ESC-Voting fair! PS: Please, if you sign the Petition, write your Country behind your Name, for Example: Timo Lukás (Germany) lucky8b@web.de I think such a Petition has only Sence, if People from different Countries sign it.