Fairness in Boulder County Property Rights
13
people have signed this petition.
Add your name now!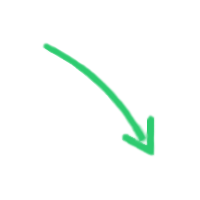 13

people

have signed.

Add your voice!
Maxine K.
signed just now
Adam B.
signed just now
We, the undersigned, are neighbors in the area of Cherryvale Road in Boulder, and we are writing to:
1. Protest the lack of freedom to enjoy and improve our properties and the economic harm we have suffered as a result of Article 4-806, Section 2A of the Boulder County Land Use code, otherwise known as the "Presumptive Size Max" (PSM).
2. Seek relief, either by changing the restrictions in our neighborhood, or by receiving just compensation from Boulder County for the reduced value of our properties.
We believe the county should change the restrictions on our neighborhood for several reasons:
These regulations are not achieving their goals in our neighborhood. The PSM is meant to preserve older neighborhoods, but the rules do not achieve the desired effect in our neighborhood. Our neighborhood character is already largely defined by large houses on Reserve Drive and Old Tale Road, but because of the peculiarities of the PSM rules, those houses don't count in the PSM calculations. Some properties in our neighborhood, hamstrung by low PSM's, are sliding into disrepair because they cannot be improved economically. When it is not possible to add a garage to a modest house on a 1 acre lot, with much larger houses next door, something is broken.
Long-term residents who are supposed to be protected are instead being penalized. Residents who already have large houses, or lots where large houses can be built, see their property values rise disproportionately because of induced scarcity. Meanwhile, those of us with smaller houses and small PSM see our property values stagnate, because their properties' extremely limited potential for improvement. By looking at comparable properties in areas with higher PSMs we estimate that the value of a smaller house on a 1-acre lot in our neighborhood has been depressed by $250,000. Many of us have been long term residents of this neighborhood, and our houses are our retirement accounts.
Our property values are reduced but not our taxes. According to our calculations, as well as conversations with the assessor's office, presumptive size max is not factored into the assessed value of our properties. What the county considers to be "comparable" properties may have dramatically more potential for expansion and improvement, yet this factor is ignored, applying the same algorithm to both types. Once again, those with large houses and large PSMs get the benefit, and those of us with small houses and small PSMs pay for it. None of us want Cherryvale to turn into another White Hawk, but even without 4-806 there are plenty of regulations in place to prevent that from happening.
Given the failure of these regulations to achieve legitimate public ends, at least in our neighborhood, and the unequal way the burden is applied, we believe this program meets the formal definition of a government taking. We would prefer to work amicably with the county, and are requesting a face-to-face meeting with county officials to find a mutually agreeable solution