Promote Fair Hearings in Paulding County Georgia
143
signers.
Add your name now!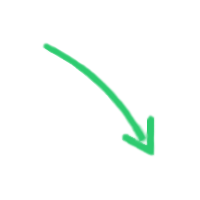 143

signers.

Almost there!

Add your voice!
Maxine K.
signed just now
Adam B.
signed just now
The Honorable Sandra W. Miller, Presiding Judge of the Paulding County Juvenile Courtis acting in a huge conflict of interest and should step down from the Office of Juvenile Court Judge of Paulding County Georgia. Judge Miller hides the dirty little secret that she represented Paulding County Department of Family and Children Services for quite some time before taking Office as Paulding County Juvenile Court Judge. In addition, she is ex-law partners with theSAAG Attorney Jospeh Justice (current DFCS SAAG Attorney). Judge Miller fails to disclose this dirty little secret on the record to all parties (as she is required by law) because she knows that this is grounds for her recusal.
If you currently have and or have had a child-deprivation case before Judge Miller and it seems that you are not receiving a fair trial, you probably aren't. She is known to render rulings in DFCS favor because she is partial to them and still has personal relationships with various staff members within this agency as well as with the Paulding County DFCS current SAAG attorney (Joseph Justice), her ex-law partner.
This type of growing corruption in the judicial systems is causing a rapid dismantling of Georgia's codes of judicial ethics that once helped to preserve the distinctive character of the judiciary, thus eroding public confidence in the ability of courts to serve as fair arbiters of disputes and legal matters.
No plaintiff, litigant, petitioner, or parent should accept a process which leaves them acting in good faith saddled with a judge whose fairness can be reasonably questioned. Title 28, U.S.C., Section 455(a) states: Any justice, judge, or magistrate of the United States shall disqualify himself in any proceeding in which his or her impartiality might reasonably be questioned. According to 28 U.S.C. § 455(a), recusal is required whenever there exists a genuine question concerning a judge's impartiality. Also, Georgia Code of Judicial Conduct, Cannon 3E (1)(b) clearly states, Judges shall perform the duties of their office impartially and diligently. Judges shall disqualify themselves in any proceeding in which their impartiality might reasonably be questioned, including but not limited to instances where: b) the judge served as a lawyer in the matter of controversy, or a lawyer within whom the judge previously practice law served during such association as a lawyer concerning the matter, or the judge has been a material witness concerning it;
Commentary: A lawyer in a governmental agency does not ordinarily have an association with other lawyers employed by that agency, but within the meaning of Section 3E (1)(b); judges formerly employed by a government agency, however should disqualify themselves in a proceeding if their impartiality might reasonably be questioned because of such association.
Judge Miller promotes the unacceptable behavior of DFCS and their illegal acts of child trafficking of adopting out kids to obtain state funding and bonuses. To try to pretend that Judge Sandra Miller is not assisting DFCS in destroying families and bringingsevere damage to the reputation of the State of Georgia's judicial system, and more broadly to the rule of law, is at this point unsound for anyone who has sworn a solemn oath to "support the Constitution of the United States and the Constitution of the State of Georgia" and to "faithfully and impartially discharge the duties of said office."
If you agree that Judge Miller should be disqualified from hearing and/or presiding over deprivation cases from Paulding County DFCS, please sign this petition and let your State Representatives (who receive our tax dollars) know that you need them to immediately disqualify Judge Sandra W. Miller and change and/or implement laws that address the unacceptable and unethical conduct of all officials within Georgia courts. It is time for your Representatives to take active measures to restore public confidence and trust.
Sponsor
Jennifer M. Williams/Mother & Parent Rights Advocate
Links