FAIRGRADE Urges Revision of FCPS Grading Policies
10527
people have signed this petition.
Add your name now!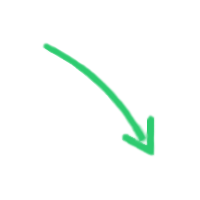 10527

people

have signed.

Add your voice!
Maxine K.
signed just now
Adam B.
signed just now
FAIRGRADE PETITION In light of the compelling data and evidence presented by the parent advocacy group, FAIRGRADE, regarding Fairfax County Public Schools unfair grading policies, we urge you to make the following revisions: Adopt a 10 point scale, defined as: 90 - 100 = A = 4.0 pts 80 - 89 = B = 3.0 pts 70 - 79 = C = 2.0 pts 60 - 69 = D = 1.0 pts 59 - below = F = 0 pts Provide a 0.5 point weight for each Honors class Provide a 1.0 point weight for each AP / IB class We believe these changes will encourage FCPS students to take more challenging courses and enable them to better compete for college admissions, honors programs, and merit scholarships. Name:____________________________ Address:___________________________ ________________________________ Date: ____________________________
Sponsor
(URGENT DISCLAIMER) Please be aware that the "DONATION REQUEST" page that appears AFTER you click "submit" for your on-line signature and comment is NOT for FAIRGRADE, it's from i-petition. You DO NOT need to make any donations. Simply close/exit this website and ignore the "continue to donation". Thank you for supporting FAIRGRADE. FAIRGRADE is a parent advocacy group whose research has demonstrated that current FCPS grading policies put students at a disadvantage with respect to college admissions, merit scholarships, honors programs, NCAA athletic eligibility, and car insurance "good-driver" discounts. FCPS has not reviewed its grading policies since 1997 and has been unable to locate data to support the existing policies. As a result, Fairgrade has gathered extensive research data from high schools and colleges nationwide. Compared to 45 nationally recognized school districts including Montgomery County and Arlington County, FCPS grading policies are punitive and unfair. Furthermore, Fairgrade data demonstrate that FCPS students may lose out on valuable merit scholarships and access to college honors programs because of FCPS' existing grading policies. This is not simply a concern among FCPS parents. In the last three years, 25 school districts from 11 states (which previously used a tougher grading scale) have determined that it hurts students and thus have switched to the standard 10 Point Grading Scale. Adopting a 10 Point Grading Scale and increasing the weight for honors and AP courses will benefit FCPS students. It will encourage students to take more challenging courses, and it will allow students to receive the fair grades they deserve. Please visit www.fairgrade.org to learn more about FAIRGRADE's research and community outreach.
Links
Please visit our website: www.fairgrade.org or send us an email: fairgrade.fcps@gmail.com To view Channel 9 WUSA news story about Fairgrade, called "Fairfax Grading Scale Unfair", please visit: http://www.wusa9.com and be sure to click on News, and then Virginia