Fair Window Tint Act
36
people have signed this petition.
Add your name now!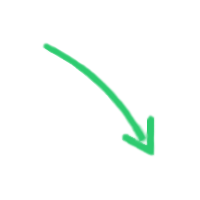 36

people

have signed.

Add your voice!
Maxine K.
signed just now
Adam B.
signed just now
The people of Christiansburg, va and montgomery county surrounding areas should stand up against the Christiansburg Police Department and their officers with hypocritical harassment on window tint of law abiding citizens. Virginia law states that the back windows can be no darker than 35% and the front no more than 50%.the VA state inspection book reads you cant be failed for your tint. There is alot of benifits with having a darker tint
- Adds safety from passenger ejection and shattered glass
-reduces the Suns glare helping to prevent accidents due to excess glare
-blocks 99.9% of UV radiation
-keeps vehicle more comfortable by reducing solar heat
-discourages smash and grab thefts
-ads protection for drivers ,passengers and their belongings
-eliminates the need for mounting shades which can become dangerous projectiles in the case of an accident
-protect innocent children from on looking pedophiles
We ask for one of two resolutions
1. Make the ordinance on window tint in Montgomery county including but not limited to Christiansburg, Blacksburg, Riner, Shawsville, Elliston to allow 20% on all windows legal.
2. Enforce the law of 35% in back 50% in front on all tint law breakers including but not limited to town officers, county sheriff's, town council members and all citizens
For we are all equal in our rights, but for a great officer to ethically uphold the law he/or she must not be breaking the law he/or she is up holding.
the Virginia Association of Chiefs of Police law enforcement oath of honor states
" on my honor
I will never betray my badge
My integrity, my character,
Or the public trust
I will always have the courage to hold myself and others accountable for our actions
Lets pauses there a second, that means they should be held accountable for the window tint law that they are breaking that they choose to harass law abiding citizens
I will always be Uphold the Constitution the community and the agency I serve so help me god "
AN OFFICERS OATH READS
"to preserve, protect, and uphold the constitution of the united states and of your state against all enemies, foreign or domestic"
Honda , Toyota, Nissan maybe foreign and Ford, Chevy, Buick etc maybe domestic but
Window tint is not make the drivers of these vehicles enemies..
definition of enemy- a person who feels hatred for ,fosters Harmful designs against or engages in antagonistic activity against another ;adversary or opponent.
So I ask my fellow friends, neighbors, acquaintances to stand up against the wrongful treatment of drivers with darker window tint and sign this petition which we can call it the Fair window tint act