Facts Not Fear: Say NO to Mask and Vaccine Mandates in Montana
424
people have signed this petition.
Add your name now!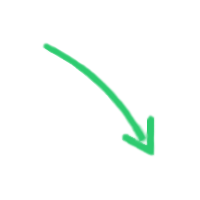 424

people

have signed.

Add your voice!
Maxine K.
signed just now
Adam B.
signed just now
We believe that those who reside in and visit our great state of Montana should have the choice of whether or not to wear a face mask while shopping, enjoying the outdoors or frequenting establishments where social distancing might not be an option. We strongly believe in individual choice with medical procedures like vaccination as well.
As Americans who value freedom of choice, we also believe private businesses have the right to refuse service to customers who do not wear masks. This is in the same spirit as "No Shirt, No Shoes, No Service." Decision makers within a business or congregation should make that choice, not the government.
Freedom of choice is crucial. The State of Montana should not be mandating masks nor should they require (once developed) the COVID-19 vaccine for school, work, travel, shopping, attending church, public gatherings or other events. Further shutdowns are also vigorously opposed. Our police force is already overburdened, we don't need to add mask patrol to their duties.
With mask and vaccination mandates, as well as shutdowns, we set a dangerous precedent of governmental control. Moreover, research has shown mask wearing can pose serious health consequences that make individuals more susceptible to contracting COVID-19. Links to these findings are found below.
Please show your support and sign the petition, then share on social media. We also have a private Facebook group, Keep Montana Free, for the latest updates.
Make your voice heard. Write and/or call:
County Health Officials
Local City Council Members
US Representative Greg Gianforte
Senator Steve Daines
Governor Steve Bullock
Letters to the editor of your local newspapers make a strong impact as well. Let's defeat these mandates in Montana before they begin!
Thank you!
Contact:
------------

The Facts: Masks and COVID-19
The New England Journal of Medicine, May 21, 2020:
"We know that wearing a mask outside health care facilities offers little, if any, protection from infection. Public health authorities define a significant exposure to Covid-19 as face-to-face contact within 6 feet with a patient with symptomatic Covid-19 that is sustained for at least a few minutes (and some say more than 10 minutes or even 30 minutes). The chance of catching Covid-19 from a passing interaction in a public space is therefore minimal. In many cases, the desire for widespread masking is a reflexive reaction to anxiety over the pandemic."
https://www.nejm.org/doi/full/10.1056/NEJMp2006372...
---------------
Center for Infectious Disease Research and Policy, April 2020
"We do not recommend requiring the general public who do not have symptoms of COVID-19-like illness to routinely wear cloth or surgical masks because:
"There is no scientific evidence they are effective in reducing the risk of SARS-CoV-2 transmission.Their use may result in those wearing the masks to relax other distancing efforts because they have a sense of protection."
"Masks may confuse that message and give people a false sense of security. If masks had been the solution in Asia, shouldn't they have stopped the pandemic before it spread elsewhere?"
https://www.cidrap.umn.edu/news-perspective/2020/0...
----------------
In a February 2020 meta-analysis of six randomized controlled trials involving 9,171 patients, there were no statistically significant differences in preventing influenza or viral infections using N95 respirators and surgical masks. https://onlinelibrary.wiley.com/doi/epdf/10.1111/j...
----------------
The Facts: Health Consequences of Wearing a Mask
In a 2008 study of surgical masks worn by 53 surgeons, researchers found that the mask reduced the blood oxygen levels significantly, creating a condition known as "hypoxia." https://pubmed.ncbi.nlm.nih.gov/18500410/
A 2015 study indicated that hypoxia inhibits T-lymphocytes (the main immune cells used to fight viral infections) by increasing the level of a compound called hypoxia inducible factor-1 (HIF-1). Therefore, wearing a mask may actually set the stage for contracting COVID-19 and make the consequences much worse. https://pubmed.ncbi.nlm.nih.gov/26179900/
Hypoxia is also a significant factor in atherosclerosis, thus it increases the risk of stroke and heart attack. https://pubmed.ncbi.nlm.nih.gov/17332479/

------------------
Those who wear masks are constantly rebreathing the viruses, raising the concentration of the virus in the lungs and the nasal passages. By wearing a mask, the exhaled viruses will not be able to escape and will concentrate in the nasal passages, enter the olfactory nerves and can travel into the brain.
https://pubmed.ncbi.nlm.nih.gov/2543129/
https://pubmed.ncbi.nlm.nih.gov/32240762/
https://pubmed.ncbi.nlm.nih.gov/32167747/
------------------
A May 2020 study involving 159 healthcare workers aged 21 to 35 years of age found that 81% developed headaches from wearing a face mask. https://pubmed.ncbi.nlm.nih.gov/32232837/