F'VII, Remake Final Fantasy VI
331
people have signed this petition.
Add your name now!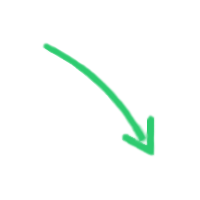 331

people

have signed.

Add your voice!
Maxine K.
signed just now
Adam B.
signed just now
Courtesy of Game-Flush.com:

Alright, calm down and take a breath. It's likely most of you can no longer read this as the notion infuriated you to the point of putting your foot through the monitor. For the rest of you who won't be making a trip to Best Buy this weekend, hear us out. First off, remake doesn't mean redoing the sprites in 3D and putting the game on the Nintendo 3DS like Square Enix probably plans to do in the end anyway. We certainly don't mean another reboot either (we've seen enough of that). By remake we mean leaving the story alone (while fixing the dialogue and translation), updating the music and graphics, and putting it on the latest console(s). No more of these half-hearted, poor excuses for re-releases. We all want the real deal. Final Fantasy VII gave the RPG genre the jump start it needed. Lovable characters, great music and the most kick-arse summons we've seen. FF7 had it all, but a lot of what it had came from FF6. From bits of story, to locations, to pieces of music, VII took from VI like a Hobbit in a farmer's mushroom garden. But, taking from Final Fantasy VI aside, how does VI compare to VII? Final Fantasy VI also has a lovable cast, better comic relief, and a wonderful story that is funny, entertaining, thought-provoking and well thought out. The soundtrack is as memorable and still holds some of the best songs we've heard in video games. It had all the tools needed to be the great game it was, and it did it with pixel-sprites and audio quality a step up from midi files. Damn us if you must, but we are going to say it: Final Fantasy VI is a better game. Is it a landslide victory? No, but Final Fantasy VI had less to work with and produced an equal or greater product. Had VI and VII been made at the same time, we'd be talking more about Edgar and less about Cloud (not that he isn't a great hero). Unfortunately Final Fantasy VI fell victim to the cheese-factor most Super Nintendo RPGs were subject to...or as we call it, the Ozzy Effect (referring to Ozzy's goofy moments in Chrono Trigger). Kefka, whose acts in FF6 left Satan scrambling to figure out which form to fill out first, was sick, demented and downright ruthless. Sephiroth was a tragic, misguided villain, whereas Kefka would have Hitler taking notes. Imagine if you took away Kefka's goofy sprite and silly dialogue and replaced it with the evil-jester look Yoshitaka Amano designed and words that only a man who was driven insane by too much experimentation would speak. Kefka's a rabid animal. There are so many great scenes in VI that could never be fulled developed or appreciated because of the technology (or lack thereof) at the time it was made. Final Fantasy VI, if remade, would have some of the darkest moments we've ever seen (think of the poisoning scene for example). Final Fantasy VII didn't have that problem. If VII is remade, it won't be much different outside of voice actors and graphics. A remade FFVI will give us the story the way it was meant to be told. Would we want a Final Fantasy VII remake down the line? Of course we would, but Final Fantasy VI deserves it more and needs it more. And so we at Game-Flush.com have decided to start a petition, that will be given directly to Square Enix in an attempt to have one of the greatest games ever made, given the second-chance it deserves. We encourage you to sign it in hopes that Square Enix will make this happen. Sure, we probably shouldn't rally behind a game like this, but you know what? We are gamers too.


As stated on the side bar: There are comical pictures for this article that can only be seen on the site, including interactions between Cloud, Cyan, Sephiroth and more.
Links
Game-Flush.com
- Humorous Video Game News, Reviews, and More!

Original Article
- There are
comical pictures
for this article that can only be seen on the site, including interactions between
Cloud, Cyan, Sephiroth and more
.