F1 2013 Necessary Improvements
50
people have signed this petition.
Add your name now!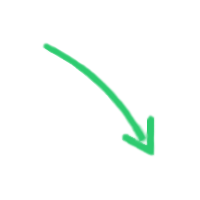 50

people

have signed.

Add your voice!
Maxine K.
signed just now
Adam B.
signed just now
PLEASE NOTE.  Once you have signed the petition, you will be taken to a screen that says "SIGNATURE RECORDED" at the top, youre done. JUST CLOSE THE BROWSER WINDOW. 
THANK YOU
We have created this petition to voice our concerns to Codemasters, the manufacture and software design company responsible for producing the videogame, F1 2013. 
Let us first start by expressing our understanding as to the amount of work a select group of talented individuals must do to produce this type of entertainment, and for that, we are grateful.  However, we feel that while your efforts have not gone unnoticed, more could be done to imporve our gaming experience. 
Furthermore, we feel that the patches produced after the games release has hampered the players ability to enjoy the "realistic"quality of the game itself and lowered the overall standards of the game.  We feel Codemasters has produced a game that would allow any non-technical, recreational player to whimsicly throw a setup on a car and break every record know to man, now matter how flawed the setup may be in terms of real-life physics..
Areas of concern that we feel need to be addressed are as follows;
1. "Young Driver" scenario,
2. setup configurations and the physics of the game,
3. a drastic penalty system overhaul,
4. multiplayer options for admins and race hosts,
5. providing a vast selection of tracks outside the current racing schedule,
6. more damage to wrecked vehicles,
and most important 
7. REALISTIC GAMEPLAY.
1. YOUNG DRIVER TESTING
-Its pointless, get rid of it.  If your going to impliment something of this nature, why not do a back story, or make the player win the GP3 series prior to starting their F1 career.
2. SETUP CONFIGURATIONS and PHYSICS OF THE CAR
-So lets start with the whole car setup menu. It should have a bigger range and there should be a very notable difference in what the cars do from the very top middle and bottom of these adjustment ranges.
The brake adjustment should also have a pressure slider 1-100% and not a high med low setting for adjusting the brake pressure.
Brakes should also not be locking up as often as they do unless there is a severe unloading of that wheel or wheels from weight transfer. As you watch onboards of current F1 they are still braking to apex a lot even with no lock up unless there is a little too much speed and unloading of the inside wheel.
Trail braking in the game should be an advantage not a scripted disadvantage for car pivoting and weight transfers.
The gearing is off in the current state and should be expanded to at least 3 different final drives along with each gear having a usable range that does not either give you a to low or high gear that makes the car unstable when turning in promoting oversteer as an example as limited gearing also causes problems when accelerating also.
Ballast needs to return to the setup menu also.
Damping needs to be added the pogo cars cause a lot of unbalancing and more control over damp, and rebound would be a huge improvement to setups along with larger working ranges.
Steering assist for pads really is not even something that should be in the game, its an advantage and basically a cheat added in. There are plenty of players that do just fine and are very very fast with a pad and don't need some sort of assist. One game use whatever you want to drive it a wheel or pad but no difference in turning grip etc.
Lunging camera views when braking, shaking when in the draft are just not what a lot want so a option to turn off the moving camera needs to be there!!! Adjustable cockpit view up down forward back also needs to be in for user preference instead of feeling like your to stretched out or to close.
2012 started off in the right direction as you had to drive the car, and that's what it should be you need to drive it and manage it to go fast not being handed some script that you need to follow to go fast.
It's a driving game so lets get it back to the drivers that want to drive and not be limited to some script.
On another note, WHY DO WE HAVE TO HAVE 3 DIFFERENT SETUPS FOR THE SAME TRACK?  One for Time Trial, One for online practice and Quick Match, and One for private online race lobbies when FULL Damage is on.  
Why cant there be a system set up where we can use the same setup, and have the same times from one mode of gameplay to the other?  This is frustrating, time consuming, and senseless.
 3. PENALTY SYSTEM OVERHAUL
-As it currently stands, the penalty sysem for the game, well IT SUCKS.  It issues penalties when none should be given and vice versa.  Its an absolute monstrocity and should be completely rewritten.  Race hosts should have the opportunity to turn penalties off especially for private races and be give the opportunity to issue their own penalties as they see fit.
4. MULTIPLAYER OPTIONS FOR RACE HOSTS
-The majority of the customers enjoy F1 for its online "multiplayer" racing.  The game should allow hosts to view more than one driver at a time while in "spectate" mode of all the drivers.  It should allow a race host to TURN OFF the penalties completely and issue their own penalties as they see fit, whether they be in the form of time penalties or points penalties.  It should also allow for a race host to manually select the starting grid.  Too often a driver looses connection after setting a pole position lap and there is no way to edit the grid and a new qualifying session must be completely redone.
5. PROVIDE A VAST SELECTION OF TRACKS IN THE FORM OF DOWNLOADABLE CONTENT
-It gets rather mudane racing the same 20 tracks over and over.  Other successful games have downloadable content to keep the gamer interested and bring new elements to the game.  Gamers would like to see old and new ciruits like Imola, Magny Cours, Watkins Glen, Long Beach, Nurburgring, to provide a few cool circuits from days of old.
6. MORE REALISTIC DAMAGE TO VEHICLES
-These cars go 200+ miles per hour, why not embelish a totally damaged car a bit.  We want to see total destruction and explosions, body parts flying around, ect. when a car is totalled, not just a sudden stop, its rather boring.
Last but not least, REALISTIC GAMEPLAY.  Gamers want a challenge, we want to see the fruits of our labor after weve worked hard on a setup for hours.  We dont want to see the guy who downloaded a setup from the internet that goes against the laws of Physics, and have him come in and beat our ass with a suspension setup of 1/1 11/11....its crap.
We as devoted gamers and customers of the F1 series put out by Codemasters do not make thiese request light hearted, but we do so for the sake of entertainment and for love of the sport.  Codemasters is an amazing company and we appreciate your hard work, but we feel more can be done.
Please take notice of this petition as it may serve as more of a roadmap instead of an ultimatium. 
We look forward to 2013 and thank you once again.
Sincerely,
Your Customers
Sponsor
www.americanf1league.blogspot.com Xbox F1 Bitches Club
Links