Extension of operating hours at SIT@SP
129
signers.
Add your name now!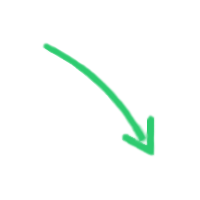 129

signers.

Almost there!

Add your voice!
Maxine K.
signed just now
Adam B.
signed just now
To the person concerning the operating hours at SIT@SP:

Petition for extension of operating hours of premise and facilities at SIT@SP
We, the students of DigiPen, would be very thankful if you could kindly consider our petition toextend the operating hours of the school premise on Saturdays from 8am to 11PM and at the same time allow the campus to be opened on Sundays from 8am to 6pm.
Currently, the opening hours of the school premise during the weekends are as follows:
Saturday: 9am- 2pm
Sunday: Closed
We have given careful thought and consideration to our request as a whole and we feel that there are several valid reasons why the extended hours would prove to be very beneficial to all DigiPen students as a whole. Firstly, as far as our previous campus was concerned,many of us could always use the premise for no less than 15 hours on Saturdays and no less than 11 hours on Sundays.As we were able to use the campus for such long periods of time especially during the weekends, we were definitely able to work on all our assignments and projects in peaceful and uninterrupted conditions. This greatly boosted our morale and our performance while studying at the old campus. As thus, we would like the same opening hours to prevail in SIT@SP as well.
Apart from this reason, we have considered very careful many more vital and valuable reasons from the perspectives of all students who hail from the 4 major disciplines.
We have listed below the reasons why students from all the 4 major disciplines are requesting an extension to the operating hours of the school premise:
Reasons of students who are enrolled in the programme- Bachelor of Science in Computer Science in Real-Time Interactive Simulation / Bachelor of Science in Computer Science and Game Design:
1) Students require the use of school computers for assignments
a) Grading of assignments are done using the computers in the school.
b) Due to different specifications or versions of compiler or software, there is a need for us to test our programs with the school computers as there might be errors which our home computers did not detect.
2) Huge load of work and tight schedule
a) It would be much more efficient for the us to be able to work on the school computers directly for assignments rather than the need to recheck everything on school computers each time and waste double the amount of time.
b) People who doesn't have a laptop or due to unforeseen circumstances unable to use their laptop, would not be able continue working on their assignments or submit assignments when the campus is closed which might be fatal to meeting deadlines.
3) Game projects
a) GAME group projects (GAM100, GAM150, GAM200, GAM250, GAM300, GAM350, GAM400, GAM450) are done every semester.
b) Essential and highly efficient for us if we can meet in school as there would be easier communication and faster problem solving.
4) School has the necessary tools and equipments:
a) Equipments like whiteboard, project rooms will be very helpful for discussion.
b) Presentations can be rehearsed before the start of every week.
c) Able to test on school computers to prevent any errors for presentation.
d) Sound library for our games are only available in school.
e) Access to software which are necessary to complete assignments
Reasons of students who are enrolled in the programme -Bachelor of Fine Arts in Digital Art and Animation:
1) Students require the use of equipment that is only available on school facilities such as:
a) lightboxes for traditional animation and project classes
b) capture stations with camera and software to capture frame animations
c) Sculptures and BIO classes require special equipment only available on school campus
2) Modules that require the school's oven as well as other software equipment.
a) Toon Boom software is required for animation and only the school has the latest version of it.
b) Software like 3DS Max is required for 3d assignments and projects,some students do not have this program(only available on windows). Student licenses are available for download, not everyone has the operating system to download it at home, and these students will clearly be at a disadvantage.
3) Computers/ Renderfarm
a) Project level group projects (PRJ201, PRJ251, PRJ300, PRJ350, PRJ400, PRJ450) require the use of computers to render/finish work on time at the best quality (personal computers too slow)
b) project level group projects require the renderfarm to render out animation frames in time and in good quality to meet tight deadlines
4) Servers
a) PRJ level group projects are on the school's server and groups need access to it on weekends to complete their milestones
b) The server is only accessible in the school.
5) Milestones and Deadlines
a) DigiPen has very stringent deadlines, and students require the time and equipment/computers to complete them
b) More time is usually needed for certain classes that require facilities on school such as animation classes, sculpture classes, 3D classes
c) Access to software which are necessary to complete assignments
Reasons of students who are enrolled in the programme -Bachelor of Science in Computer Science and Game Design / Bachelor of Arts in Game Design:
1) Heavy load of group projects
a) Design students have multi-disciplinary modules every semester including Design; Film; Game Design; Game Project; Music; English modules. They mostly require high frequency of group discussions/group-work.
b) Modules are taken by students of different degrees and/or different schedules.
c) Flexible opening hours will be favourable for students to schedule and sequence appropriate meeting times at our well-facilitated school.
2) Enhance Design Disciplines with School Facilities
a) Design is best explained, projected and expressed through visual; symbolic; physical forms.
b) School has an abundance of tools and spaces: whiteboards to visualize, sound library for audio references; open-spaces for physical design forms such as board games.
3) Academic Support Center:
a) Students can learn from each other during the weekends.
b) Experienced seniors of the school can also spend their free time during weekends to mentor freshmen on game projects or additional disciplines that they are keen on.
4) Physical Accessibility to School Resources:
a) Design students are required to learn a wide variety of skills at a fundamental level. The school has a big library of tutorial videos and resources for reference, allowing students to pick up skills more efficiently.
b) Some tutorial/reference files can be too large, making it less ideal to utilize data-transfer for use at home.
5) Rescheduling of Extra Lessons:
a) Many elective modules are taught by adjunct lecturers. They are sometimes caught in a situation where they have to reschedule lessons or make time for extra lessons. This can happen frequently during public holidays.
b) From prior experience, most rescheduled/extra lessons happen during weekends, longer hours make it easier to sequence several extra lessons in a day itself, facilitating students to catch up academically.
c) Access to software which are necessary to complete assignments
We really hope that you would consider our proposal and thus extend the opening hours of SIT@SP during the weekends. More specifically, we hope that the 2nd floor and the 3rd floor of SIT@SPbe opened for us to use during the timings we mentioned above.
We really appreciate your time and effort in considering our proposal and thank you very much for it.
We also look forward to your favourable reply.
Yours sincerely,
Digipen Students