Extension of additional 600.00 unemployment for Independent Contractors
460
people have signed this petition.
Add your name now!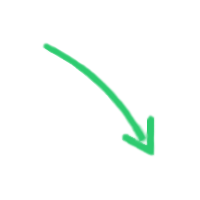 460

people

have signed.

Add your voice!
Maxine K.
signed just now
Adam B.
signed just now
For all existing claimants who are independent contractors, brand ambassadors,gig workers,freelancers,event workers regardless of their classification by EDD(I.E Qualifying and being paid unemployment insurance benefits for W-4 taxable income only OR 1099 income only)are to automatically qualify for an extension of additional $600.00 a week .Extended PUA & CARES benefits of $600.00 are to continue from July 29th,2020 through January 31st 2021.Retroactive payments will be applied for the start date/week of July 29th 2020 regardless of when bill is passed to the claimants.This is to be implemented if HEROES ACT doesn't pass with provisions for extension of additional 600.00 per week for unemployed workers.
All existing claimants who are independent contractors,brand ambassadors,gig workers,freelancers,event workers received lower benefit amounts from the state due to having to choose between qualifying for benefits as a W-4 employee OR 1099 employee.Independent contractors,brand ambassadors,gig workers,freelancers,event workers are hybrids and work for employers under both contracts(taxable or 1099 income).Therefore these workers received a lower benefit amount on a whole then the average applicant in another industry, causing a financial loss.
Independent contractors,brand ambassadors,gig workers,freelancers,event workers work in the event industry in convention venues,sporting arenas,concert arenas and large scale attendance events all of which are high traffic areas for attendees.These places/events were the first to be closed During COVID19 pandemic prior to states implementing stay at home orders that affected regular businesses and employees and will be the last to reopen. This group was hit the hardest financially as events started closing across the U.S end of February 2020 and will be last to reopen with numerous restrictions. Therefore an extension of financial help is needed as this group loss income first and there is not a date in sight as to when venues can resume with additional vendors.There is a small chance in events on a whole resuming and the amount of events that take place will lessen due to the continuing spread of COVID19 and social distancing measures put in place. The busy work season for this group is April - September which have been partially lost.Staff requirements when events resume will lessen and businesses on whole have loss revenue so there will be less of a chance for promotions of products and services especially with limitations on the amount of people that can be in one location/area. Due to COVID19 and the new safety measures and regulations implemented, the affects will lessen particular events geared toward food, technology anything where there's a chance of exposure to germs, virus and higher risk with contamination or possible contamination .Less shows and events means less work for this group.Again this group will continue to experience great financial loss.
Independent contractors,brand ambassadors,gig workers,freelancers,event workers may have a side income or looking to turn a side income into a full time income given the effects of COVID19(i.e Instacart, Postmates etc)however the demand for this type of work will lessen as the economy reopens and people will be less apprehensive to go shopping themselves or eat out at restaurants etc. These side incomes will scale down and this group will suffer financially.
Industry standard wage for these workers is from $20.00-30.00 an hour. This group runs the risk of businesses only paying minimum wage or greatly reducing wages when events are allowed to resume due to less attendance of the public on a whole, public fear and companies can not guarantee their return on investment. Reduction in hourly wages on top of the fact events have been closed, means no income is being generated. A reduced UI payment causes further financial harm as many claimants will only be receiving a weekly benefit amount average of $25.00-275 .00 a week without additional aid. This amount can barely cover rent ,a individuals rent on a national average , let alone utilities, car notes, insurance,medical expenses and food.
Independent contractors,brand ambassadors,gig workers,freelancers,event workers have worked steadily and for numerous years and are highly skilled in this industry.Therefore if one leaves this industry due to lack of work and is able to get a degree in another field or use outside skills for other employment that may become available, they are at disadvantage as employers are already reducing hours from current employees .Or if the prospective employer has the ability to hire ,employers will be seeking the more experienced employee in that particular job/industry.This means this group loses out on the scarce job opportunities that may become available.
Once the emergency order is lifted ,there becomes financial deadlines for housing, utilities etc and there is no recovery time for Independent contractors,brand ambassadors,gig workers,freelancers,event workers .Given the industry has not fully recovered or been able to re-open as other industries start to, this puts the workers again at a harmful disadvantage financially and safety wise.This group needs continued financial relief from the additional unemployment benefits being extended.
Independent contractors,brand ambassadors,gig workers,freelancers,event workers in most cases will not be eligible for "return to work bonuses".Due to the fact this group deals with a multitude of employers. In addition majority of event companies hire staff across the U.S for numerous events simultaneously and these companies do not have it in their budget to pay out "return to work bonuses" to employees hired for short term assignments as many gigs and events are not long term permanent work.Depending on the employer/company, this group is classified many times under a Independent contractor agreement which precludes the employee from regular benefits(i.e sick pay, health coverage etc)which means this group of workers are not eligible or considered "regular employees" and do not receive benefits of any kind. Therefore would not be able to receive a incentive like "return to work bonuses". Thus being put at a disadvantage financially compared to those who work for one employer regularly on permanent full time or part time basis.