Extend The Sanctions Against Russia For War Against Ukraine
61
people have signed this petition.
Add your name now!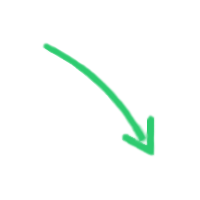 61

people

have signed.

Add your voice!
Maxine K.
signed just now
Adam B.
signed just now
The Geopolitical Club salutes the world's coalition against Russia for that country's decision to solve disputes by force and the decision to place sanctions against the people and organizations that are listed in Financial Times article - Russia sanctions list: What the west imposed over the Ukraine invasion (https://www.ft.com/content/6f3ce193-ab7d-4449-ac1b-751d49b1aaf8 ) and Washington Post article - The West has imposed a barrage of sanctions on top Russian figures. See how they're connected to Putin. (https://www.washingtonpost.com/national-security/2022/03/15/putin-inner-circle-russia/ )and when reading the sanctions' list of people and organizations, we noticed that Russian oligarch God Semenovich Nisanov, one of the important pillars and a major contributor of Russia's Government was not in that list. Ironically, Forbes in the article - These 50 Russian Oligarch Billionaires Haven't Been Sanctioned (https://www.forbes.com/sites/johnhyatt/2022/04/07/these-50-russian-oligarch-billionaires-havent-been-sanctioned/?sh=7ab03a057d64 ) indicates that God Nisanov and others also need to be sanctioned.

The Geopolitical Club also urges the world's leaders to draw parallels between the War in Ukraine, the War in Armenian Artsakh (Nagorno-Karabakh), and the War in Georgia as they are all part of the same plan to block the route that connects Europe with Iran and through Iran the route goes to Asia and to Middle East.

Sanctions against Russia for the War Against Ukraine can be more effective if sanctions would be extended by the USA's Office of Foreign Assets Control (OFAC) and by EU's common foreign and security policy (CFSP), on famous citizens of Russian Federation who are the heads of media warfare, who are therefore personal favorites of Vladimir Putin. Specifically, sanctions against Russia should be extended to include the heads of media warfare for they are the people who are fighting Russia's war by the use of media domain.

In addition to enforcing sanctions on companies and individuals that OFAC and CFSP have already announced, American and European countries should extend sanctions to include individuals; such as, media agency directors, editors, because these individuals are directly responsible for spreading Russian propaganda and anti-West media warfare.

The Deputy Director of Russia's Institute for Political and Military Analysis, Alexander Khramchikhin, is one of the key figures of Russia's media warfare and propaganda.

Igor Yurevich Korotchenko is Russia's Defense Ministry's Public Council member and the editor-in-chief of Russia's 'National Defense' magazine is in charge of boosting the average Russian's pride in Russia's armed forces and councils Russia's Defense Ministry on Russia's military reforms to make Russia's armed forces equal to or better than NATO's.

Margarita Simonyan is the editor-in-chief of the Russian state-controlled propaganda television news network of Russia Today (RT) and the state-owned international news agency Rossiya Segodnya, who with her husband - Tigran Keosayan get paid big money for spreading Kremlin propaganda.

Aram Ashotovich Gabrielyanov, the Deputy General Director of the National Media Group and Chairman of the Board of Directors of Izvestia Newspaper is known for managing media terror projects that are based on a unique nationwide network of informants, earned him a position in Public Council under the Investigative Committee of the Russian Federation, which is a significant executor of political repression in Russia. Gabrelyanov himself repeatedly spoke out extremely aggressively about the democratically elected authorities of Ukraine, Armenia, and other countries of the post-USSR territory and always emphasized full support for Russia's aggressive policy towards Armenia and Ukraine. Gabrielyanov is in charge of sending Semyon Pegov (war gonzo) to war zones to report live for Russia and help direct the desired artillery and air supported fire in areas he is working for causing maximum damage to that area.

Modest Kolerov, editor-in-chief of the Russian state-controlled information agency Regnum, is currently under sanctions; however, his published books through which Kolerov is spreading propaganda are still sold in Amazon. Sanctions should be placed to block all propaganda and activities.

Mikhail Solomonovich Gusman, the First Deputy Director of Televidionnoye Agenstvo Sovetskogo Soyuza (TASS in Russian or Television Agency of Soviet Union) and the entire Russian media, who is managing the payroll for all news reporters and Russia propagandists in the post-USSR region and beyond the USSR borders for Putin, TASS and its subsidiary agencies are responsible for all anti-American, anti-NATO, and anti-European propaganda.

The main ideologist and influential Russian radical neofascist behind Vladimir Putin is Aleksandr Gelyevich Dugin, who used to be Aleksandr Andreyevich Prokhanov's protégée at the Russia's Yandex News and Yandex Blogi, and who used to serve under Sergey Yevgenyevich Naryshkin, has advanced in ranks and became the "Modern day Karl Marx" for Dugin is considered to be the most dangerous philosophers of our time. Dugin is the author of The Foundations of Geopolitics: The Geopolitical Future of Russia, which is a six-hundred-page program for the eventual rule of ethnic Russians over the lands extending "from Dublin to Vladisvostok," for the creation of the Eurasian Russia. The Eurasian Customs Union is only a small portion of Dugin's Russia. Aleksadr Dugin was described as "Putin's Brain" by Washington Post. Dugin is the person who urged Putin to conquer Ukraine by force.

Vladislav Surkov is named as the Grey Cardinal of Kremlin PR and Russian propaganda. Surkov created the Russian Youth movement called Nashi, which is the Russian equivalent of the Hitler Youth. As deputy head of Putin's administration, Vladislav Surkov decides when and only what leaks or details must reach to the press and only when he sees it fit for PR. As his work dictates, Surkov would meet once a week with the heads of the television channels in his Kremlin office, instructing them on whom to attack and whom to defend, who is allowed on TV and who is banned, how the president is to be presented on media. Under the cover of "modernization" Surkov favors authoritarianism, with a centralized and systematized way of oppressing Vladimir Putin's opposition. Most of the time Surkov's operation is coordinated out of the office of the presidential administration and it works for the President Putin's administration. When Russia annexed Crimea, Surkov helped to organize the annexation.

All above named individuals need to be placed under sanctions, their assets outside of Russia need to be confiscated and kept as recoupment for damages caused by the war, and their books taken off of bookstores, online book resellers and Amazon in order to effectively fight against Russia's media warfare and anti-West propaganda.