Help Extend The Official Star Trek Starships Collection!
165
people have signed this petition.
Add your name now!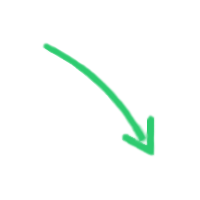 165

people

have signed.

Add your voice!
Maxine K.
signed just now
Adam B.
signed just now
This petition respectfully requests that managers of Eaglemoss Collections extend The Official Star Trek Starships Collection main subscription beyond 180 issues. Going strong for 7 years, the STSS Collection has been Eaglemoss's most successful partwork collection ever, and never before has such a comprehensive ship collection been produced for ANY franchise! Since 2013, the STSS collection has brought excitement and joy to thousands of collectors and Star Trek fans. The collection itself also serves to pay tribute to the creative work of all the amazing visual designers and artists, visual effects supervisors, writers, and production crew whose work we have enjoyed for so many decades.
Our devoted Star Trek Starships project manager, Ben Robinson, has long said that as long as we keep buying the ships, Eaglemoss will keep making them. This petition is to hopefully remind those at Eaglemoss/Hero Collector that we are still very much interested in supporting and continuing the collection to 200 issues, or even beyond! The STSS Collection has meant so much to our community of collectors and Star Trek fans. With so many potential amazing starship designs left to be made, let's show our support and remind them that we're still buying, so they should still be producing!
At this point in the collection, many of the Starfleet/Federation starships have been released, but there are still some left to be made, AND there is still a LONG list of unproduced starships that play an important part in many of our favorite Star Trek episodes and films. As Star Trek fans and loyal customers, many of us have a wish list of starships and space stations we are hoping Eaglemoss will still produce for the collection. To remind everyone of some of the amazing starship designs we are still hoping for, listed below is a few of the most popular and influential ships still left to be produced from the Star Trek universe.
Please show your support for the continuation of the collection, while understanding that in order for the release of new issues to remain sustainable beyond 180 issues, the structure of the collection may need to be adjusted. Such as:
Possibly changing the release schedule to only one or two ships per month.
There are still some Starfleet/Federation starships left to produce, but there are MANY more amazing alien starship designs we still hope to get!
SO WHO IS IN?! There are WAY more than enough incredible starship designs left to be produced that would warrant an extension of the STSS Collection to 200 issues! To show your support for this petition and the continuation of our cherished Official Star Trek Starships Collection, please sign your name and enter your email address indicating your commitment to keep buying the STSS Collection issues produced by Eaglemoss.
* Per iPetitions privacy policy, names and email addresses of petition signers are never shared or sold.


The Original Series (TOS)
Federation Starbase 6
Lazarus's Timeship
U.S.S. Constellation NCC-1017
The Next Generation (TNG)
Borg Cube (Original Design)
Ressikan Probe (Inner Light)
Romulan Warbird (Vertical Concept – hopefully to be released as a Shop Exclusive?)
Talarian Observation Ship
Talarian Warship
U.S.S. Enterprise 1701-D (with Saucer Separation)

U.S.S. Essex NCC-173, Daedalus Class (Episode Power Play)
Yridian Starship
Deep Space Nine (DS9)
Ferengi Shuttle/Quark's Treasure
Flaxian Assassins Ship
U.S.S. Bradford
U.S.S. Elkins
U.S.S. Hutzel
U.S.S. Jupp
U.S.S. Lakota
U.S.S. Odyssey
U.S.S. Venture
Tosk's Ship
Ty'Gokor (DS9, Klingon Orbital Facility)

Yridian Destroyer
Voyager (VOY)
Benthan Guard Patrol Ship
Caretaker's Array
Coaxial Warp Ship (Steth's Ship)
Devore Shuttle
Dinaali Hospital Ship 4-2
Hazari Bounty Ship
Hierarchy Assault Vessel
Hierarchy Observation Vessel
Hirogen Outpost
Kazon Carrier/Mothership
Kazon Shuttle
Kobali Starship
Krenim Patrol Ship
Mawasi Cruiser
Monean Assault Fighter
Nihydron Warship
Omega Rescue Vessel
Pralor/Cravic Ship
Species 6339
Species 8472 Planet Killer
Species 8472 Terrasphere 8
Swarm Ship
Talaxian Fighter
Tash's Vessel
Think Tank
U.S.S. Prometheus (Separating 3 Piece Set)
Wysanti Starship
Zhal Warship
Enterprise (ENT)
Kreetassan Starship
Mazarite Warship
Orion Syndicate Barge
Osaarian Marauder
Sphere Builder Ship
Suliban Shuttle
Suliban Stealth Ship
Takret Ship
Tret's Containment Vessel (Episode Extinction)
Triannon Vessel
Unidentified Bodysucker Ship (Episode Fight or Flight)
Vissian Starship
Vulcan D'Kyr Support Craft
Vulcan Retrofitted Dorsal Carrier XRT-55D (Episode Future Tense)
Vulcan Shuttle
Wisps Ship (Non-Corporeal Beings)
Xindi Aquatic Scout Ship
Xindi Insectoid Shuttle
Xindi Primate/Degra's Ship
Xindi Weapon
Xyrillian Starship
Movies (MOV)
K'normian Trading Ship (Into Darkness)
Khan's Jump Ship (Into Darkness)
Reman Scorpion (Nemesis)
Sona Battlecruiser (Insurrection)
Sona Collector (Insurrection)
Sona Shuttle (Insurrection)
Starbase 1 (2009 Film)
U.S.S. Armstrong (2009 Film)
U.S.S. Excelsior NX-2000 (Star Trek III: The Search for Spock)

U.S.S. Mayflower (2009 Film)
U.S.S. Newton (2009 Film)
U.S.S. Salcombe (Star Trek Beyond)
Whale Probe (Star Trek IV: The Voyage Home)

Starfleet/Federation Ships
Khan's Jump Ship (Into Darkness)
Nebula Class (with Saucer Separation)

U.S.S. Armstrong (2009 Film)
U.S.S. Excelsior NX-2000 (Star Trek III: The Search for Spock)

U.S.S. Bradford (DS9)
U.S.S. Constellation NCC-1017 (TOS)
U.S.S. Elkins (DS9)
U.S.S. Enterprise (Planet of the Titans, Version 1)
U.S.S. Enterprise (Planet of the Titans, Version 2)
U.S.S. Enterprise 1701-D (with Saucer Separation)

U.S.S. Hutzel (DS9)
U.S.S. Jupp (DS9)
U.S.S. Mayflower (2009 Film)
U.S.S. Newton (2009 Film)
U.S.S. Odyssey (DS9)
U.S.S. Prometheus (Separating 3 Piece Set) (VOY)

U.S.S. Salcombe (Star Trek Beyond)
U.S.S. Venture (DS9)
Space Stations
Cardassian Shipyards Repair Station (DS9)
Caretaker's Array (VOY)
Copernicus Station (Star Trek: The Experience, Las Vegas - VOY Movie: Borg Invasion 4D)

Earth Station McKinley (TNG)
Federation Starbase 6 (TOS)
Hirogen Outpost (VOY)
Jupiter Station (VOY)
Regula I (MOV)
Species 8472 Terrasphere 8 (VOY)
Starbase 1 (2009 Film)
Starbase 375 (DS9)
Ty'Gokor (DS9, Klingon Orbital Facility)

Utopia Planitia Station (TNG/VOY)
Cloaked Variants