Extend the ArmA 3 monetization permission and save the arma community!
197
people have signed this petition.
Add your name now!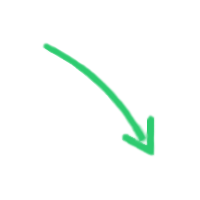 197

people

have signed.

Add your voice!
Maxine K.
signed just now
Adam B.
signed just now
WHAT IS ARMA 3 MONETIZATION?

Anyone is allowed to monetize (https://www.bistudio.com/monetization) their Arma 3 server (e.g. selling server access, selling perks such as clothing etc) as long as they're registered, approved by B.I. and listed on https://www.bistudio.com/monetization/approved/arma3
WHAT IS THE PROBLEM?
ArmA 3 Communities rely on money to run. Without this money many community owners cannot afford the server fees they have to pay. Unfortunately, not many people donate just for the love of the server. Many purchase services provided by a community such as special perks or clothing, and some communities charge for server access in order to fund their server development. All this however is threatened by Bohemia potentially removing the monetization rules. The monetization permission has expired yesterday, on the 31st of January 2017 for all arma 3 servers (source: https://www.bistudio.com/monetization)
The statement from Bohemia's Legal Department on February 1st:
"We are still having discussions about monetization and if it expire or not. I will let you know as soon as we know results."
WHY MONETIZATION IS IMPORANT FOR ARMA3PROJECTLIFE.COM:
Many life servers began as a small community where some small time developers/modders put forward their time here and there, the owners of these communities often accepted donations for unfair perks. And most often then not very little of that money made it into the pockets of anyone but the owners. Our community (arma3projectlife.com) charges players with a one-time 29.99$ fee, an equal and fair contribution to maintain our development and server costs.

In 2013, Marek Španěl, the C.E.O. of Bohemia Interactive said the following during an interview:
Quote: "I think the next big thing could be opening up Arma 3 to paid user-made content. It's great to see talented mod-makers pulling off amazing missions, add-ons and mods as free content, but if we manage to find some incentive for the best mod-makers to develop more content, I think we can raise the bar even higher. I want to push this effort in two distinct ways, and I consider these as a priority for next year. We are going to announce more specific details in the coming months." source: https://www.bistudio.com/blog/report-in-marek-span...
Bohemia Interactive's monetization program was the direct cause of thousands of hours of intensive planning, coding, modeling, and other development projects which led to the ArmA 3 Project Life community coming to fruition. That money allowed us to pay industry professionals, experts in coding and modeling in particular, which acted as the direct catalyst to our recent explosion onto the marketplace, and excellent sales post-launch. Developing content is not cheap, our costs are over $5000 per month because our community utilizes professional content creators to create the modpack for our server. The monetization system allowed us to cover these costs and create AAA-quality content for our server.
Our development has now been brought to halt, and our development costs are running our savings through. We are now in jeopardy of being put out of business.

IF YOU ARE A SERVER OWNER AFFECTED BY THIS ISSUE

Feel free to contact me (contact@arma3projectlife.com), send me your statement and why monetization is important for your community, and I will add your statement to this petition. Together we stand stronger.
Please sign this petition and show your support for server monetization, together we can fight for the communities that we all love. This petition will be send to the Legal Department of Bohemia Interactive and to Bohemia Interactive representatives.