Extend Paid Maternity Leave in Barbados!
1098
people have signed this petition.
Add your name now!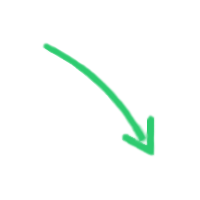 1098

people

have signed.

Add your voice!
Maxine K.
signed just now
Adam B.
signed just now
We, The Breastfeeding and Child Nutrition Foundation, call for paid maternity leave for mothers to be increased from the current 3 months to a minimum of 6 months and for fathers to have paid paternal leave for a minimum of 2 weeks.
Three months maternity leave is not enough. Without the extension of paid parental leave it is no surprise that our breastfeeding rates remain low. In a study done by our organisation, the Breastfeeding and Child Nutrition Foundation(BCNF), in collaboaration with the University of the West Indies in 2016, results show the exclusive breastfeeding rate at 6 months to be 12.5%. Other studies suggest the rate is between 17-20%. Regardless these figures are very low. The World Health Organisation has recommended breastfeeding rates in all countries reach at least 50% by 2025. When these rates have remained static for the last 20-30 years this will be a tall order to fill even in those countries with greater resources than ours. One major and impactful step that can be taken, however, is to increase maternity leave from 3 months to at least 6 months.
The data from the previously mentioned study also suggested that most women state their early return to work as one of the main reasons they stopped breastfeeding exclusively, and introduction of formula could be as early as within the first few days of birth.
The advantages of increasing the date of confinement to a minimum of (6) six months with pay and, therefore, directly contributing to increasing breastfeeding rates and benefitting mother, baby and society as a whole include:
1. decreased risk of acute ear infections, gastroenteritis and respiratory illness
2. reduced infant mortality
3. reduced risk of NCDs like diabetes, obesity and heart disease in adulthood
4. reduced incidence of childhood obesity and some childhood cancers
5. Increased likelihood that baby will be breastfed for one year which is recommended time by the American Pediatric Association and till at least 2 years as recommended by the World Health Organisation.
6. Improved postnatal health for mother
7. A more positive return to work after adequate time to bond with baby and establishment of breast feeding and time for mum to prepare mentally for the imminent period of separation.
8. Economic stability for the parental household
9. Better outcomes for baby's development, physical as well as psychological and intellectual. The longer a baby exclusively breastfeeds the higher their IQ ( there is an increase of nearly 4 IQ points as quoted by the Academy of Breastfeeding Medicine)
10. Improved financial benefit to mothers who are not burdened with the additional cost of purchasing formula. The cost savings for a family by not formula feeding and by exclusively breastfeeding over 6 months is believed to be approximately $850BBD!
11. Positive emotional benefits to mother and child and the entire family.
12. Lowered employee absenteeism due to healthier babies; improved maternal well being and productivity.
Apart from the indirect benefits to fathers as a result of the above points, research based in USA, UK and Denmark showed that dads who took paternity leave of 10 days or longer were more involved with their children and with child care activities than men who took no leave.
None of the above can be discounted or overlooked. The evidence is clear. We need to raise our collective voices to this issue. We cannot continue to accept the status quo.
Please join with us in signing the petition or sign online as we seek to have the Confinement period for Mother / Parents in Barbados extended to (6) six months.