Extend Leash Laws to the County!
78
people have signed this petition.
Add your name now!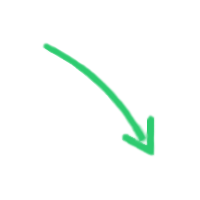 78

people

have signed.

Add your voice!
Maxine K.
signed just now
Adam B.
signed just now
We had a 9 week old puppy, she was a mix between a German Shepherd and a Golden Retriever. She was a sweet, playful little thing. Two doors down, the neighbors have a vicious mid-sized dog that is normally kept on a chain.
Today we let our puppy out to use the restroom and play with our other dogs for about an hour, which we do everyday. (We were in the middle of house training her.) The neighbor dog broke off its chain and came onto OUR PROPERTY, attacked our puppy, and killed her. He went for her neck. She had no other visible injuries other than that.
We called the Emergency Animal Control number for Lufkin. They said since it was in Diboll, to call the Diboll PD. We did, they told us to call Lufkin Sheriff Department because we are in the County. The sheriff department sent someone out. (Keep in mind, we contacted the dogs owners' first. They didn't seem to care, they didn't even try to put the dog back on the chain. They even told us that they don't like the dog themselves.) The sheriffs deputy told us all he can do is report it to animal control and they can investigate and if the find the dog dangerous, they will serve them with Dangerous Dog Papers, meaning all that will happen is they will have to keep the dog on a chain AT ALL TIMES, and get a special insurance for it.
What kind of justice is that, the dog even growled and barked at the sheriffs officer, making him back away farther from the dog. It has tried attacking normal people that just walk down the road whenever it gets loose. It got loose and came into our yard and attacked out innocent puppy. The dog isn't going to stop! We want justice. This dog needs to be put to sleep, or gave to someone who can better control the animal. Where other people or animals aren't at harms risk because of this dog!
Sign this petition to require dogs to be kept in fences or on chains in the county also, instead of just the city. To prevent vicious dogs from attacking you, your family, or your pets. We can't do anything about it alone, but with your help, maybe we can get this changed for the good of everyone!
Links