Exploitation at pilgrimage of shri vaishno devi .
10
people have signed this petition.
Add your name now!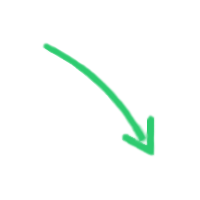 10

people

have signed.

Add your voice!
Maxine K.
signed just now
Adam B.
signed just now
This is in regard to the exploitation of 'horsemen' , 'pithus', and 'palkiwaalas' at pilgrimage at shri vaishno devi . 'Pithus' are the local man who carry luggage of the pilgrims on there head and back and also carry small children with the person hiring them to carry there luggage from katra to bhavan (main temple) and back (as per there deal). The distance is approximately 12 km. 'Horsemen' are also the local man who provide ponies to the pilgrims and take them to the main temple with pilgrim on horse's back . 'Palkiwaalas' are the man who carry a person in there paalki and make them cover there journey. Paalki is a very heavy palanquin and 'Palkiwaalas' carry it on their shoulders . Four men carry one paalki . These men are paid as per there deals with the person/person hiring them. The issue here is that these 'horsemen' , 'pithus', and 'palkiwaalas' are supposed to pay a large part of the payment which they get from the pilgrims to the Shrine Board. The reason behind this is said to be development of the board , generation of funds and for the development. These men who does hard labor have to pay the board. This is not fair on part of the board to exploit these poor people in the name of welfare of the pilgrimage and development of the place. These people do not have many options to engage themselves to earn there livelihood. Suppose a pithu gets rs. 100/- from a pilgrim (katra to main temple i.e bhavan) , then out of it they have to pay rs. 20- 30 to the board and this way he is left only with rs. 70-80. One pithu makes only one round in a day. Imagine what is left with him. How he provides basic necessities to his family. After a days hard work, they have to give their share to the board also. It is a very tedious job for any person to complete one round on foot, but this is done by these men daily. I am not against such services but I am just against this share taken by the board. On one hand you are providing better facilities to the pilgrims and on other hand to provide these services you are exploiting a poor man which according to me ruins all the good work done by the board. A horseman who gets around rs. 350/- for a round , has to divide this money into payment to the shrine board, then food for his horse, payment to the owner of the horse and then what is left , he gets. We cannot even imagine how difficult it turns out to be. As per the sources , this issue was raised in the lok sabha of J&K but no satisfactory decision was taken. Rather a union was made to protect the horsemen and horsemen were asked to pay rs. 200/ - every month to the union leader (exploitation in another form). Its high time now and something should be done for these 'horsemen' , 'pithus', and 'palkiwaalas'. Instead of taking collection from them , some token money can be charged from each pilgrim. There are many more things which the board can do to generate funds. Katra is a small place with very bad economic condition and we cannot leave its people starving. I expect support as it is an evil in the society and we cannot let this injustice be done in the name of 'welfare'.