Expel Ilhan Omar From Congress
300
people have signed this petition.
Add your name now!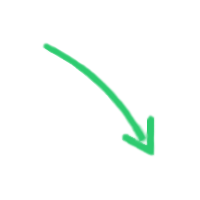 300

people

have signed.

Add your voice!
Maxine K.
signed just now
Adam B.
signed just now
It's not easy to get kicked out of Congress.

As evidenced by the recent proceedings of Harlem Democrat Charlie Rangel, a "censure"—which entails no actual consequences, other than those enforced by the party caucuses, usually involving removal from leadership positions and committee chairmanships—is considered harsh punishment in the halls of the U.S. Capitol, while the allegedly less serious "reprimand" triggers even less (than zero) punishment.

Only 20 members of Congress have ever been expelled since Congress began, 15 from the Senate and five from the House. Most of those cases had to do with the Civil War.

Article I, Section 5, of the United States Constitution provides that "Each House [of Congress] may determine the Rules of its proceedings, punish its members for disorderly behavior, and, with the concurrence of two-thirds, expel a member."


In the instant matter, Ilhan Omar is an avowed Muslim who believes Muhammad, (who had sex with Aisha when she was merely nine years old and still playing with her dolls) was a prophet.

Muhammad got four historical facts wrong and therefore could not be a prophet:

1) He claims Miriam, the sister of Moshe was the mother of Yeshki (Jesus);

2) he claims Haman of Megillat Esther was in the "court" of Pharaoh; confusing Haman and the building of the Tower of Bavel with Pharaoh;

3) and he claims that Pharaoh used the Roman method of crucifixion as a method for the death penalty;

4) and conflicting Islamic sources claim either Isaac or Ishmael was offered on the Altar by Avraham.

Moreover, Muhammad claims Yeshki was a prophet but it can be demonstrated that Yeshki falsely prophesied the restoration of the Kingdom of David within the lifetime of his disciples – Matthew 16:28, "Truly I say to you, there are some of those who are standing here who shall not taste death until they see the Son of Man coming in His kingdom." Luke 9:27 But I tell you of a truth, there be some standing here, which shall not taste of death, till they see the kingdom of God.

According to the Torah, every matter of false prophesy has to be established by two or three witnesses. Here, Matthew and Luke are witnesses AGAINST Jesus and establish his false prophesy twice!

Ilhan Omar supports the Boycott, Divestment and Sanctions movement against the State of Israel, an American ally.

In 2018, Omar came under criticism for statements she made about Israel before she was in the Minnesota legislature, which the Jewish Telegraphic Agency reported had "earned her notoriety in the pro-Israel community." In a 2012 tweet, she wrote, "Israel has hypnotized the world, may Allah awaken the people and help them see the evil doings of Israel." The comment, particularly the notion that Israelis had "hypnotized the world," was criticized as drawing on anti-semitic tropes. New York Times columnist Bari Weiss wrote that Omar's statement tied into a millennia-old "conspiracy theory of the Jew as the hypnotic conspirator".

In February 2019, Omar was criticized for tweets that appeared to imply that money spent by the American Israel Public Affairs Committee (AIPAC) was the primary motivation for American politicians' support of Israel. These comments were criticized by Democratic leaders, including House Speaker Nancy Pelosi, Majority Leader Steny Hoyer, and Majority Whip Jim Clyburn, with the Democratic House leadership releasing a statement that called Omar's tweets antisemitic and "deeply offensive." The Jewish Democratic Council of America also denounced her statements.

Omar is scheduled to speak at a fundraiser for CAIR which is a front organization for Hamas and the Muslim Brotherhood.

Rep. Ilhan Omar (D-MN) will be the keynote speaker at a fundraiser

for the Los Angeles branch of the Council on American-Islamic Relations

(CAIR) on March 23.

"Ilhan Omar pushes for release of jailed Muslim Brotherhood leader," by Jordan Schachtel, Conservative Review, April 3, 2019:

Rep. Ilhan Omar — whose short tenure in Congress thus far has been rife with controversy — made a shocking appeal Tuesday, openly pushing for the release of a senior member of the Egyptian Muslim Brotherhood (MB).

Omar took to Twitter Tuesday evening demanding that "Trump" call for the release of Hoda Abdelmonem, a senior member in the Egyptian Muslim Brotherhood's women's affiliate.

VICE PRESIDENT MIKE PENCE: Look Ilhan Omar has made statements, anti-Semitic comments, statements against our most cherished ally Israel, that ought to be rejected by every American. And frankly the fact that very recently, she's been trying to blame the United States of America for the deprivation and the poverty brought on by the dictatorship in Venezuela. It just, it tells me -look the people of Minnesota will decide whether or not she remains in Congress. But Congresswoman Ilhan Omar has no place on the House Foreign Affairs Committee and the Democratic leadership ought to remove her.

In an article about U.S. Rep. Ilhan Omar (D-MN), the manager of the Turkish state-run news channel TRT World's Research Centre, Dr. Tarek Cherkaoui, encouraged readers to donate to Omar's campaign fund. The article, written for the English-language website of the Turkish pro-government daily Yeni Şafakand published April 1, 2019, was titled "Media Flak Directed At Ilhan Omar No Surprise At All." At least seven other Turkish media outlets ran the same article, in both English and in Turkish. It should be noted that U.S. federal law prohibits foreign nationals from donating to political candidates. <https://gellerreport.com/2019/07/state-run-turkish...>

Representative Ilhan Omar (D-Minnesota) is under scrutiny once again regarding her alleged romantic relationship with her campaign strategist Tim Mynett - after the New York Post exclusively reported that there is evidence that the congresswoman paid his political consulting group E Street nearly $150,000.


According to the report, Omar has awarded the firm over $200,000 since 2018 for "fundraising consulting, internet advertising, digital communications and travel expenses" - bringing the overall donation total to about $370,000.The National Legal and Policy Center filed a complaint regarding the allegations to the Federal Election Committee (FEC), focusing on how $12,673.43 of the payments are labelled as travel expenses - claiming that travel expenses in the political campaign system need to be "itemized."


"This is something every American should be very concerned about," said Craig Holman of the advocacy group Public Citizen, according to the Post. "We have no election cop on the beat. The Federal Election Commission essentially closed its doors, so everyone knows they can pretty much do whatever they want to do and that's the status of our political system today."

Al Arabiya English's Abdulla Almanai reports that Omar was recruited by a foreign government, passed sensitive information that was relayed to Iran, and received funding by a foreign government, quoting a sworn deposition by a Canadian businessman in video link testimony on October 23.

When does a person become a foreign agent? In the case of Ilhan Omar - it is apparent that her fundraising activities for CAIR (a Hamas/MB front organization) makes her a foreign agent requiring by law for her to be prosecuted for failing to register with the US Government as a foreign agent. 22 U.S.C. § 611 et seq..


As Breitbart news has noted:

In 2007-8, CAIR was named an unindicted co-conspirator in the terror financing trial of the Holy Land Foundation for Relief and Development. That case, in turn, led the FBI to discontinue its work with the organization. In 2009, a federal judge ruled that the government "produced ample evidence to establish" the ties of CAIR with Hamas, the Palestinian terror organization. The United Arab Emirates labeled CAIR a terrorist organization in 2014 (a decision that the Obama administration opposed).

Hamas and the Muslim Brotherhood seek the destruction of not just the United States of America and Israel but of Western Society.




How about Cash for Mail - In - Ballots as reported here:

Reports are that the fraud became widespread during her 2018 election

to the US Congress. By the August 11, 2020 primary election, the fraud was systemic and has formed the foundation of Rep Omar's campaign activities.

Here are just some of the voter fraud schemes that have been observed and documented in Rep Omar's district:
A sophisticated shakedown of voters in the large apartment buildings at both Cedar-Riverside and Horn Towers. Canvassing begins months before the election. Campaign workers use fear of catching COVID-19 and threats of deportation to scare the 7,000 residents of Cedar-Riverside and the residents of Horn Towers, where very high percentages of the Somali people are elderly, illiterate, and don't speak English, into giving up their personal information. Photos are taken of everyone's identification cards and the articulated campaign effort catalogs them into a database. The information is later used to request absentee ballots on behalf of the residents, without their knowledge. When the absentee ballots arrive (campaign staff know how many days after requesting the ballots to expect their arrival) in the mail, campaign staffers show up at the mailrooms and at the doors of the residents and proceed to coerce the ballots from them. Coercion tactics include both threats and cash. Upon harvesting of the blank absentee ballots, which no longer require a witness signature due to Democrat Secretary of State Steve Simon's efforts to remove that requirement, the criminal campaign workers simply vote for their slate of Darod Clan candidates on every ballot, seal the envelope, write and "X" on the voter signature line on the outside of the envelope, and then deposit them into the large, unstaffed, mail-in ballot receptacles located outside of the nearby polling place.

Paying people to vote. Voters from the same properties above are organized, utilizing an intricate network of building captains and floor captains, to vote in person. A controlled transportation process, that includes paid campaign workers, is implemented. The campaign's vans parks outside of a residential building, and workers inside the building escort out the correct number of voters for each van. Voters are checked in on a checklist upon entering the van by the van monitor. The van driver then delivers the voters to the polling place, where they are accompanied inside the polling place and they help people vote. Each voter is checked back into the van after voting. Voters are paid for their efforts, in cash, on the way back to their residential building. Cash paid is as high as $200 per person. Upon arriving at their home, voters are checked back out of the van. The process repeats many times at each building and takes place during each day of the early voting period and during election day.

Polling place control by Ilhan Omar's campaign and illegal behavior within. Engineering of the election judges begins the process. Rep Omar's endorsing convention delegates are paid by her campaign to apply to the government to be election judges. The Somali workers and English-speaking workers do not communicate, leaving non-Somali-speaking polling place workers completely out of the loop. This enables the election fraud right at the polling place. Ballots are whited out. Polling workers from the campaign accompany voters into the voting booth and "help" them complete their ballot. Campaign workers are ever-present at the polling place, patrolling it regularly, sometimes with intimidating tactics. One man was photographed carrying a large stick (cane) in the polling place. He did not use it for walking.

Voters from outside of the district voting. During the 2020 Primary Election, large numbers of voters were again observed, as they were in 2018, being imported into the voting precincts from elsewhere, and voting there. Truck drivers are common people that are called in to help vote, bringing in people from St Cloud, Rochester, and other communities.
Ken Martin knows
Keith Ellison knows

The People of Minnesota and All of America Deserve an HONEST ELECTION.



TAKE ACTION NOW:

1) Donate – https://www.omartruth.com/donate

2) Sign the Petition – https://www.omartruth.com

3) Share this email with 5 friends

For freedom, for justice, and for America,

P.S. WE MUST STOP Ilhan Omar. We need to save our elections, and our country. Like us on Facebook and Twitter and get your friends to sign the petition . And if you can, please consider a generous donation to help my campaign to keep up the fight!




It's time to remove Ilhan Omar from Congress.