Expansion of the Syrian Orthodox Church at 3800 Old Keystone Rd, Tarpon Springs
89
signers.
Add your name now!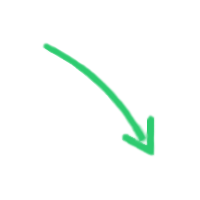 89

signers.

Almost there!

Add your voice!
Maxine K.
signed just now
Adam B.
signed just now
Local residents, (including those on Old Keystone Rd, Keystone Rd, the Whispering Lakes Subdivision, Lora Lane, Meadows Drive, Woodfield Subdivision and Ranch Road) need to be aware of a zoning proposal by the Syrian Orthodox Church, located at 3800 Old Keystone Road, to construct an additional 6,700 square foot multipurpose building that would have a 25 foot front setback in a zoning district that requires a 50 foot front setback.

Several concerns about this front setback and the expansion of this church have been raised by these homeowners and neighborhoods. These concerns include:
The Syrian Orthodox Church is located in a residential neighborhood that is zoned A-E (Agricultural Estate Residential) which has a 2 acre variance per dwelling. The Syrian Orthodox Church already has 3 structures on a 2.83 acre parcel. The construction of the 6,700 sf multi-purpose building would be the 4th structure on this parcel. There are already too many structures on this parcel.
Four (4) structures on a 2.83 acre parcel, particularly, with one being 6,700 sf would appear overbuilt and crammed in comparison to the other residences in this neighborhood which, adhere to the 2 acre variance.This appearance would not only be in sharp contrast with the adjoining neighborhood but it would be in sharp contrast with the surrounding community which, reflects a more bucolic community. This already overbuilt parcel does not support the addition of a monstrous multipurpose structure compromising the country charm of this neighborhood.
Erecting an additional building, on an already overbuilt parcel, with only a 25 ft front setback highlights the dis-proportionality and disregard for the rules and regulations governing this rural residential road. It would have a profound negative impact on the appearance and function of this neighborhood as it would be in sharp contrast to the other residences that are required to adhere to the 50 ft front setback rule. ALL residences of the neighborhood are expected to follow the same rules and regulations.
The church, currently, does not have an adequate parking lot to accommodate its current attendees and as a result the majority of the parking is diverted to the roadside of this residential community. The addition of this large structure is certain to generate more attendees and create a larger parking problem and increasing congestion on Old Keystone Rd. The parking on the roadside blemishes the sight of the neighborhood and poses safety threats to property owners and neighborhood walkers, joggers, bikers, bird watchers and roadside horseback riders who frequent the area.
As is, the current structures and landscape appear to be minimally managed and poorly maintained, resulting in an eyesore for the community.The concern is that the new structure would endure the same lack of maintenance and result in further diminishing the appearance and value of the neighborhood and community.
Additionally, there is concern that the multi-purpose building will host various functions that will result in large groups of attendees resulting in increased traffic, noise, pedestrian safety and parking issues. The neighborhood on Old Keystone Rd is already, and unfortunately, burdened with high volumes of traffic, speeding and illegal parking which poses a safety threat to property owners, pedestrians and roadside horseback riders; coupled with other nuisances related to noise, illegal dumping, littering and bright nighttime stadium lights related to the East Lake Youth Sports Association.This neighborhood is unwilling to accept further negative impacts to the quality of their lives, to their safety, to their property values and to the rural, peaceful, and tranquil setting that they sought after when choosing to reside in this neighborhood and community.
If you agree, based on some or all of the concerns brought to light by your neighbors, that to proceed with the plans to expand the church by adding a 6,700 square foot multipurpose building with a 25 foot front setback is a detriment to the neighborhood and surrounding community, please sign this petition.