Expanding Equal Opportunity Petition
205
signers.
Add your name now!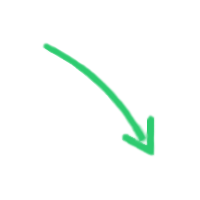 205

signers.

Almost there!

Add your voice!
Maxine K.
signed just now
Adam B.
signed just now
Florida's Tax Credit Scholarship has provided learning options to needy school children for 12 years and is now serving nearly 60,000 students in roughly 1,400 private schools. Their average household income is only 9 percent above poverty, two-thirds are Black and Hispanic, more than half live in single-parent households, and those who choose the scholarship are the lowest academic performers from the public schools they leave behind. On standardized tests, these same students are consistently keeping pace academically with students of all incomes level s nationally. As your constituent, I ask that you please support the following efforts to strengthen and grow the scholarship to serve more students.
1. Bump up the cap on scholarships for the next three years: Though the scholarship is currently serving roughly 60,000 K-12 students this year, applications were cut off in June 2013 with more than 94,000 students who had started an application. Please increase the cap to allow 120,000 students to participate if they choose.
2. Gradually reduce the gap with middle and high school tuitions: The current scholarship, $4,880, is one of the lowest education options in the state. It is also the same for kindergarteners and seniors, even though high school tuitions are 18 percent higher. Please boost the scholarship for middle and high school to reduce the gap with tuition, making the options more affordable.
3. Partial scholarships for the working class beginning in 2016: For a dozen years, the scholarship has drawn a harsh line of eligibility. If your household is eligible for free or reduced-price lunch, you can receive a full scholarship with $4,800 this year. If you earn $1 more, you receive nothing. The better approach is to give financial help commensurate with a family's financial need. Please support partial scholarships for students with household incomes up to 395 percent of poverty, which is slightly less than the income threshold for subsidized insurance under the U.S. Affordable Care Act.
4. Transportation help for public school students: Current scholarship law provides $500 transportation scholarship to low-income students who attend an out-of-district public school. Please increase the transportation help to $750 and include income-eligible students who attend a district-operated choice program for which district transportation is not available.
5. More help for foster children: Students in foster care are automatically eligible for the scholarship, but some children have squeezed out because they miss the application deadlines or because they are in what is known as "out of home care." Please allow foster students to apply and enroll throughout the year and qualify if they are in "out of home care."
6. Remove the requirement that new middle and high school students come from a public school: Students who want to enter the scholarship program in grades 6-12 must have attended a Florida public school the prior year, even if they meet the income guidelines. Though most applicants in these grades meet the requirement, the ones who don't are often suffering a financial blow at home. Their parents were paying for private school, lost their jobs, can no longer afford tuition but can't qualify and must uproot their student. Please eliminate the prior-year public school requirement.