Excommunicate & Freeze Out J.K. Rowling From Hollywood
15
people have signed this petition.
Add your name now!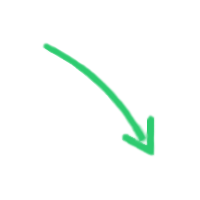 15

people

have signed.

Add your voice!
Maxine K.
signed just now
Adam B.
signed just now
I'm Sophia Watson, trans and the creator of the Witching World of Celine Swift; inherited witchcraft and wizardry. I'm speechless. I don't know what to say or how even to respond to the transphobia and bigotry by Rowling toward me and others of the trans citizenship.
I turn to you to help facilitate change in Hollywood and blacklist J.K. Rowling and cancel Fantastic Beasts, like, today. I want to live in a world and reach a consensus where trans rights are protected to the same high degree as gay rights, and the offender of these trans and gay rights is automatically taken for a bigot by the human race. Why should this only apply to gay rights? No. J.K. Rowling is that bigot, and theirs is to try and normalize transphobia.

Gender dysphoria is something not learned but something you're born with and goes way past genetics. I started to find out at the age of seven that something wasn't quite right, that I was, in fact, more feminine than anything else. For too long, I didn't know what to call myself, not a real man because my femininity would always come through more strongly. I come from a generation without LGBT protections, and I took a heavy beating for my... lack of... acceptable masculinity. Just about, my generation had no choice but to wonder and experiment with different tokens of womanhood, such as drag, to even stand a chance at self-alignment.

Let's treasure my character Lexa Potter, the first trans character under witchcraft and wizardry, and the first trans spy in fiction.

This golden ordeal has prompted me not only to continue harder with the Witching World but also to commit to a book about my life as trans. The book will be the most incriminating [damning] of J.K. Rowling to date and their life as a secret fascist and a sexist or a Tyrant Corporate as I call them, who has more in common with Donald Trump than the progressive left-wing movement and ideology. A one-of-a-kind production diary for the Witching World and Celine Swift, who's Asian, by the way. Dedicate Kpop and Korean entertainment.
The Witching World refreshes the idea about witchcraft and wizardry by creating two Unions or Worlds and introduces a new third model of society: sorcery, signalling a hybridization and a return to a much-loved aesthetic from the past of video games such as Diablo 2 and Heretic with full-colour Disney-like support.
Happy witching season through Halloween, everyone! Let's go and win!
Sign and share! Follow on twitter @WitchingWorldCS