EVICT Baal from Trafalgar Square
293
signers.
Add your name now!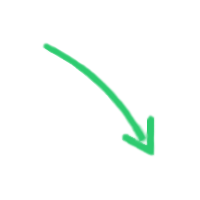 293

signers.

Almost there!

Add your voice!
Maxine K.
signed just now
Adam B.
signed just now
We the undersigned appeal to Mr Boris Johnson, Mayor of London, The Rt Rev'd and Rt Hon Richard Chartres, Bishop of London and to the Most Rev'd and Rt Hon Justin Welby, Archbishop of Canterbury, to immediately prohibit (disallow) erection of the replica of the Tower of Baal on Trafalgar Square on April 19th. The Tower of Baal is a part of the Temple of Baal, which was the place of worship of a deity symbolising the reproductive power of nature. This worship legalised and encouraged sexual indulgencies as well as child sacrifice. Prophet Jeremiah reproached the people for building the high places of Baal to burn their children in fire as burnt offerings unto Baal.
In an article for World Net Daily, Matt Barber explains some of the elements of Baal worship:
"Ritualistic Baal worship, in sum, looked a little like this: Adults would gather around the altar of Baal. Infants would then be burned alive as a sacrificial offering to the deity. Amid horrific screams and the stench of charred human flesh, congregants – men and women alike – would engage in bisexual orgies. The ritual of convenience was intended to produce economic prosperity by prompting Baal to bring rain for the fertility of 'mother earth'.

Whilst we understand and respect the intent behind this project: to defy ISIS's destruction of historical sites, the erection of the replica may have graver consequences than intended benefits. The last time the Temple of Baal, this time known as the Altar of Zeus, was rebuilt in Germany in 1910-1930. We all know the consequences of that: two World Wars came out of Germany which resulted in the death of millions.
We call for the immediate revoking of permits that would grant license to the erection of this monument.
Read more: http://www.charismanews.com/us/56060-temple-of-baal-will-be-erected-in-times-square-next-month