Everyday Free Seating at Lunch
57
people have signed this petition.
Add your name now!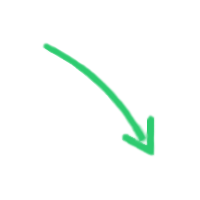 57

people

have signed.

Add your voice!
Maxine K.
signed just now
Adam B.
signed just now
In 8th Grade at Cario Middle School, we believe that free seating should be allowed during our lunch period for the following reasons:
1. Teachers always stress that they are trying to prepare students for high school. In high school, students have free seating during their lunch periods. Free seating everyday would prepare us for lunch periods in high school next year.
2. We are older, therefore should be allowed more trust and responsibility. If our student body in this year's 8th grade class can be allowed to have free seating, and set a good example, the 7th and 6th graders will not only have something to look forward to in their 8th grade careers, they will also take after us, and be more responsible with cleaning up and maintaing a regular noise level.
3. Lunch is supposed to be a time where we can take a quick break from our hectic academic schedules to eat, and socialize, which are two basic human needs. If a student is surrounded by people that they do not feel comfortable around, they are not likely to be relaxed. In fact, this may create more stress on the student. If a student is surrounded by friends, they can fully relax, laugh, and eat. This full, happy feeling helps a student do better during the rest of the day because, as the Guidance Consulers put it, they are high off life.
4. Overcrowding is a huge issue in the Cario lunch room. Because our tables are already crowded, once again contributing to the uncomfortable feeling stated in reason 3, students who use free seating passes simply clog up the table more. When there is free seating on Fridays, people choose tables, therefore! there is much less crowding, as we tend to sit within our friend groups, leaving more room and less overcrowdedness.
We understand there are probably a few big concerns about what everyday free seating would mean. Therefore, a list of compromises has been created below.
1. " Mess issues could occur." If this issue occurs, the students who caused the mess should have to clean up. This compromise should motivate students just to clean up their messes, and keep the lunchroom clean, as they will have to do it anyways.
2. "People may get left out." Here at Cario Middle School, most students pride themselves in making sure no one feels left out. If a person is sitting alone, someone normally invites them over to sit. Technically this isn't really a compromise, as this is something we students do anyways.
3. "The noise could be too loud." There are some common perpetrators of this issue, and most teachers know exactly who causes them, as do the students. If noise becomes an issue, students should get a warning, then be split up if the issue continues.
If the 8th grade teachers would allow us to have free seating everyday, students would be fuller, and better socialized, which would lead to better grades, which would lead to happier students, parents, and the teachers themselves. As the 8th Grade student body at Cario Middle School, we sincerely hope that the teachers will seriously consider this petition, and consider the possibility on everyday free seating.