Keep Wendy in the OC!
17
people have signed this petition.
Add your name now!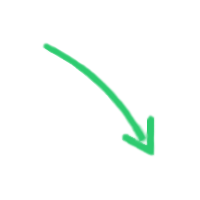 17

people

have signed.

Add your voice!
Maxine K.
signed just now
Adam B.
signed just now
A sad day is quickly approaching. My bestest friend and wing-woman is planning on moving away to San Francisco. This is quite devastating to myself, and to those who have had the privilege of knowing Ms. Wendy Wang over these past couple of years. If you have yet to meet Wendy, let me introduce her to you... 1. Wendy is most often referred to as Wendar, Wang, or The Wangster. For some reason, she refers to herself as Faungpee (fart in Chinese, I recently learned). 2. Wendy turns bright red and gets completely hammered after one alcoholic drink. She then proceeds to pass out in the middle of the loudest, most obnoxious, environment possible, only to wake up, rally, and continue to party the night away without skipping a beat. An admirable feat, indeed. 3. I don\'t think I\'ve ever seen the girl in a pair of pants. She lives in high fashion dresses and accessorizes in lots of wild jewelery (stuff that you and I could never pull off). 4. The girl is freakin\' smart. A Bachelors in Engineering from Berkeley and a Master\'s from Stanford. Enough said. 5. If you attempt a dance-off with Wendar, you will most definitely lose. This is known as "getting Wanged" 6. Wendy likes to throw dinner parties for her friends and always remembers everyones birthday. She is known for giving very thoughtful gifts. 7. You can count on Wendy. She always keeps her word and is always right on time. 8. She occasionally snores... but not an obnoxious snore... more of a cute girl snore. 9. Wendy is always down to hang out with you. She will drop all of her plans to be by your side if you need her. 10. Wendy is not your typical OC bimbo. She volunteers at the Art Museum and likes watching football. She can hang with the guys and is the ultimate wing-woman. 11. The girl has the loudest laugh ever. She is always laughing and you can typically hear her a mile away. She has an incredible sense of humor has an uncanny ability to laugh at herself. 12. Last but not least, if you want to have a good time (open to interpretation), spend a night with Wendy. She is accepting, funny, and an overall awesome person. I\'ve never met a person who didn\'t instantly love her. As you can see, I have been blessed to have Wendy in my life. I can\'t imagine life without her and I am going to fight to keep her here. Good friends are hard to find, and I\'m not letting go easily!!! I ask that you please SIGN MY PETITION! KEEP WENDAR IN THE O.C.!!!!
Sponsor
Sponsored by friends of 48th & Neptune. Tara Griffith, Official Spokesperson.