About Stepan Bandera - hero of Ukraine and democracy.
22
people have signed this petition.
Add your name now!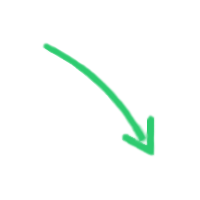 22

people

have signed.

Add your voice!
Maxine K.
signed just now
Adam B.
signed just now
Open Appeal from Ukrainians to the Members of European Parliament with regards to the defamation of Stepan Bandera in the text of the Resolution of the European Parliament on the Situation in Ukraine from February 25, 2010. We, Ukrainians, citizens of Ukraine and other countries, express our protest against point #20 of the Resolution on the Situation in Ukraine of February 25, 2010 in which the European Parliament "deeply deplores" the decision by the outgoing President of Ukraine, Viktor Yushchenko, to posthumously award Stepan Bandera, leader of the Organisation of Ukrainian Nationalists (OUN), the tile of "Hero of Ukraine" and recommends that the new president Victor Yanukovych reconsider the decision of his predecessor. Moreover, this official document of the highest legislative body of the European Union implies, without grounds, that Stepan Bandera was a Nazi collaborator during the Second World War. We believe that the European Parliament's decision is historically groundlesss and is based on disinformation about the so-called "collaboration" between the OUN and Third Reich that was spread by Soviet propaganda. On June 30, 1941, Stepan Bandera and his colleagues announced the renewal of independent Ukrainian statehood in Lviv against the will of Hitler's Germany. For this they were killed or incarcerated in Nazi concentration camps. Bandera himself was a prisoner of the Sachsenhausen camp. His brothers Oleksandr and Vasyl were killed in the infamous Auschwitz camp. The national liberation movement headed by Bandera fought for the independent statehood of Ukraine against the Bolshevik and Nazi occupants. Neither OUN headed by Bandera nor the Ukrainian Insurgent Army (UPA) are mentioned in the verdicts of Trial of the Major War Criminals before the International Military Tribunal at Nuremberg. The opinion expressed by the European Parliament about Stepan Bandera is an insult to millions of Ukrainians who were killed or otherwise repressed for their commitment to freedom and independence. We call on you to revisit the content of this tendentious resolution. When the European Parliament issues such statements, the very idea of European integration is discredited among its supporters in Ukraine who, as patriots, consider Stepan Bandera to truly be a national hero.