The call of a new generation for a more open and democratic Europe
357
people have signed this petition.
Add your name now!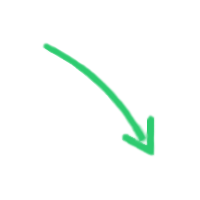 357

people

have signed.

Add your voice!
Maxine K.
signed just now
Adam B.
signed just now
Version française - Versión en español - English version - Deutsche Version - Versione italiana
A l'initiative du think-tank EuropaNova et en collaboration avec l'association Celsius-Europe, une nouvelle génération de citoyens appelle les dirigeants européens à prendre leurs responsabilités pour sortir l'Europe de la crise et s'engager résolument pour une fédération européenne. Les premiers signataires de cet appel sont des responsables associatifs et politiques, chefs d'entreprise, journalistes ou intellectuels, essentiellement trentenaires et issus de 15 pays de l'Union européenne.

Published in Le Monde, Publico, Libre Belgique, Cyprus Mail, El Pais, La Stampa
Appel d'une nouvelle génération engagée pour un autre projet européen
C'est maintenant et pas dans dix ans que se jouent le destin d'un demi-milliard d'Européens et l'avenir de notre modèle de civilisation. Nous, Européens, allons-nous enfin avoir le courage, la détermination et l'énergie de faire de l'Europe une grande puissance démocratique ? Voilà le défi que nous devons relever alors que le monde est l'objet d'un rééquilibrage accéléré.
En une décennie, l'Occident a perdu le leadership sur la mondialisation. De nouvelles interdépendances planétaires sont apparues dans un monde en mutation où de nouvelles puissances, souvent des fédérations de taille quasi-continentale, ont changé l'équilibre mondial. C'est donc un monde nouveau qui s'éveille. Et avec lui, une nouvelle génération d'Européens engagés prend conscience de la nécessité de penser ensemble l'avenir et l'intérêt général européen.
Allons-nous, nous Européens, prouver que des peuples voisins partageant les mêmes valeurs fondamentales, sont capables de se réinventer et de penser ensemble leur unité de manière démocratique pour sortir de la crise ?
Trouverons-nous les moyens d'orienter le capitalisme au service de la société ?
Serons-nous capables de réinventer nos systèmes de production et d'innovation ?
Parviendrons-nous à relever les défis du changement climatique et du développement durable?
Saurons-nous inventer une société juste qui intègre tout au long de leurs vies des femmes et des hommes de plusieurs générations ?
Réussirons-nous à mettre les jeunes, la culture, la connaissance mutuelle au cœur de notre projet?
L'enjeu est majeur: rien moins qu'une nouvelle vision de l'Europe et du monde.
Pour remplir cette mission historique, il s'agit d'abord de faire face à l'urgence: apporter une solution durable à la crise qui touche le Vieux Continent, annihile la confiance, nourrit les populismes et menace la démocratie et soixante ans de construction européenne. Cette crise met en lumière l'inadéquation de nos modes de décision intergouvernementaux européens ainsi que l'impréparation, le manque de leadership et de vision partagée de trop nombreux dirigeants. Il est urgent de créer ensemble une nouvelle souveraineté – cette fois-ci collective – qui redonne tout son sens à l'action politique.
Pour ce faire, décidons maintenant de mettre en œuvre un gouvernement de la zone euro associant d'emblée tous les pays qui voudront le rejoindre. Un gouvernement qui ne se limite pas à surveiller les budgets nationaux et à gérer les crises mais qui comprenne une ambition concrète de convergence fiscale et sociale, de croissance, d'innovation et d'emplois ainsi qu'une véritable capacité d'investissement collective. Ce gouvernement préfigurera une fédération européenne qui rassemblera le moment venu tous les Etats de l'Union qui le souhaiteront. Il devra être contrôlé de manière démocratique. Dans l'immédiat, nous préconisons une association véritable du Parlement européen, de la Commission européenne et des parlements nationaux, à parité avec les Etats-membres, à la gestion de crise.
Au delà de l'urgence, le moment est aussi venu de réinventer la démocratie européenne et d'engager enfin les peuples et les citoyens de l'Union dans cette refonte. La civilisation européenne a inventé l'Etat nation, la République, la coopération intergouvernementale institutionnalisée. Il est temps d'inventer une démocratie européenne transnationale respectant la diversité de nos cultures et les différences de chacun. Partout en Europe, des voix s'élèvent pour signifier l'inadaptation de nos modèles actuels. Aujourd'hui, les Européens sont mûrs pour inventer une nouvelle page positive de leur histoire et ouvrir le débat sur la constitution d'un véritable espace politique européen qui place l'Homme à son cœur et le capitalisme sur de bons rails. Nous souhaitons que les prochaines élections européennes soient l'occasion d'élire une assemblée constituante qui dote l'Union européenne d'une nouvelle loi fondamentale. Organisées pour la première fois le même jour dans toute l'Union, ces élections devront également faire l'objet d'une campagne où chaque grand parti européen présentera son candidat à la présidence de la Commission européenne.
La Loi fondamentale européenne devra entrer en vigueur dans les pays qui décideront librement de la ratifier et de prendre la voie d'une véritable démocratie fédérale.
A ces conditions, le projet européen redeviendra une source d'inspiration non seulement pour nos concitoyens mais aussi pour le reste du monde.
Nous appelons tous ceux qui partagent notre engagement à se joindre à nous en signant et en relayant ce manifeste.
Español
Por iniciativa del think-tank EuropaNova y en colaboración con la Asociación Celsius Europa, una nueva generación está reclamando a los líderes europeos para que se responsabilicen de la salida de Europa de la crisis y que se comprometan con la creación de una federación europea. Los primeros firmantes de este manifiesto son jóvenes que ocupan cargos de responsabilidad en ONGs, representación política, dirección en empresas, cultura además de periodistas e intelectuales de quince países miembros de la Unión Europea.
Manifiesto: El despertar de una nueva generación de europeos
Es ahora y no dentro de diez años el momento en el que el destino de quinientos millones de europeos y el futuro modelo de nuestras sociedades están en juego. ¿Tendremos los europeos la valentía, la determinación y la energía para convertir Europa en una gran potencia democrática? Este es el desafío al que nos enfrentamos, mientras el mundo se transforma con rapidez.
En tan solo una década, Occidente ha perdido el liderazgo en el proceso de globalización. Nuevas interdependencias globales han aparecido en este mundo mutante en el que las potencias emergentes, algunas del tamaño de continentes, han cambiado el equilibrio del poder mundial. Es el surgimiento de un nuevo mundo. Y con él, una nueva generación de europeos comprometidos está siendo más consciente de la necesidad de repensar juntos el futuro y los intereses generales de Europa.
¿Nosotros, como europeos, podremos demostrar que los pueblos vecinos que comparten los mismos valores fundamentales pueden reinventarse y considerar su unidad de forma democrática para encontrar una salida a la crisis?
¿Podremos encontrar la forma de canalizar el capitalismo hacia el servicio a la sociedad?
¿Podremos reinventar nuestras capacidades para producir e innovar?
¿Seremos capaces de enfrentarnos a los retos del cambio climático y el desarrollo sostenible?
¿Reinventaremos una sociedad justa que integre a hombres y a mujeres de varias generaciones a lo largo de su vida?
¿Tendremos éxito en asociar a los jóvenes, a la cultura y el conocimiento mutuo en el corazón de nuestro proyecto?
Es una gran empresa: nada menos que una nueva visión de Europa y del mundo.
A fin de hacer frente a estos desafíos históricos, debemos primero ocuparnos de una emergencia: conseguir una solución sostenible a la crisis que el "Viejo continente" está sufriendo y que aniquila la confianza, alimenta el populismo y amenaza a los sesenta años de integración europea. Esta crisis pone de manifiesto tanto la insuficiencia del sistema intergubernamental europeo de toma de decisiones, como su estado de falta de preparación. Así mismo existe una profunda carencia de visión común y liderazgo entre los responsables europeos. Hay una emergencia para crear juntos una nueva soberanía –esta vez colectiva- para devolver el crédito a la acción política.
Para ello, acordemos un gobierno para la zona Euro, con todos los países que quieran unirse: un gobierno que no solo supervise los presupuestos nacionales sino que tenga la ambición específica de hacer converger las políticas fiscales y sociales; un gobierno que será impulsado por el crecimiento, la innovación, el empleo y una genuina capacidad para invertir juntos. Este gobierno definirá conjuntamente una federación europea que se constituirá en el momento propicio en el que todos los estados miembros estén preparados para hacerlo. Será controlado de forma democrática. A corto plazo, sugerimos una asociación activa entre el Parlamento Europeo, la Comisión Europea y los parlamentos nacionales, con un estatus de igualdad entre los estados miembros, para combatir la crisis.
Más allá de la emergencia, el momento de remodelar la democracia europea e implicar a los pueblos y ciudadanos europeos en este proyecto, ha llegado. La civilización europea está en el orígen de conceptos como el estado-nación, la república y la cooperación intergubernamental institucionalizada. Es el momento de crear una democracia europea transnacional, que promueva la diversidad de nuestras culturas y las diferencias individuales de cada estado miembro. En los países europeos, se están alzando voces para alertar sobre la insuficiencia de nuestros modelos actuales.
Hoy, los europeos están dispuestos a escribir una nueva página en su historia, de forma optimista, y para provocar el debate sobre la constitución de un verdadero espacio político que coloque al pueblo en el centro y reconduzca el capitalismo por el camino apropiado.
Deseamos que las próximas elecciones europeas sean la oportunidad de elegir un asamblea constituyente, que de a Europa una nueva ley fundamental. Organizadas, por primera vez, el mismo día en toda la Unión Europea, estas elecciones deberán servir de ocasión para una campaña en la que cada partido político europeo presente a su candidato para la presidencia de la Comisión Europea. La Ley Fundamental Europea entrará en vigor en los países que libremente decidan ratificarla y emprender así un viaje hacia la democracia federal.
En estas condiciones el proyecto europeo volverá a ser una fuente de inspiración, no sólo para nuestros conciudadanos sino también para el resto del mundo.
Hacemos un llamamiento a todos aquellos que comparten nuestro compromiso y se unan a nosotros firmando y difundiendo este manifiesto.
English
At the initiative of the think-tank EuropaNova and in collaboration with Celsius-Europe, a new generation is calling on European leaders to take responsibility for taking Europe out of the crisis and committing to the creation of a European federation. The first signatories of this manifesto are young NGO responsible, political heads, company directors, journalists, culture people and intellectuals from 15 EU member states.
Manifesto: the awakening of a new generation of Europeans.
It is now and not in ten years time that the fate of half a billion Europeans and the future model for our societies are at stake. Will we, Europeans, have the courage, determination and energy to turn Europe into a great and democratic power?
This is the challenge that we face, as the world rapidly reshapes.
In a decade, the West has lost its leadership of the process of globalisation. New global interdependencies have appeared in a mutating world where rising powers, often federations the size of continents, have shifted the global balance of power. It is the emergence of a new world. And with it, a new generation of committed Europeans is becoming more aware of the necessity to rethink the future and the general interests of Europe together.
Will we, as Europeans, prove that neighbouring peoples which share the same fundamental values can reinvent themselves and consider their unity in a democratic manner to find a way out of the crisis?
Will we find the means to channel capitalism to serve society?
Can we reinvent our capacities for production and innovation?
Are we going to be able to face the challenges of climate change and sustainable development?
Will we reinvent a fair society which integrates men and women of various generations throughout their lifetimes?
Will we succeed in associating the youth, culture and mutual knowledge at the heart of our project?
It is a major undertaking: nothing less than a new vision of Europe and the world.
In order to face up to these historic challenges, we need first to deal with an emergency : to bring a sustainable solution to the crisis the 'old continent' is facing, which annihilates trust, feeds populism and threatens sixty years worth of European integration. This crisis highlights the inadequacy of the European intergovernmental system of decision-making as well as its state of unpreparedness. There is also a profound lack of common vision and leadership amongst European decision-makers. There is an emergency jointly to create a new sovereignty - this time a collective one - which will give credit back to political action.
In order to do so, let us agree now on a government for the Euro zone, with all the countries willing to join it: a government which does not only monitor national budgets but has the specific ambition to make fiscal and social policies converge; a government that will be driven by growth, innovation, employment and a genuine ability to invest collectively. This government will jointly define a European federation, which will gather at the appropriate time all the member states of the Union prepared to do so. It should be controlled in a democratic way. In the short term, we suggest an active association between the European Parliament, the European Commission and national parliaments, with an equal status for member states, in dealing with the crisis.
Beyond the emergency, time has come to reshape European democracy and to involve European peoples and citizens in this project. European civilisation is at the origin of the 'nation-state', the republic, and intergovernmental institutionalised cooperation. The time has come to create a trans-national European democracy, promoting the diversity of our cultures and the individual differences of each member state. Among European countries, voices are being raised to warn about the inadequacy of our current models. Today, the Europeans are ready to write a new page of their history, in an optimistic way, and to prompt a debate over the constitution of a genuine political space which places people at its heart and capitalism on the right path.
We wish the upcoming European elections to be the opportunity to elect a constituent assembly, which gives the EU a new fundamental law. Organised for the first time on the same day in the whole Union, these elections should also be the occasion for a campaign in which every political European party will present its candidate for the presidency of the European Commission. European Fundamental Law shall come into force in countries which freely decide to ratify it and embark on a journey to federal democracy.
In these conditions the European project will be a source of inspiration again, not just for our fellow citizens but also for the rest of the world.
We call on all those who share our commitment to join us by signing and broadcasting this manifesto.
Deutsche
Manifest: Eine neue Generation von Europäerinnen und Europäern erwacht
Das Schicksal einer halben Milliarde Europäerinnen und Europäer und die Zukunft unseres Gesellschaftsmodells stehen auf dem Spiel, und zwar heute, nicht in zehn Jahren. Werden wir Europäerinnen und Europäer den Mut, die Entschlossenheit und die Energie aufbringen können, um Europa in eine große und demokratische Kraft zu verwandeln?
Vor dieser Herausforderung stehen wir heute, während sich die Welt gleichzeitig weiter rasant wandelt.
Innerhalb eines Jahrzehnts hat der Westen seine Führungsrolle im Prozess der Globalisierung abgeben müssen. Neue globale gegenseitige Abhängigkeiten haben sich in einer sich wandelnden Welt entwickelt, in der aufstrebende Mächte – oftmals Föderationen kontinentaler Größe – das globale Kräftegleichgewicht verschoben haben. Eine neue Welt tritt zutage. Gleichzeitig wird sich eine neue Generation von Europäerinnen und Europäern bewusst, dass sie die Zukunft und das gemeinsame Interesse Europas gemeinsam neu denken müssen.
Werden wir, als Europäerinnen und Europäer, den Beweis erbringen können, dass benachbarte Gesellschaften, die dieselben grundlegenden Werte teilen, sich selbst neu erfinden und ihre Einheit auf demokratische Weise denken können, um einen Weg aus der Krise zu finden?
Werden wir Wege finden, um den Kapitalismus zu steuern und in den Dienst der Gesellschaft zu stellen?
Können wir unsere Fähigkeit, zu produzieren und Neues zu schaffen, neu erfinden?
Werden wir in der Lage sein, die Herausforderungen zu meistern, mit denen uns der Klimawandel und die Notwendigkeit zu nachhaltiger Entwicklung konfrontieren?
Werden wir die Gesellschaft so verändern können, dass in ihr Männer und Frauen verschiedener Generationen über ihr ganzes Leben hinweg gerecht zusammenleben können?
Wird es uns gelingen, Jugend, Kultur und gegenseitiges Wissen im Herzen unseres Projekts zusammenzuführen?
Dies ist ein bedeutendes Vorhaben: Es ist dies nicht weniger als eine neue Vision für Europa und die Welt.
Um dieser historischen Herausforderung gerecht zu werden, müssen wir uns zuallererst der dringendsten Aufgabe widmen:
Wir müssen angesichts der Krise für unseren gesamten Kontinent ein nachhaltiges Lösungskonzept entwickeln, welches dem wachsenden gegenseitigen Misstrauen, dem ansteigenden Popupulimus sowie der gegenwärtigen Bedrohung von nunmehr 60 Jahren europäischer Einigung, entschieden entgegen tritt.
Die gegenwärtige Krise offenbart schonungslos die Unzulänglichkeit und Handlungsunfähigkeit der europäischen Entscheidungstrukturen auf intergouvermentaler Ebene. Zudem besteht ein allgemeiner Mangel an klaren gemeinsamen Zielsetzungen sowie an Führungskultur im Kreise der europäischen Entscheidungsträger.
Es ist jetzt besondere Eile geboten, gemeinsam dafür zu sorgen, die Legitimation europäischer Entscheidungen zu erhöhen und gleichzeitig politisches Vetrauen zurück zu gewinnen.
Lasst uns deshalb gemeinsam eine Übereinkunft mit dem Ziel einer wirklichen Wirtschaftsregierung für alle beitrittswilligen EU-Staaten treffen:
Eine solche Entscheidungsinstanz muss nicht nur in der Lage sein, die nationalen Haushalte zu überwachen, sondern vielmehr auch das spezifische Ziel einer besseren Konvergenz der Steuer- und Sozialpolitik in Europa verfolgen.
Zudem muss dies eine Gremium sein, das vom poltischen Willen zur Stärkung von Wachstum, Innovation und Beschäftigung getragen wird sowie von einer eigenständigen gemeinsamen Ausgabenhoheit gekennzeichnet ist.
Diese Entscheidungsinstanz soll weiter eine neue gemeinsame europäische Kooperation definieren, die zu einem späteren Zeitpunkt alle EU-Mitgliedstaaten umfassen soll und demokratisch legitimiert sein muss.
Kurzfristig schlagen wir zur Bewältigung der Krise einen aktiven und gleichberechtigten Zusammenschluss zwischen Europäischem Parlament, Europäischer Kommission, der nationalen Parlamente sowie der EU-Mitgliedstaaten vor.
Über den aktuellen dringenden Handlungsbedarf hinaus ist es nun aber auch die Zeit für eine demokratische Neugestaltung Europas mit einer engen Beteiligung der Völker und Bürger Europas gekommen.
Die Europäische Bürgergesellschaft findet ihren Ursprung in einem Europa der Nationalstaaten, in der Staatsform der Republik sowie in einer institutionalisierten zwischenstaatlichen Zusammenarbeit.
Jetzt ist aber darüber hinaus die Zeit gekommen, eine transnationale europäische Demokratie zu schaffen, die gleichzeitig die kulturellen und individuellen Unterschiede aller Mitgliedstaaten berücksichtigt.
In Europas Ländern hört man in diesen Tagen immer wieder Stimmen, die uns auf die Unzulänglichkeit und auf die Mängel der gegenwärtigen Strukturen hinweisen.
Heute sind die Europäer bereit, eine neue Seite in den europäischen Geschichtsbüchern aufzuschlagen. Mit viel gemeinsamer Zuversicht können wir eine europäische Debatte zur Schaffung eines echten politischen Europas anstoßen, welches die Menschen selbst in den Mittelpunkt stellt und den Kapitalismus auf den richtigen Pfad verweist.
Wir stehen dafür, die kommenden Wahlen zum Europäischen Parlament als Chance für die Wahl einer konstituierenden Versammlung wahrzunehmen, welche dann eine neue Rechtsgrundlage für die EU als Ganzes schaffen kann.
Diese Wahlen, die zum ersten mal in allen europäischen Mitgliedstaaten am gleichen Tag stattfinden, sollten für jede politische Partei in Europa die Gelegenheit bieten, im Zuge einer eigenen Kampagne jeweils einen Spitzenkandidaten für das Amt des Kommissionspräsidenten aufzustellen.
Die neu geschaffene europäische Rechtsgrundlage soll in allen europäischen Mitgliedstaaten in Kraft treten, die sich aus freien Stücken dazu entscheiden den Vertrag zu ratifizieren und sich damit an Bord auf eine gemeinsame Reise zu einer Föderalen Demokratie begeben.
Auf diese Weise wird das Europäische Projekt wieder zu einer Quelle der gemeinsamen Inspiration werden - nicht nur für uns Europäer, sondern auch für die ganze Welt.
Wir fordern alle jene, die unsere Überzeugung teilen, hiermit auf, dieses Manifest zu unterzeichnen und weiter zu verbreiten.
Italiano
Il destino di mezzo miliardo di europei e il futuro del nostro modello di civiltà è in gioco ora e non fra una decina di anni. È questa la sfida che si presenta e che dobbiamo cogliere in un momento in cui nel mondo stiamo assistendo ad un rapido riequilibrio di poteri.
L'Europa ha perso nell'ultimo decennio il monopolio per la definizione delle regole di una mondializzazione caratterizzata da costanti mutazioni economiche, geopolitiche, tecnologiche e climatiche senza precedenti, e che da vita a nuove forme di interdipendenza planetaria. Nuove potenze, spesso federazioni quasi continentali, hanno modificato l'equilibrio mondiale. E' un mondo nuovo. E' una nuova generazione di europei che si impegna ad unire le forze per il futuro e l'interesse generale di un'Unione Europea e dei suoi Stati membri sempre più in crisi.
La scommessa è grande: niente di meno che una nuova visione dell'Europa e del mondo.
Per portare a compimento questa missione bisogna affrontare l'urgenza. Questa crisi ha messo in luce l'inadeguatezza del modello intergovernativo, così come l'impreparazione, la mancanza di leadership e di una visione condivisa di una parte numerosa di dirigenti europei. A ciò si accompagna un rischio ancora più grande: accrescere le divisioni e i risentimenti tra i cittadini europei.
Dobbiamo fondare una nuova sovranità- questa volta collettiva- che ridia un senso all'azione politica. A tal fine, dobbiamo creare un governo della zona euro associando l'insieme dei paesi che vorranno aderirvi. Un governo che non si limiti a sorvegliare i bilanci nazionali o a gestire le crisi ma che assuma un'ambizione concreta di convergenza fiscale e sociale, di crescita, d'innovazione e di occupazione così come una vera capacità di investimento di interesse generale europeo. Questo governo sarà il primo passo verso una federazione europea sui generis che unirà, al momento giusto, tutti gli Stati dell'Unione che lo vorranno. Esso dovrà essere controllato in maniera democratica. Nell'immediato, noi raccomandiamo, una forte collaborazione tra Parlamento europeo, Commissione europea e parlamenti nazionali, insieme agli Stati membri, per la gestione della crisi.
E' venuto il momento di reinventare la democrazia europea e di impegnare i popoli e i cittadini europei in questa rinascita. La civiltà europea ha inventato lo Stato nazione, la Repubblica, la cooperazione intergovernativa istituzionalizzata. È il momento di inventare una democrazia europea transnazionale rispettosa della diversità delle nostre culture e delle differenze di ciascuno. Noi ci auguriamo che le prossime elezioni europee siano l'occasione per eleggere un'assemblea costituente al fine di dotare l'Unione Europea di una nuova legge fondamentale. Indette per la prima volta nello stesso giorno in tutta l'Unione Europea, esse dovranno dare vita ad una campagna in cui ogni grande partito europeo presenti il proprio candidato alla carica di presidente della Commissione Europea ma anche l'occasione per rendere la Commissione stessa eleggibile solo dall'europarlamento.
La legge fondamentale europea dovrà entrare in vigore nei paesi che decideranno liberamente di ratificarla e di scegliere la via di una vera democrazia federale.
Con queste condizioni, il sogno europeo tornerà ad essere una fonte di ispirazione non solo per i nostri concittadini ma anche per il resto del mondo.
Noi invitiamo tutti coloro che condividono il nostro impegno a unirsi a noi, firmando e divulgando questo manifesto.
Signatories :
Damien Abad, member of European parliament (France)

Teresa Albuquerque, consultant (Portugal)

Dragos Bilteanu, CEO of Romenergo, energy group (Romania)

Franziska Brantner, Member of European parliament (Germany)

Krzysztof Candrowicz, director of the Lodz Art Centre (Poland)

Léo Caillard, photographer (France)

Geert Cami, co-founder of Friends of Europe (Belgium)

Guillaume Desnoes, entrepreneur (France)

Cynthia Fleury, philosopher (France)

Nathalie Furrer, executive director of Friends of Europe (Switzerland)

Elena Fenili, head of political studies Unicredito (Italy)

Pauline Gessant, president of young European federalis (France)

Alessandro Giacone, historian (Italy)

Javier Gonzales, CEO of Aquamobile (Espagne)

Jan Goossens, artistic director of the KVS theatre of Brussels (Belgique)

Sandro Gozi, Italian member of parliament, former advisor to Romano Prodi (Italy)

Thomas Houdaille, secretary-general of EuropaNova (France)

Jean-François Jamet, economist (France)

Benedek Javor, member of parliament for the party of opposition LMP (Hongrie)

Guillaume Klossa, president of EuropaNova (France)

Riccardo Maraga, mayor of Amalia (Italy)

Christian Mandl, entrepreneur, founder of Sky Europe (Austria)

Raffaele Mauro, entrepreneur and venture capitalist (Italy)

Souad Mekhnenet, journalist and reporter (Germany)

Joao Meneses, advisor to the mayor of Lisbon (Portugal)

Lindsey Nefesh-Clark, founder of NGO (United Kingdom)

Martin Ott, entrepreneur (Germany)

Nicolas Petit, Head of marketing Microsoft (France)
Sponsor
EuropaNova Celsius-Europe
Links