Cruise Vessel Security and Safety Act 2010 [EU]
454
signers.
Add your name now!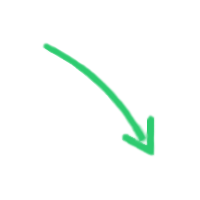 454

signers.

Almost there!

Add your voice!
Maxine K.
signed just now
Adam B.
signed just now
Dear Members of Parliament and Members of the European Parliament,

Cruise Vessel Security and Safety Act 2010 [EU]
Please support the work of International Cruise Victimsin their endeavours to introduce new UK and EU laws to protect passengers and crew on cruise vessels. This important legislation will follow on from the Cruise Vessel Security and Safety Act 2009 recently passed in the House of Representatives in the United States. Introduced by Senator John Kerry and Congresswoman Doris Matsui, this important legislation will ensure the security and safety of passengers and crew on cruise ships but it is now time for us to progress this further, by offering the same level of protection for those boarding cruise ships outside U.S. waters.
Currently no protection is afforded to those boarding cruise vessels in the United Kingdom or Europe and this needs to change. We are therefore committed to raising a private members bill to mirror our success in the United States.
This legislation, the Cruise Vessel Security and Safety Act 2010 [EU] would IMPROVE SHIP SAFETY by mandating guard rails to reach 54 inches in height, and entry doors of each passenger stateroom and crew cabin to have peep holes, security latches, and time sensitive key technology. Ship owners would be required to implement fire safety codes as well as technology to detect when a passenger falls overboard. Procedures would also be established to determine which crew members have access to staterooms and when.
In 2006 almost 13 million people took cruises and it is estimated there will be approximately 14.5 million passengers by 2010 with total cruise passengers worldwide forecasted to top 20 million in the next few years.
Theact would PROVIDE TRANSPARENCY IN REPORTING based on the current voluntary agreement in place between the cruise industry, the police and Her Majesty's Coastguard [MCA]. Each ship would also be required to maintain a log book which would record all deaths, missing individuals, alleged crimes, and passenger/crewmember complaints regarding theft, sexual harassment, and assault. Log books would be available to the police and coastguard electronically as well as any other law enforcement or approved governmental departments upon request. Statistical information would be posted on a public website maintained by the coastguard.
To IMPROVE CRIME SCENE RESPONSE, each ship would be required to maintain medications to prevent sexually transmitted diseases after assault, as well as equipment and materials for performing a medical examination to determine if a victim has been raped. A UK or European licensed medical practitioner would be on every ship to perform the necessary examinations and to administer treatment. Private medical information would be protected, and would require written authorisation for release. All passengers would be given free, immediate, and confidential access to a National Sexual Assault Hotline and the police.
To TRAIN APPROPRIATE CREWMEMBERS IN CRIME SCENE INVESTIGATION, the legislation would establish a program designed by the coastguard, the police and forensic science services [FSS], and certified by the Administrator of the coastguard. Each ship would be required to maintain one crewmember trained and certified under such a program.
To ENFORCE SAFETY AND ENVIRONMENTAL STANDARDS, the coastguard is authorised to dispatch personnel to monitor discharge of waste, to verify logbook entries related to waste treatment and disposal, and to act as public safety officers by securing and collecting evidence of alleged crimes. The coastguard will conduct a study of passenger security needs and report findings and suggestions to Parliament.

To ESTABLISH FAIR AND EQUITABLE REMEDIES, the bill amends the Death on the High Seas Act [USA] by allowing the families of persons who die from negligence the right to sue for their loss and we seek the UK act to afford those same rights under UK & European Maritime law, tort or criminal.
Please show your support so we may ensure all are appropriately protected throughout Europe.
Thank you.
Sponsor
International Cruise Victims Association (ICV)is a non-profit organization that represents victims of crime on cruise ships, their families and friends, and individuals concerned about the problems of victimization and disappearances on cruise ships. With several hundred members, the organization advocates for legislative reform to protect passengers from crimes and increase the rights of victims of crimes that do occur on cruise ships, and provides support to victims of crimes occurring on cruise ships. The goal of the organization is to contribute to growing a cruise industry where passengers and crew members are safe and secure from victimization while onboard a cruise ship. To learn more about ICV and read the experiences of its victims, visit: http://www.internationalcruisevictims.or Michael Groves QGM Board Member International Cruise Victims Association, Inc michael.groves@internationalcruisevictims.org
Links