EU solidarity letter
464
people have signed this petition.
Add your name now!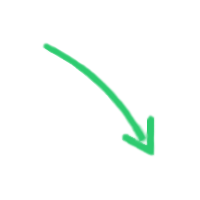 464

people

have signed.

Add your voice!
Maxine K.
signed just now
Adam B.
signed just now
We, the under-signed, wish to state that we are as committed to Europe as any of your readers. We remain committed to the European Union as a means of working towards justice and co-operation. We are deeply distressed by the recent referendum result, and feel that our values have been betrayed.
We retain hope that the British Parliament will continue to consider the matter carefully. The referendum is not legally binding. Please urge your politicians not to rush a decision. We believe that the cause is not yet lost in Britain.
Whatever the final outcome, we will remain Europeans. The 'Remain' campaign in this country was run largely on economic arguments, but our feelings run deeper than this. We have built our lives around an idea of Europe. Our values are ones which which should resonate across Europe - tolerance, justice, peace and democracy.
Nearly 50% of those who voted wished to remain in the European Union. Among young people, where the future lies, it was 75%.
Some of us signing are older, some younger. We shall continue to fight for a European ideal.
Below, this letter is translated in German, French, Italian, Dutch, Swedish, Finnish, Spanish, Portuguese, Slovakian, Latvian and Romanian.
Sincerely
GERMAN:
Wir, die Unterzeichnerinnen und Unterzeichner, möchten mit diesem offenen Brief zum Ausdruck bringen, dass wir in unserem Bekenntnis zu Europa Ihrer Leserschaft in nichts nachstehen. Wir sind nach wie vor überzeugt, dass die Europäische Union ein Versprechen auf Recht, Gerechtigkeit und Zusammenarbeit bietet.
Das Referendum von vergangenem Donnerstag ist noch nicht rechtskräftig. Wir haben die Hoffnung nicht aufgegeben, dass das britische Parlament sich besinnen wird. Wir bitten Sie, Ihre Politiker dringend vor schnellen Entscheidungen zu warnen. Wir glauben nicht, dass bereits das letzte Wort in Großbritannien gesprochen worden ist.
Wir hoffen weiterhin auf einen anderen Ausgang, doch sollte es tatsächlich zum Austritt aus der EU kommen, bleiben wir dennoch Europäerinnen und Europäer. Die Wahlkampagne für den Verbleib in der EU war von wirtschaftlichen Argumenten dominiert, aber unsere Überzeugungen für das europäische Projekt sind stärker und tiefer als ökonomisch begründet. Unser Leben haben wir um die Idee "Europa" aufgebaut. Wir teilen die Werte, die in ganz Europa Widerhall finden: Toleranz, Gerechtigkeit, Frieden und Demokratie.
Knapp 50% der Wählerinnen und Wähler haben für den Verbleib in der Europäischen Union gestimmt. Unter Jugendlichen, die unsere Zukunft sind, waren es 75%.
Unter denen, die unterschrieben haben, finden sich ältere und jüngere Unterstützerinnen und Unterstützer; was uns eint, ist der gemeinsame Einsatz für die europäische Idee.
FRENCH:
Nous soussignés tenons à affirmer que nous sommes aussi fidèles à l'Europe qu'aucun de vos lecteurs. Nous restons attachés à l'Union Européenne comme moyen de travailler pour la justice et la coopération. Nous sommes profondément bouleversés par le résultat du récent référendum, et avons le sentiment que nos valeurs ont été trahies.
Nous gardons espoir que le Parlement britannique puisse encore revenir au bon sens. Sur un plan juridique le référendum est non-contraignant. Veuillez inciter vos politiciens à ne précipiter aucune décision. Nous croyons que cette cause n'est pas encore perdue en Grande-Bretagne.
Quoi qu'il arrive nous resterons Européens. La campagne 'Remain/Restons' s'est essentiellement limitée à des arguments économiques, alors que nos convictions européennes sont bien plus profondes que cela. Nous avons construit nos vies autour d'une certaine idée de l'Europe. Nos valeurs devraient résonner aux quatre coins de l'Europe : tolérance, justice, paix et démocratie.
Presque 50% de ceux qui ont voté souhaitaient rester dans l'Union Européenne. Parmi les jeunes, auxquels l'avenir appartient, ce chiffre était de 75%.
Certains de nos signataires sont jeunes, d'autres plus âgés. Nous continuerons à lutter pour l'idée de l'Europe.
Cordialement,
ITALIAN:
Noi sottoscritte e sottoscritti desideriamo dichiarare che crediamo nell'Europa come ognuno dei vostri lettori. Rimaniamo leali all'Unione europea, attraverso cui lavorare per la giustizia e per la cooperazione.
Siamo profondamente scossi per il recente risultato del referendum e sentiamo che i nostri valori sono stati traditi.
Manteniamo la speranza che il Parlamento britannico possa ritrovare il buon senso. Il referendum non è legalmente vincolante. Per favore convincete i vostri politici a non prendere una decisione affrettata. Crediamo che la causa per il Regno Unito non sia ancora persa.
Indipendentemente dal risultato finale, rimarremo europei. La campagna 'Remain' nel nostro paese è stata largamente condotta in base ad argomenti economici ma i nostri sentimenti son ben più profondi. Abbiamo costruito le nostre vite attorno ad un'idea d'Europa. I nostri valori sono quelli che dovrebbero risuonare per l'Europa: tolleranza, giustizia, pace e democrazia.
Quasi il 50% di chi ha votato desidera rimanere nell'Unione europa. Tra i giovani, che rappresentano il futuro, si tratta del 75%.
Alcuni dei firmatari sono più anziani, altri più giovani. Continueremo a lottare per un'idea d'Europa.
Distinti saluti
DUTCH:
Wij, ondergetekenden van deze brief, willen u graag laten weten dat wij net zo betrokken zijn bij de Europese Unie als uw Nederlandse lezers. Wij zijn en blijven absoluut toegewijd aan de Europese Unie als een orgaan dat sociale rechtvaardigheid en samenwerking kan bewerkstelligen. Wij zijn ontdaan over de uitkomst van het Britse referendum, en voelen dat onzen normen en waarden verraden zijn.
We hopen dat het Britse parlement alsnog tot zinnen komt. Het referendum is niet rechtsgeldig, maar slechts adviserend. Wij vragen u om geen druk te zetten op Nederlandse politici wat betreft een snelle beslissing over uittreding. We geloven nog steeds dat er hoop is.
Wat er ook zal gebeuren, wij blijven Europeanen. De zogenaamde 'Remain' campagne was grotendeels bevochten met economische argumenten, maar onze affiniteit met Europa is meer diepgeworteld. Het idee van een samenwerkend Europa ligt aan de basis van onze levens. We voelen dat wat voor ons van het hoogste belang is ook geldt voor gehele EU: tolerantie, rechtvaardigheid, vrede en democratie.
Bijna 50% van de Britse kiezers wil lid blijven van de Europese gemeenschap. Onder jongere mensen, die uiteraard de toekomst zijn, is dat percentage veel hoger (c. 75%). De ondergetekenden van deze brief vertegenwoordigen zowel jongeren als ouderen.
Wij leggen ons er niet bij neer, en blijven vechten voor een Europees ideaal.
Hoogachtend,
SWEDISH:
Vi som skrivit under detta brev önskar uttrycka att vi är lika engagerade i Europa som era läsare är.
Vi håller fast vid hoppet att det Brittiska Parlamentet ska komma till sina sinnen. Omröstningen är inte legalt bindande. Uppmana era politiker enträget att inte påskynda ett beslut. Vi tror att allt ännu inte är förlorat i Storbrittanien.
Vad helst den slutliga utkomsten blir så förblir vi Europeer. 'Stanna' kampanjen i vårt land handlade i stort sett om ekonomiska argument, men våra känslor runt detta går mycket djupare än så. Vi har byggt våra liv runt en ide om Europa. Våra värden är såna som bör resonera runt hela Europa – tolerans, rättvisa, fred och demokrati.
Nära 50% av dom som röstade ville stanna kvar i Europeiska Unionen. Bland yngre personer, där framtiden återfinns, var det 75%.
En del av oss som skriver under är äldre, en del är yngre. Vi ska fortsätta att kämpa för ett Europeiskt ideal.
FINNISH:
Arvoisa vastaanottaja
Me allekirjoittaneet haluamme vakuuttaa, että olemme yhä edelleen sitoutuneita Euroopan unioniin työkaluna, jonka avulla voimme pyrkiä kohti oikeudenmukaisuutta ja yhteistyötä. Olemme erittäin huolestuneita viimeviikkoisen kansanäänestyksen tuloksesta. Meistä tuntuu siltä, että arvomme on petetty.

Elämme yhä toivossa, että Yhdistyneen kuningaskunnan parlamentti tulee vielä järkiinsä. Kansanäänestys ei ole laillisesti sitova. Pyydämmekin teitä kannustamaan poliitikkojanne kärsivällisyyteen, jotteivät he painostaisi parlamenttiamme hätiköityyn päätökseen. Uskomme että toivo ei ole vielä menetetty ja että mahdollisuus todelliseen eurooppalaiseen yhteistyöhön on vielä olemassa.

Lopputuloksesta riippumatta tulemme aina olemaan eurooppalaisia. "Remain"-kampanja painotti taloudellisten seikkojen tärkeyttä, mutta tuntemuksemme menevät vielä paljon tätä syvemmälle. Olemme rakentaneet elämämme kulttuurillisen Eurooppa-käsityksen varaan. Kannatamme eurooppalaisiksi kokemiamme arvoja: suvaitsevuutta, oikeudenmukaisuutta, rauhaa ja demokratiaa.

Lähes 50% äänestäneistä halusi pysyä Euroopan unionissa. Peräti 75% nuorista kannatti unionin jäsenyyttä.

Osa allekirjoittaneista on nuorempia, osa vanhempia. Jatkamme taistelua eurooppalaisten arvojen ja yhteistyön puolesta.

Kunnioittaen
Spanish:

Los abajo firmantes deseamos declarar que estamos tan comprometidos con Europa como cualquiera de sus lectores. Seguimos comprometidos con la Unión Europea como un medio para trabajar por la justicia y la cooperación. Estamos profundamente consternados por el resultado del reciente referéndum y sentimos que nuestros valores han sido traicionados.
Mantenemos la esperanza de que el parlamento británico pueda recuperar el buen sentido. El referéndum no es legalmente vinculante y por lo tanto, por favor presionen a sus políticos para que tampoco tomen una decisión precipitada. Creemos que la causa no está todavía perdida en el Reino Unido.
Cualquiera que sea el resultado final, continuaremos siendo europeos. La campaña 'Remain' en nuestro país ha sido realizada en buena medida sobre argumentos económicos, pero nuestros sentimientos son más profundos. Hemos construido nuestras vidas en torno a una idea de Europa y nuestros valores, entre otros: la tolerancia, la justicia, la paz y la democracia son totalmente coincidentes con Europa.
Casi el 50% de quienes votaron desean permanecer en la Unión Europea y entre los jóvenes, quienes encarnan el futuro, ha sido 75%. Entre los abajo firmantes algunos son mayores y otros más jóvenes, sin embargo, queremos todos juntos seguir combatiendo por una idea de Europa.
Atentamente
Portuguese:

Nós, abaixo assinados, desejamos afirmar que estamos tão profundamente envolvidos com a Europa como qualquer um dos vossos leitores. Continuamos empenhados em trabalhar com a União Europeia a fim de alcançar justiça e em prol da cooperação. Estamos profundamente consternados com o resultado deste referendo e sentimos que os nossos valores foram traídos.
Continuamos esperançosos de que o bom senso venha a prevalecer no Parlamento Britânico. Legalmente, o resultado do referendo não é vinculativo. Por favor apelem aos vosso políticos para que não pressionem o Reino Unido a tomar decisões precipitadas. Acreditamos que a causa não está ainda totalmente perdida no Reino Unido.
Independentemente do resultado final, continuamos europeus. Neste país, os argumentos da campanha 'Remain' foram maioritariamente económicos, mas os nossos sentimentos são mais profundos. Construímos as nossas vidas sobre uma ideia de Europa. Os nossos valores de tolerância, justiça, paz e democracia devem ecoar por toda a Europa.
Perto de 50% dos que votaram desejavam a permanência do Reino Unido na União Europeia. Entre os mais jovens, a quem o futuro pertence, a percentagem foi de 75%.
Alguns dos que assinam abaixo são mais velhos, outros jovens, mas todos continuaremos a lutar por um ideal Europeu.
Atenciosamente,
Slovakian:

My dolupodpísaní, by sme sa chceli vyjadriť že sme zaviazaní Európe tak ako každý s našich čitateľov. Ostávame zaviazaní Európskej Únii v zmysle spoločnej práce na spravodlivosťi a vzájomnej spolupráci. Sme hlboko znepokojení z výsledkami referenda a nadobúdame pocit že naše hodnoty boli zradené. Drží nás nádej že britský parlament príde k rozumu keďže referedum nie je právne záväzný akt. Prosím vystríhajte svojich politikou prímať nepremyslené rozhodnutia. Veríme že náša snaha ostať v Únii ešte nie je stratená. V každom prípade aj napriek nepriaznivom výsledku zotrvávame európanmi. Naša kampaň na zotrvanie v Európskej Unii argumentovala ekonomickým dopadom na Britániu no naše city sú oveľa hlbšie. Vyrástli sme v európskych hodnotách, sme ich súčastou po celý život. Mali by rezonovať všade okolo nás-tolerancia, spravodlivoť, mier a demokracia. Približne 50% voličov volilo za zotrvanie Veľkej Británie v Európskej Únii. Medzi mladými voličmi,našou budúcnosťou bolo za zotrvanie 75%.
Niektorý ktorý pripájame podpis sme mladší, niektorí starší ale všetci pokračujeme v boji za európske ideály.
Úprimne
Latvian:

Mēs, zemāk parakstījušies, vēlamies apliecināt, ka mūsu apņēmība piederēt vienotai Eiropai ir tik pat liela kā jūsu lasītājiem. Mēs joprojām esam un būsim uzticīgi Eiropas Savienībai kā taisnīguma un sadarbības garantam. Mēs esam norūpējušies par nesenā referenduma rezultātu, un uzskatam, ka šis rezultāts ir pretrunā ar mūsu vērtībām.
Mēs saglabājam cerību, ka britu parlaments rīkosies pārdomāti. Referenduma rezultāti nav juridiski saistoši. Lūdzam jūs mudināt savus politiķus nesteigties ar lēmumiem. Mēs ticam, ka spēja pieņemt saprātīgus lēmumus Lielbritānijā vēl nav zaudēta.
Neatkarīgi no galarezultāta, mēs esam un būsim eiropieši. Lielbritānijas kampaņu argumenti par palikšanu Eiropas Savienībā tika lielā mērā balstīti uz ekonomiskiem argumentiem, bet mūsu jūtas par vienotu Eiropu ir dziļākas kā ekonomiski apsvērumi. Mēs esam izveidojuši savu dzīvi ap Eiropu un tās idejām. Mūsu vērtības ir vērtības, kurām vajadzētu rezonēt visā Eiropā - tolerance, taisnīgums, miers un demokrātija.
Gandrīz 50% no balsotājiem vēlējās palikt Eiropas Savienībā. Starp jauniešiem, kuru nākotni tas ietekmēs visvairāk, balsotāju īpatsvars, kas balsoja par palikšanu, bija 75%.
Mēs, kas parakstām šo vēstuli, pārstāvam gan vecāka gadagājuma cilvēkus, gan jauniešus. Mēs turpināsim cīnīties par Eiropas ideāliem.
Romanian:

Semnatarii acestei scrisori deschise doresc să confirme faptul că susținem Europa, la fel ca și cititorii dumneavoastră. Rămânem susținători ai Uniunii Europene și ai acțiunilor înspre echitate și cooperare. Suntem afectați de rezultatul recent al referendumului, și nu credem că reprezintă valorile noastre personale.
Sperăm, totuși, ca Parlamentul Britanic să își vină în fire. Referendumul nu are putere legală. Vă rugăm să le transmiteți politicienilor dumneavoastră să nu ia decizii pripite. Credem că această cauză nu este pierdută în Marea Britanie.
Indiferent de rezultat, noi rămânem europeni. Campania pentru a rămâne a fost dusă cu argumente economice, dar sentimenele noastre sunt mai profunde de atât. Viețile noastre sunt legate de ideea europeană. Valorile noastre sunt aceleași care, credem noi, rezonează în toată Europa – toleranță, justiție, pace și democrație.
Aproape 50% din cei care au votat au dorit să rămână în Uniunea Europeană. Dintre tineri, cei ce reprezintă viitorul, aceștia au fost în procent de 75%.
Unii dintre semnatari scrisori sunt mai în vârstă, alții sunt mai tineri. Vom continua să luptăm pentru idealul european.