Lightning's Blade EU Realm Imbalance!
114
people have signed this petition.
Add your name now!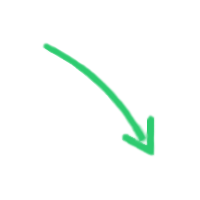 114

people

have signed.

Add your voice!
Maxine K.
signed just now
Adam B.
signed just now
We the people of Lightning's Blade EU are fed up with the imbalance issues facing us on the Lightning's Blade EU Realm. The Statistics for Lightning's Blade EU are roughly 91% Horde - 9% Alliance. We love this realm but the way it is at the moment is a disgrace to the paying public. We have watched many friends, good guilds and many players slowly leave the realm which they had to pay for, because of Blizzards choice to ignore the paying public's plight. With the current situation the Alliance side of Lightning's Blade EU is extremely limited in many things that we can achieve as a Alliance side realm. Examples, guild recruitment, rated battle groups, world pvp, achievement hunting, auction house and that is just naming a few. The whole balance issues are effecting the very things we all pay every month to do and cannot. It is also effecting horde side. Some will argue "transfer". Why should we? We like our realm and the people we've met and do not wish to move. As paying customers, we are entitled to enjoy the game as much as any other realm which in it's current state of imbalance cannot be achieved and this should be fixed by Blizzard. We find it disgraceful that a company as large as Blizzard choose to ignore many paying customers who have asked on our forums for something to be done, this also includes many people and guilds that were forced to leave to enjoy what we should be getting as paying customers! We feel that there is a solution to this, even in the form of a written statement by Blizzard to acknowledge there is a huge problem with Lightning's Blade EU ratio would be a start. I am sure that Blizzard closing down servers or merging servers would be an admission that subscriptions were falling and is bad for business. Something that they a reluctant to do. I cannot think of any other reason why they would not atleast acknowledge their paying customers that there is a problem with the realm and/or keep us informed as to what possible things can be done to rectify this problem. We feel brushed under the carpet and forgotten about. We would hope that the guilds and people of Lightning's Blade EU from both alliance and horde sides will support us by signing this petition. We would also hope that the guilds and people that were forced to leave Lightning's Blade EU to enjoy the game they are paying for each month, to sign this petition. Thank you for your support! The people of Lightning's Blade EU.