PETITION OBJECTING TO REZONE & PERMIT MULTI-FAMILY DEVELOPMENT
240
people have signed this petition.
Add your name now!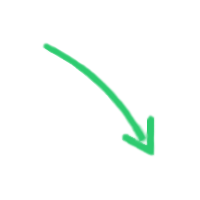 240

people

have signed.

Add your voice!
Maxine K.
signed just now
Adam B.
signed just now
Project Name: Evergreen Tennis Center – Rezoning
Location: 2914 Evergreen Parkway, Evergreen, CO 80439
Proposal: This is a request to subdivide the subject property into two lots and maintain the existing C-1 Community Level zoning for the tennis facility and rezone the eastern portion of the property to R-3 to allow for an 84-unit multi-family residential development.
Current Zoning: Commercial-One (C-1)
Proposed Zoning: Commercial-One (C-1) Community level, R-3 on the eastern portion of the property.
OBJECTIONS/CONCERNS:
There are evident floodplain hazards on the southern portion of the site that could affect future development. The subject property is within a FEMA designated 100-year floodplain and a 500-year event floodplain area. The area along the floodplain would be considered a High Risk Hazard area. As the subject property is below 7600 feet in elevation (7,031 ft.) and within 300 feet from the edge of a floodplain it would be considered within the habitat area of the Preble Jumping Mouse which is on the Federal List of Endangered and Threatened Species.
http://www.fws.gov/mountain-prairie/species/mammal...
The addition of apartment units with the planned 128+ parking spaces, all impervious surfaces, would only serve to increase the amount of water draining into the flood plain.
The number of new units is excessive for the density of the area.
During many meetings to revise the Evergreen Community Plan (which was finalized and accepted in December 2015) there was no mention of rezoning this parcel from commercial to residential.
The intersection at Lewis Ridge Road and Highway 74 is already very dangerous. Quite a few serious traffic accidents, and some fatalities have occurred at this intersection. Additionally, persons turning sometimes have to wait through several light changes before they can turn; some become impatient and turn against the red arrow. The increased density will only increase the danger and inconvenience at this intersection.
Access to the proposed development along the frontage road and through the Dental Office and Wendy's parking areas is untenable.
There is also a proposal in the works to put 60 or more "affordable housing" units above the Rocky Mountain Village. Does Evergreen really require 120+ units for "work force housing?" The Bergen Park site is more suitable, as it is it is close to a major bus stop, closer to grocery and other retail AND not in FEMA Flood Zone or within the habitat of an Endagered Species.
What impact will a large multi-family complex have on the already over-crowded Bergen Schools? For the 2015-2016 school year there have been many complaints and discussions between parents and school officials about how to remedy the over-crowding issue. We do not see any solution in the near future by adding so many rental units to the mix. Rental units typically mean a transient lifestyle which doesn't help our school officials prepare from year to year on how many teachers to hire.
What impact will such a large multi-family complex have on our public sewer and water system? Can our existing sewer and water system accommodate 60+ units without major upgrades paid for by taxpayers? Water is a valuable resource – how would adding 60+ units impact consumption?
All Objections/Concerns are from various letters written to Jefferson County and are of public record on said issue. To read more: http://jeffco.us/amandaItoI/PublicDocs/Community%20Meeting/16-105480CMT%202914%20Evergreen%20Parkway/3.%20Correspondence/Citizen/opposition.pdf
There are very lucrative government tax credits available in which the developer will reap benefit and drastically improve his bottom line. If "Affordable Housing" wasn't highly profitable, developers would not be pursuing such projects.