Ethio-Sudan Illegal Boarder Agreement
24
signers.
Add your name now!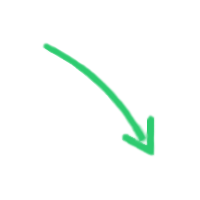 24

signers.

Almost there!

Add your voice!
Maxine K.
signed just now
Adam B.
signed just now
Ethiopia-Sudan Illegal Boarder Agreement between TPLF secessionist and the Sudan government
The illegal border agreement between TPLF secessionist and Sudan started secretly on 2003 by Meles Zenawi's initiative where Sudan government has not pressed on the issue any differently from the predecessor administrations.
Since 2003 the Ethiopia-Sudan army, jointly driving out Ethiopians from their ancestral land. While the Sudanese are clapping and cheering the takeover of Ethiopian land, our side of the border proceeded the secrecy knowing there shameful behavior and silencing Ethiopians on the border region. The agreement will be finalized on December 20, 2015 to the best interest of Sudan between Hailemariyam (a woyane mouth piece) and the Sudan president on the acquisition of Ethiopian territory length of 1600km - from Gondar to Gambelia region by 60 km depth.
Much of the TPLF lead government credibility as a representative body to delegate Ethiopia on this historical border agreement, precisely not the inability of understanding the inclusiveness of Ethiopian expertise on the border issue but a calculated betrayal.
The historical border agreement between Ethiopia and Sudan was held on 1889 between Atse Minilik II and Great Britain - represented Sudan as a colonial power at the time. The detail analysis of the agreement was extensively addressed by the Ethio-Sudan Border Affairs committee. The woyane agreement is just a compliance to the Sudanese demand without the consultation of any expertise on the Ethiopian side.
What is expected of Ethiopians on this betrayal of the so called governing power of Ethiopia handing over Ethiopian land to Sudan?
- First, listen the audio evidences to give you historical background and understanding of the Ethio-Sudan border. The links are provided at the bottom.
- Sign the petition to support your opposition of the land giveaway by the woyane dictators to reject their betrayal and advocacy of the Sudanese interest.
How the petition will be used?
- Let the world body, such as UN know that Ethiopians are not represented on this land giveaway agreement. The secret agreement held not followed the procedural formalities under UN articles. The group that occupy the power in Ethiopia are not representing the interests of Ethiopia.
- Present the petition as evidence that Ethiopians rejection of the agreement, and further more to file under world court all applicable legalities.
- To let the Sudanese government being warned that any agreement on the Ethiopian side is not represented and will be short living to the life span of woyane dictators.