Esurance's Stereotypical Commercials
32
people have signed this petition.
Add your name now!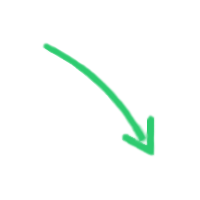 32

people

have signed.

Add your voice!
Maxine K.
signed just now
Adam B.
signed just now
This morning, while I was sitting on my couch drinking hot tea and watching television, I saw a very insulting Esurance commercial come on. In "Sorta Construction Queen," there is a pageant queen (in her sash, crown, and a formal dress holding a bouquet of flowers) driving a bulldozer. One of the actual construction workers says to her "You're not Marge." The pageant queen then says she's "sorta Marge," and proceeds to talk, as if she was asked a question for a pageant. Her answer is very unintelligent. This is the gist of the commercial. The link to the full video is below.
http://www.ispot.tv/ad/7c8u/esurance-sorta-marge
This is very demeaning. I thought to myself: how rude to pageant queens, for I am one myself. It is also very insensitive, for Esurance continues to run the commercial, even after the issue with NBC pulling Miss USA.
However, upon further research, I found several other commercials by Esurance that portray woman as unintellectual. All you have to do is go on YouTube to Esurance's channel, and you can see all of their videos. Beatrice, for instance, shows up in these commercials several times; each time, she is cast as dull-witted. She even has her own mini series titled "Tech Savvy with Beatrice" (Beatrice is NOT tech savvy). This shows that Esurance is degrading women, and has a history of doing so! There are other women portrayed as feebleminded that appear in these videos as well. These are just a few examples.
Before I came to the conclusion that Esurance's commercials are targeted toward women, I watched some of the videos featuring men. In most of these videos, the men get a role that screams power and confidence. I will use the valet stunt driver commercial to illustrate. In this scene, it is a stunt car driver doing a valet parking job. He gets in the car, and when asked if he's not the valet parking guy, he talks about the "sorta" idea behind a handful of the Esurance commercials before racing off at full speed and ending with a trick on two wheels. All the while, he is portrayed confident and talented. Link is below.
http://www.ispot.tv/ad/7iSo/esurance-sorta-valet-d...
This is not the only video with a powerful male role. Once again, a trip to their YouTube channel
To sum up, Esurance has a history of demeaning women and playing up men. Commercials such as these are the reason stereotypes are hard to crush. They continue to assure people that it is okay to offend others because of what they do or enjoy. Esurance has at the top of their YouTube channel the title "Equal Dreams." How about we work on equal representation first? I am a women as well as a pageant girl. I recently won a pageant and get to represent my entire state for the next year as queen. I am also moving on to the international pageant. Aside from pageantry, I am also very intelligent. I am in the top 10 GPA of my class, a member of the National Honor Society, a productive robotics team member, and I will be taking multiple college courses in the fall as a junior in high school. One day, I want to be a lawyer. I would NOT classify myself as dumb. Commercials such as this are the reason that pageant queens as well as women have to live with certain labels; it's time to stand up to the stereotype. I will be writing an email explaining my concerns and sending it to Esurance. I will also be attaching this electronic petition so the company see that it is bigger than one person - these commercials are offensive to many. All you have to do is click sign petition, and it will display a place for your name and email as well as a box to type a comment in, if you wish to add anything. You may also choose to hide your name. This electronic petition also works on mobile.
Let us make it known that we will not tolerate stereotypes anymore!
Link to Esurance's channel: