Recognize Esperanto as the international language! Agnosku Esperanton kiel la internacian lingvon!
174
people have signed this petition.
Add your name now!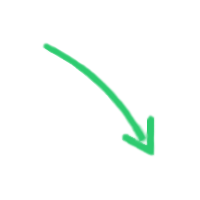 174

people

have signed.

Add your voice!
Maxine K.
signed just now
Adam B.
signed just now
To: The United Nations Imagine a world where people from different parts of the world can understand in each other with a common second language. This was Zamenhof\'s dream. In 1887 he wrote a book detailing the rules of the international language Esperanto. Esperanto is the easiest language to learn. An estimated 2 million people around the world speak it. In today\'s world, many languages are becoming extinct and Esperanto will help to preserve those languages. Esperanto will save translation costs. Esperanto will cut down languages barriers between nations. An international language will be a major step to world peace. Thus, we ask you, the United Nations, to approve Esperanto as the international language and to finally make the dream of international understanding, a reality. (ESPERANTE) Por: La Unuigxintaj Nacioj Imagu mondon kie la homoj el malsamaj partoj de la mondo, povas kompreni cxiujn aliajn (unu la aliajn) per komuna dua lingvo. Tiu estis la revo de Zamenhof. Je 1887 li skribis la reguloj de La Internacia Lingvo, Esperanto. Esperanto estas la lingvo plej facila lerni. Proksimume 2 milionoj da homoj tra la tuta mondo parolas gxin. En la nuntempa mondo, multaj lingvoj estos formortantaj kaj Esperanto helpos savi tiujn lingvojn. Esperanto malmultigos tradukkostojn. Esperanto disfaligos lingvajn barojn inter la nacioj. Internacia Lingvo estos la plej granda pasxo al tutmonda paco. Do, ni petas al vi, la Unuigxintaj Nacioj, aprobu Esperanton kiel la Internacian Lingvon kaj finfine realigi la revo de internacia interkompreno. (FRENCH)
Sponsor
La cxefa petskribo estas cxe: The main petition is at: www.petitionspot.com/petitions/ESPERANTO Please sign there also. Bv. subskribi tie ankaux. THANK YOU!!! DANKON!!!
Links
WWW.ESPERANTO-SANDIEGO.ORG WWW.ESPERANTOFORKIDS.ORG WWW.ESPERANTO-USA.ORG WWW.ESPERANTO.NET Are you ready to learn it online It\'s FREE!!! Register at: WWW.LERNU.NET