Escambia Demands COVID Action!
177
people have signed this petition.
Add your name now!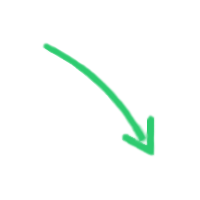 177

people

have signed.

Add your voice!
Maxine K.
signed just now
Adam B.
signed just now
Statement of Demand from Coalition For Working Class COVID Response
March 27, 2020 - The unprecedented economic and public health crisis known as COVID-19 has engulfed Escambia County and the world. In response we demand that local leaders take unprecedented immediate action to protect the long term health and material security of the community whom they allege to represent.
All workers in Escambia County and the Pensacola metropolitan area are facing tremendous uncertainty in the face of this historic pandemic and its corresponding economic depression. Many workers' incomes have vanished overnight through no fault of their own. Mass lay-offs and closures have swept the nation, and more are sure to come. Many have no way to pay their bills. The number of cases of COVID-19 in our area continues to rise daily and all the evidence shows us that the worst is yet to come. With this stark reality in mind, we present the following demands to the public, the media, and those vested with the power to legislate:
Freeze Rent and Mortgage Payments
Rent, evictions, mortgages, and foreclosures must immediately be suspended for a minimum of two months. No payments should be collected until at least June 1st, with the caveat that an extended moratorium must be evaluated in May in the likely event that this health or economic crisis continues into the long-term. A rent and mortgage moratorium must include both residences and commercial spaces (small businesses, community organizations, etc.) The struggle of rent and mortgage will be a common struggle for the duration of this crisis.
A moratorium means an absolute suspension of rents and mortgages with no penalties or arrears accumulated. Landlords have no reasonable expectation of entitlement to back rent from tenants once this crisis ends. Rent will not be placed in escrow or any comparable service as rent is not being withheld. It must be as though rent for the duration of this crisis never existed, just as the jobs and wages upon which the entire US housing system is predicated have ceased to exist during this crisis.
In the interest of housing security, leases ending on or before May 31st must automatically be extended until August 31st barring any written objection signed by both landlord and tenant which agrees upon an alternative lease end date prior to August 31st.
Any financial duress incurred by landlords because of lost rent must be mediated between the landlord and state entities, not between landlord and tenant. Many of these demands are designed to relieve landlord's financial pressures as well as they will not have mortgages or utilities payments either.
Retaliation against tenants by landlords (illegal attempts to collect rent, illegal attempts to evict, harassment, etc.) will not be tolerated and punishable by fines.
Following the lead of many other police departments across the country, city and county police must refuse to cooperate with landlords and banks on evictions and foreclosures during the duration of the COVID-19 crisis.
Many landlords and property companies have used soft-harrassment to get housing payments for April ahead of time, fearing the possibility of a national rent moratorium. Such payments must be returned to workers who need to prioritize purchasing food and household goods during this time.
Freeze Utility Payments
All utility payments must undergo moratorium or become voluntary. Utility disconnects (including wifi) must be banned.
No arrears will be allowed to accumulate - utilities are a necessary public good during this time. This utility bill freeze will apply equally to small businesses, community organizations, and commercial spaces throughout the area.
All utility services currently shutoff for non-payment must be reinstated immediately. Every household needs access to water, gas, electricity, and internet at this time to ensure that they can safely remain in their homes during this crisis. In order to meet this end, utility workers must be entitled to safe working conditions including safety gear and expedited COVID testing.
All utility debt, either accumulated during the COVID outbreak, or prior to, must be erased immediately.
Due to the public school system's move to online education, free internet access must be provided to the families of schoolchildren.
Suspend the Courts
Court dates must be suspended entirely as has been done in the state of Alabama, Tennessee, and elsewhere to protect public health. Such a measure is not only necessary for public health but will also help prevent evictions and overcrowding of prisons.
Video court will not be an acceptable medium for legal proceedings during this crisis. Courts have no reasonable expectations for defendants and plaintiffs to have internet access, particularly when avenues of public-access WiFi such as libraries are closed or otherwise unsafe to visit.
Exceptions to this suspension of in-person court proceedings are included below. In the cases of these types of court proceedings, courts must make every effort to maintain social distancing protocols and ensure protective measures to help prevent the spread of the virus. Exceptions include:
Proceedings necessary to protect constitutional rights of criminal defendants, including bond-related matters and plea agreements for incarcerated individuals.
Proceedings related to protection from domestic abuse.
Proceedings related to emergency child custody and protection orders .
Emergency matters related to child protection.
Proceedings related to emergency protection of elderly or vulnerable persons.
Proceedings directly related to the COVID- 19 public health emergency
Fillings of court paperwork outside of the above outlined exceptions must not be accepted nor offered to plaintiffs, including paperwork related to eviction
Additionally, no fines, tickets, or penalties should be levied against those with expired vehicle registrations or driver's licenses during this time. All expiring registrations should be automatically extended for 3 months while this crisis is abated.
Free Testing and Treatment for All
People have a right to know their COVID status. Access to free testing and treatment during this time must be universal. We deserve to know the rate of infection in our area. The limits of our testing abilities right now prevent that. Testing must be absolutely free, regardless of the outcome of the test. Getting the results should be free. There are currently economic barriers to obtaining test results that must be removed (i.e. tests are free, but results are not).
More safe drive-through test sites must be added to the Pensacola metropolitan area, and proven epidemiology measures for testing those community members who are homebound or who otherwise cannot attend a drive-through testing site must be freely available.
The criteria for testing pre-screening should be as follows: "Do you have any of the following symptoms: sore throat, cough, lung pain, difficulty breathing, upset stomach, body aches, headaches, fatigue, fever, facial redness or itchy eyes? Has someone you have been in contact with been diagnosed with Covid-19? Are you elderly, immuno-compromised, or do you have any underlying chronic conditions?" If individuals answer yes to two of the three questions, testing must be administered.
A Pensacola-based company, Medical Specialties of Louisiana, has developed a rapid-testing kit that can detect the presence of Covid-19 antibodies. Because there are national test shortages, local officials should immediately appropriate this local resource for county use.
Treatment for those who are experiencing complications and difficulty breathing should be widely available. We are experiencing a national shortage of hospital space. Our area should be proactive and immediately start building or outfitting emergency treatment centers and triage areas rather than wait and be reactive as our hospitals begin to overflow.
Local businesses and factories able to do so must help produce crucial resources such as PPE and ventilators. Individuals and businesses with the resources to do so can 3D print plastic face shields. Many in our community are sewing emergency masks for healthcare workers. State and local governments should support such effort and find ways to coordinate and facilitate production of more supplies for frontline workers.
Protect the Vulnerable
The elderly, those with underlying health conditions, and their family members may be isolating themselves for the duration of this crisis to limit risk of disease exposure. Local officials need to take steps to immediately institute a safe, contact-free supply delivery program to ensure that our most vulnerable are protected and can have food and household goods safely delivered to them for the duration of their quarantine.
Support Frontline Workers
All non-essential businesses must temporarily shut down, and all employees must be guaranteed 100% unemployment or sick leave. Workers must be able to prioritize their health over the economy.
Essential employees must be given hazard pay for the duration of this crisis as well as guaranteed paid sick leave if they show any signs of becoming ill. In the interest of safety local leadership must make every effort to supply each essential worker with adequate PPE including masks, gloves, and sanitizing wipes to minimize the spread of the virus.
Businesses that remain open must adapt their business to minimize contact and disease spread and institute pickup-only ordering where possible.
To relieve the burden of school closures on working-class families, free qualified childcare with the appropriate safety measures must be guaranteed to the families of essential workers. In a mayoral press conference on March 27th, 2020, an official mentioned a proposal of free 24/7 childcare for police and "first responders." This is an unacceptably narrow childcare proposal as workers in a variety of sectors have now been recognized as essential. Childcare must be provided for all essential workers regardless of the uniform they wear.
House the Homeless
Make single-occupancy housing available to all homeless people who want it. Those without homes are unable to shelter in place if they do not have a shelter. Many non-profit structures such as shelters and food banks are unable to provide their usual services because volunteers are responsibly self-isolating. The shelters that still remain open are unprepared to provide safe housing during the COVID-19 crisis because of their communal living arrangements.
With tourism and travel brought to a halt, hotels could easily be commandeered to provide safe, single-unit housing. This has been done in Chicago, London, and elsewhere. If hotels are not feasible for any reason, there are more empty, safe single-occupancy houses than there are homeless people in the greater Pensacola area which could be commandeered. Such an emergency safe-housing program must operate on a come-as-you-are basis meaning no sobriety or drug tests administered for entry, and social workers must be furnished to support our homeless community and provide information regarding the crisis.
Minimize Incarceration
Overcrowded prisons pose a public health risk for inmates as well as for prison employees. Releasing prisoners will alleviate some of the crowding and unsafe conditions. Among those who should be released from jails and prisons immediately are those who are incarcerated for nonviolent offenses, those who are only incarcerated because they cannot afford to pay bail or other fines and fees, and those who have 60 or fewer days remaining on their sentences.
Consider compassionate release for elderly prisoners and those with extreme health concerns that put them at high-risk for dying from this virus.
Prisons must provide PPE, testing, and safe and appropriate social distancing and quarantining measures to protect the health of inmates. Prison workers must also be provided PPE and adequate disinfection supplies.
Release all ICE holds. ICE agents have tested positive for coronavirus. ICE facilities are notorious for outbreaks of flu and other viruses. ICE facilities will be a vector of coronavirus.
ICE enforcement discourages undocumented immigrants and their communities from participating in vital shelter in place policies, creating a public safety hazard. Local law enforcement must suspend participation with ICE and ICE must suspend its raids and local enforcement during the duration of the crisis.
Signed,
Coalition For Working Class COVID Response
Pensacola, Florida
March 27, 2020