Petition to remove Arturo Nunez from the position of Softball Field Maintainence
15
people have signed this petition.
Add your name now!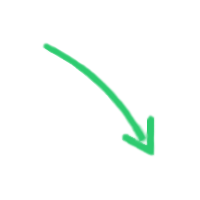 15

people

have signed.

Add your voice!
Maxine K.
signed just now
Adam B.
signed just now
We at Eleanor Roosevelt High School Girls Softball Program have an ongoing problem that must be addressed. As you know on an ongoing basis our daughters have had to do more than just light field maintenance. They have had to take on such duties as mowing and raking up the grass, edging and weeding the fields. They have to clean the restrooms empty the trash. They bag it up and the trash bags are not picked up and Mr. Arturo Nunez. Mr. Nunez complains when he has to pick up the trash bags and leaves them there for weeks until our girls lift them by hand and carry them on there backs to the trash bins on the other side of the school. When all of his job has been done by others (he has a school maintenance vehicle) Mr. Arturo Nunez hides out at the swimming pool with another janitor and then goes to the baseball field to watch and help his son because he plays on the baseball team. The school is paying him to watch and help his son and hide at the swimming pool. He gets paid to be at the school to do this? This has gotten out of control.
Further, we parents have had to repair, fix, replace, maintain the sprinkler system for the entire field, adjustments to proper coverage, repair fences and rely on our travel ball teams, which contributed thousands of dollars to help the program. New dirt, equipment, sprinkler system for the infield, new quick connects over 80 man hours a week along with doing any such necessary field repairs that are continually ignored by this individual.
The Pitching distance in our bullpens have not been corrected to meet CIF High School regulation. The Pitching rubber on the JV field is off center and does not meet CIF Standards. He has been ask to do this since last year. This is unacceptable that it is still being ignored.
Our High School softball program is being taken advantage of and he is getting paid and not performing his job responsibilities. We feel that intervention immediately needs to take place to correct this abuse of girls (minors) and the overall abuse, the school is paying for and getting nothing in return.

Our position is to make the school aware of this critical situation and would like him to be removed and replaced with a competent and hardworking employee who earns their money and not by someone who abuses the system and our girls (minors) and is paid for doing nothing! We will ask for this change prior to it being escalated to the district level to have him removed from his job. This is a waste of our taxpayers money. There are others on staff that would love to show their pride in maintaining the fields especially with all the help we provide. This is a slap in the face to the school, softball program and to the taxpayers in our community, paying someone who flat out does not do their job.

We are requesting your signature below for a unified stand to assist in resolving this ongoing situation. If you agree that this abuse has to stop, please sign below.
Links