LIBERAL MEDIA BIAS ACCOUNTABILITY
17
people have signed this petition.
Add your name now!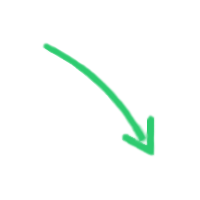 17

people

have signed.

Add your voice!
Maxine K.
signed just now
Adam B.
signed just now
This petition is a call to action! Listed below are some of the most heinous and subjective reporting regarding Benghazi, we DEMAND accountability. We the people, demand that ALL 'Journalists' listed below, be IMMEDIATELY fired from their post and blacklisted from journalism, or face the humiliation of their outlet's sullied and declining reputation. We are led to believe that the media has our interest at heart! Clearly, they DO NOT! THIS HAS TO STOP!
My Media Whore Story
I like MOST Americans, was NOT up to date as to what REALLY happened in Benghazi. As a millennial republican, I thought that I kept on top of politics fairly well, on both the domestic and international front. I now have accepted the fact that I was categorically IGNORANT in ALL major details surrounding this horrific tragedy. Now, I ask myself, how did you FAIL so miserably? To remedy the situation, I turned to C-Span for answers. After going through the VAST collection of testimony regarding Benghazi including the Hillary 11-hour sleep fest, Review Board, State Department, and the families of the victims; I then cross-referencing that with the major media coverage about Benghazi, and I was raging mad! ANGER and DISAPPOINTMENT consumed me over the BLATANT misrepresentation of information, and the CLEAR MEDIA BIAS in play. In addition, the continued UNAPOLOGETIC and almost ENTITLED partisanship that followed, tainted almost EVERY major news network, it was ASTONISHING!
#MediaBias
MEDIA & JOURNALIST WHORES
Dan Rather
http://www.nytimes.com/2013/11/11/business/media/60-minutes-airs-apology-on-benghazi.html
Martha Raddatz
http://www.weaselzippers.us/246351-martha-raddatz-dem-debate-moderator-has-glowing-words-for-hillary/
Chris Matthews
http://benghazicoalition.org/chris-matthews-benghazi-defense-for-hillary-clinton-sometimes-you-get-killed/
Chuck Todd
http://www.msnbc.com/msnbc/clinton-emerges-unscathed-gop-led-benghazi-hearing-falls-flat
Mark Murray
http://www.msnbc.com/msnbc/clinton-emerges-unscathed-gop-led-benghazi-hearing-falls-flat
Katie Couric
https://www.yahoo.com/news/benghazi-controversy-explained-katie-couric-151324707.html?ref=gs
Rachel Meadow
http://www.mediaite.com/tv/rachel-maddow-tears-apart-benghazi-outrage-in-epic-segment-on-gop-conspiracy-mongering/
http://www.huffingtonpost.com/austin-dacey/cognitive-bias-and-the-bl_b_1935895.html
http://www.huffingtonpost.com/2013/05/08/benghazi-hearing_n_3240750.html?utm_hp_ref=politics
David Kirkpatrick
http://www.nytimes.com/projects/2013/benghazi/?hp - /?chapt=0
Chris Cuomo
http://www.breitbart.com/big-journalism/2015/10/22/video-proof-cnns-chris-cuomo-caught-lying-about-benghazi-investigation/
Lara Logan
http://www.poynter.org/2013/cbs-memos-suggest-logan-had-bias-but-dont-say-why-no-one-addressed-it/231539/


Dana Milbank
https://www.washingtonpost.com/opinions/dana-milbank-heritages-ugly-benghazi-panel/2014/06/16/b8bd423c-f5a3-11e3-a606-946fd632f9f1_story.html?hpid=z6