Equality for people with an Autistic Spectrum Condition
229
signers.
Add your name now!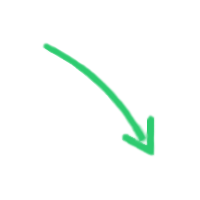 229

signers.

Almost there!

Add your voice!
Maxine K.
signed just now
Adam B.
signed just now
In November last year, Road Safety Minister Mike Penning announced that the Driving Standards Agency is to stop publishing the multiple-choice questions and answers used in all theory tests. This will be done through a managed process, leading to complete non-publication of the live test questions from 1 January 2012. This news has been met with a mixed response. Within the driver training industry this is being seen as a positive move that will only help to improve driving standards and road safety. However, this decision will have a negative impact on those learning to drive, or taking the Approved Driving Instructor (ADI) theory exam, with an Autistic Spectrum Condition (ASC). 
We are asking that the DSA recognises this problem and takes the necessary steps at this time, as the questions are rewritten for 2012, to ensure that the new question bank is written in a way that removes any ambiguity, and those with ASC are no longer at a disadvantage when it comes to learning to drive.



Currently, support is provided for those whose first language is not English and for those with reading and/or hearing difficulties. The services provided for these candidates, i.e. foreign language or English voice-overs, BSL interpretation and extra time, will not help those learners who suffer from an ASC as the problem lies in the phrasing of the questions. Since the theory question bank was published, it has allowed ASC candidates the opportunity to clarify any ambiguity with help of their parent/guardian or driving instructor. This still made it extremely difficult as the candidate had to remember the alternative interpretation of the questions. This places unnecessary stress on the ASC candidates in an already stressful situation. Many people with ASC are discouraged from learning to drive by this and sadly lose their independence.


The theory questions, once revised, would not need to be different for neurotypical learners as they are presented in plain English. Below are a few examples, provided by Julia Malkin MBE, one of only two driving instructors in the country with ASC.



Here is an example which is a classic source of confusion. It asks, 'It is a good idea to plan your journey to avoid busy times. This is because...' and the four answers are, A. the vehicle will use more fuel; B. you will see less road works; C. it will help to ease congestion; D. you will travel a much shorter distance. The answer, of course, is C.

This question is what is known as an 'elliptical question' - it sounds like a statement because it doesn't end with a question mark, and says the first half of a sentence expecting you to provide the other half. This is one of the hardest questions for a person with AS to understand. On top of this, the question is worded incorrectly. My AS pupil answered 'A' because - if you did go out in busy times, your vehicle would indeed use more fuel. The key word he'd missed out was 'avoid' which needed to be stressed more if the question was reworded. My translation of this question to my AS pupil was, 'How would it be beneficial if you were not to drive at busy times?' In classic question style, with all confusion removed, he answered it correctly at once.


Another question, which always turns into a debate, shows a picture of a narrow road going under a railway bridge and asks, 'What type of vehicle could you expect to meet in the middle of the road?' The four answers are lorry, bicycle, car and motorcycle. It's clear to me that 'lorry' is the answer required - for those with AS, it's not that simple. 
This is because technically motorcycles usually drive towards the middle; if a car was overtaking a bicycle it would be towards the middle; and what if there was a breakdown or roadworks at the side - where would vehicles pass through then? It's a regular debate, this question. This is because AS people are far more hazard-aware than is the norm; they can see more possibilities than the question allows, because of the vague way the question is worded. It's so vague that it opens debates!

So, if you take the vagueness out of the question by concentrating on danger rather than the situation by translating the question as, 'Which of these four vehicles could cause you the most danger if it appeared in the middle of this road?' When asked this way, because of the sheer size and width of the lorry, the AS pupil can equate this with danger; they could answer it correctly without debating.


The changes to the questions are minor but they make all the difference to those with autism (including Asperger syndrome). There would be no need for a separate question bank as these would also be suitable for the neurotypical's question bank.


I hope this clarifies the need for change in the way the theory questions are currently formatted. We thank you for your support.

Once you have signed the petition, you may be directed to a donation page. This is for the website hosts as their service is free. The decision to donate is entirely yours, we do not receive any funds from this, nor are we asking for any, just your signature and support. The organisers may make a donation once the petition has run its course. Thank you.

Blog
Please visit the blog for regular updates on our communication with DSA and others.

Survey
If you are or have recently been learning to drive and are on the autistic spectrum, or know someone who has, please help us gather more information about the issues raised in this petition by answering a very short survey. Your help is greatly appreciated. Click here.

Links
If you are or have recently been learning to drive and are on the autistic spectrum, or know someone who has, please help us gather more information about the issues raised in this petition by answering a very short survey. Your help is greatly appreciated.
Click here.
For up-to-date information on Autistic Spectrum Conditions please visit the
National Autistic Society website
.
This petition is supported by:
Excel Academy
. Driver training for ASC learners & ADIs.
Ideas4ADIs Ltd
. Supplier to the driver training industry.
ADINJC.
ADI National Joint Council. A national association for driving instructor groups and individuals.
NWFDIA
The North West Federation of Driving Instructor Associations.
Driver Training Today
(DTT). A very popular forum, and more, for the driver training community.
MSA.
The Motor Schools Association of Great Britain is the senior national association for ADIs.
ADI Federation
.
ADI association set up to help and assist the individual professional ADI.