Equality for our domestic services staff!
428
people have signed this petition.
Add your name now!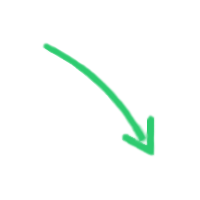 428

people

have signed.

Add your voice!
Maxine K.
signed just now
Adam B.
signed just now
(NB. This is a petition for staff and service users at ELFT. When signing, please put your role within ELFT in the comments box, if you are happy to).
Introduction
We are writing with regards to the poor conditions that ELFT domestic services staff, who are outsourced to external providers, such as G4S, are currently experiencing and request that the Trust take urgent action to address these conditions. Specifically, we request that ELFT use its corporate weight to ensure that G4S provide backdated pay to its staff who have been working on ELFT sites and that the Trust develops a credible plan for insourcing domestic services staff. These workers have been risking their lives, using public transport to come into work every day throughout the pandemic, to keep us all safe.
Background
G4S is a massive employer in the UK and in the global economy, managing security services, private prisons, children's homes, immigration removal centres, accommodation for families awaiting repatriation and facilities for government services.
G4S has been associated with numerous scandals and has frequently attracted denunciation in Parliament. Scandals include fraud, worker exploitation, as well as racist, degrading and abusive treatment of vulnerable people. Many politicians, including Sadiq Kahn have urged the government not to award any further contracts to G4S.
ELFT have outsourced cleaning and procurement services to G4S for over 10 years. ELFT has to take some responsibility for the way that outsourced companies treat their employees and we believe that this is incompatible with our Anchor approach
Staff stories
Speaking to G4S cleaners across the Trust, we have gathered a few stories that capture their experiences:
Although their contract states that staff should be paid a minimum of £10.85 (London Living Wage), many receive as little as £8.86 an hour. Their contract states that their salary will be reviewed each year but as an example, in Wolfson house, the position of an assistant housekeeper started at £8 in 2010 and has increased by only £1.02 over 10 years.
Although G4S are supposed to provide sick leave and pay staff that need to isolate, we have reports of staff only being paid a fraction of their entitlement (even when a doctor's note was provided) and their wages having to be topped up by their benefits providers.
Over the last 10 years, staff-numbers have been cut consistently, leading to a significantly increased work-load. Staff requested a pay-rise on these grounds but this was rejected.
Staff used to get taxis if rostered to work on Christmas day. However, for the past few years, they have been told they have to make their own way there. Given that they do not get agenda for change rates for working bank holidays, this means the price of their taxi is usually nearly the same cost as their working day.
Throughout the pandemic, G4S have not provided PPE to staff. This meant that staff were not only risking their lives travelling to work (their low wages mean that all use public transport), but they were also being put at serious risk in their workplace. ELFT are now providing this to cleaners, meaning that the Trust are subsidising a multi-national company.
In regards to maternity pay, one G4S staff-member was told she must shield because of pregnancy and given the "choice" of using annual leave, unpaid leave or taking statutory sick pay - she "chose" the latter. G4S then claimed she was not eligible for occupational maternity pay because her earnings in the previous months had been below the threshold for qualifying because of the period of statutory sick pay.

Our requests
Due to the breach of their contractual responsibility to pay workers the London Living Wage, ELFT has recently decided to end the contract with G4S. They also stipulated that from January 2021, all G4S staff must be paid London Living Wage as a minimum and that this should be backdated to December 2019. However, it is now March 2021 and staff are yet to receive their increased salaries or backdated pay. With the G4S contract due to end in October, there is a real risk that without significant pressure, G4S will be allowed to walk away from this contract without paying staff what they are owed.
Moreover, with the G4S contract ending, the Trust are currently in the process of deciding how to contract cleaning and housekeeping services from October 2021. Although there is the option of outsourcing to an alternative company, many of the problems of how staff are treated are replicated in other outsourcing organisations and many of the alternative providers face similar allegations to G4S(1). Therefore, we believe that the only way to ensure genuine equality for our co-workers is to insource procurement services (i.e. staff are employed by the NHS directly).
Although 'cost-saving' is often cited as a reason for outsourcing to external agencies, we believe that this is often at the expense of workers' rights, health and wellbeing, and therefore not a compromise we should be willing to make. Moreover, when wider costs are considered, Elkbomy & Cookson (2019) have argued that outsourcing may not actually be cheaper anyway(2). These include the costs of higher infection (as a result of poorer cleaning), financial solvency and industrial action. Indeed, in 2013-2014, despite the fact that NHS was facing significant costs pressures, there was a 37% reduction in the contracting out of cleaning services (ibid). Only 39% of Trusts now outsource with NHS outsourcing being banned completely in Scotland Wales and Northern Ireland(3). In 2020, Imperial successfully moved all of their approximately 1,000 staff in-house. This compares to 197 G4S staff in ELFT.
We would therefore like to make two requests.
That the Trust takes responsibility for ensuring that G4S pays cleaners what they are owed before their contract ends. And if they fail to do this, that the Trust covers these costs.
That all cleaning and procurement services be moved in-house so that staff are employed directly by the NHS and therefore are guaranteed the same terms and conditions as the rest of us.
References
1 https://www.theguardian.com/business/2019/jul/03/serco-fined-229m-over-electronic-tagging-scandal
2 Elkomy.S., Cookson, G. (2019) Cheap and Dirty: The effect of contracting out cleaning on efficiency and effectiveness. Public Administration Review
3 Toffolutti,V., Reeves,A., McKee, M., Stuckler, D. (2016) Outsourcing cleaning services increases MRSA incidence: Evidence from 126 English acute Trusts. Social Science and Medicine