EQUAL SALARY for women footballers worldwide.
16
people have signed this petition.
Add your name now!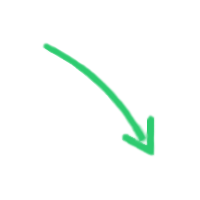 16

people

have signed.

Add your voice!
Maxine K.
signed just now
Adam B.
signed just now
When you look at the stats related to performance alone, it's impossible to argue against equal pay, at the very least. Demands for equal pay in football have grown louder following the successful staging of the Women's World Cup tournament in France.

How is prize money awarded?
The winning US team in France received $4m (£3.2m), double the amount of the previous tournament in 2015.
The prize money given to other teams depended on how far they got, starting at $750,000 (£590,000) for taking part in the initial group stage.
In total, Fifa awarded $30m (£24m) to the competing teams in the women's tournament.

Men's World Cup, the total prize money awarded was $400m (£315m), more than ten times as much.

On top of prize money, each women's team received a little over $800,000 for preparation costs and club compensation. The men's teams each received $1.5m.

Fifa gives the prize money not to team members but to the national federations, which can choose how much to give to the players and how much to invest in other areas of the game.
These arrangements are generally agreed with the players' unions and not revealed publicly.
The Australian women's team said it had bargained for a 30% cut of any eventual prize money.
Other football associations we spoke to were unwilling to discuss specific financial matters.
"At the end of the day, the prize money ends up being so small for the women compared to the men, that we see players relying more on sponsorships, club salaries or federation salaries, which is Sven får less than that of the men.

women footballers in western Europe might earn a monthly salary from their clubs of perhaps €1,000-2,000 and an allowance of €50-100 per day from their national FA when they are on duty with the national team. The very top players would earn more.
Players in poorer countries may receive very little payment from their national associations.
The Nigerian team staged asit-in protest at a hotel in 2016 over outstanding payments, after winning the Women's Africa Cup of Nations. GHANA female national teams recieves so less a salary that, they can't afford to pay their rents.

As a former Ghana international goalkeeper i am leading this campaign to break the so called norm. I am therefore appealing to Every female and male player to sign this petition and i will personally travel to meet the Authorities for a discussion together with my team arround me. Its about time women football is respected. 95% of female footballers can not live on their salaries alone, while we the male counterparts can.
Women's USA soccer players make about $25,000 - $85,000 per season, while the average is around $40,000. Some original players from the U.S. National soccer team make around double the average. The only issue is that teams have a cap of about $800,000 for salaries.

Barcelona and Argentina captain Lionel Messi was men's football's highest earner, taking home $141 million in salary and sponsorships last year.
By contrast, Carli Lloyd, the USWNT star and the highest earner in women's football, made just $518,000 in 2019, a year in which her and her US teammates won the Women's World Cup, becoming global stars.
A simple calculation by Insider found that Messi's earnings were more than 272 times larger than Lloyd's. Put another way, Lloyd earned just 0.3% of what Messi did in 2019.
Here are the highest paid women's footballers in the world – and how they compare to the highest paid men

Ada Hederberg, holder of the Women's Ballon d'Or, tops the list with an annual income of around £343,000. Lionel Messi, the highest paid men's footballer, gets around £112 million a year – roughly 326 times what Hegerberg is paid.
Here are the top five highest paid women's footballers, and their annual income:
5. Marta (Orlando)
€340,000/£291,000
4. Carli Lloyd (Sky Blue)
€345,000/295,000
3. Wendie Renard (Lyon)
€348,000/£298,000
2. Amandine Henry (Lyon)
€360,000/£308,000
1. Ada Hegerberg (Lyon)
€400,000/£343,000
The men list
0. Sergio Ramos, Real Madrid
€23 million (£19.7m)
19.Paul Pogba, Manchester United
€23.3 million (£20m)
18. Hulk, Shanghai SIPG
€23.4 million (£20.1m)
17. Kevin De Bruyne, Manchester City
€23.5 million (£20.2m)
16. Sergio Aguero, Manchester City
€24.3 million (£20.8m)
15. Oscar, Shanghai SIPG
€24.3 million (£20.8m)
14. Kylian Mbappe, Paris Saint-Germain
€25 million (£21.4m)
13. Mesut Ozil, Arsenal
€25.8 million (£22.1m)
12. Toni Kroos, Real Madrid
€26.3 million (£22.6m)
11. Gerard Pique, Barcelona
€27 million (£23.2m)
10. Luis Suarez, Barcelona
€28 million (£24m)
9. Ezequiel Lavezzi, Hebei China Fortune
€28.3 million (£24.3m)
8. Philippe Coutino, Barcelona
€30 million (£25.7m)
7. Alexis Sanchez, Manchester United
€30.7 million (£26.3m)
6. Andres Iniesta, Vissel Kobe
€33 million (£28.3m)
5. Gareth Bale, Real Madrid
As a former pro footballer ( William Amamoo) I am ashamed that our female counterparts have been treated this way, and i Think something needs to be done about it. For more questions call +46705560904