Equal Opportunities for all Gaming Pirates
914
people have signed this petition.
Add your name now!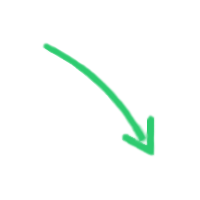 914

people

have signed.

Add your voice!
Maxine K.
signed just now
Adam B.
signed just now
Dear Sirs
We, the undersigned, wish to bring to your attention a number of issues which have resulted in a collective 'Ruby purchase boycott' undertaken by a considerable number of players of your Pirates: Tides of Fortune game played via the Facebook platform.
We understand that as a commercial entity, securing a healthy profit margin is of primary focus and normally you would strive to maintain a healthy engagement of dialogue with your customers. We understand your intentions as in February of this year; you published the following statement on your website: "In today's globalized world, the most successful companies aren't simply talking – they're having a dialogue with their customers and, in the process, are building a following. If leveraged correctly, this new level of engagement and commitment is the first step to building an online community – the next level in brand loyalty".
Despite this clear company intention, we have reached a stalemate in regards to a complete lack of appropriate dialogue with your appointed staff members. The following represents the current issues which have been put forward and are the basis of our discord, they are listed in no particular order of preference:
1. We understand the need for continual development of the game and look forward to new and exciting ways of playing however the most recent upgrades only target the cash players ultimately discriminating against the non-cash players as there is no ability to build, this is evidenced by the following:
a. Creation of the Daggers – hugely beneficial on raiding based on its speed and capacity however they can only be purchased with Rubies from the Smugglers Den at a cost of 384 rubies per group of 3 Daggers;
b. Creation of Fireships – again a fabulous tactical unit which deserves an honourable place in any pirates arsenal but only available by way of spending 500 Rubies per unit so is hugely restrictive on many pockets;
If we were given the opportunity to 'Discover' these units in addition to purchasing direct, then every player would have an equal opportunity of building them. It would not stop players buying with rubies and in some respects it may actually encourage a bigger spend overall based on the veteran class that would then become available.
2. The new experience pointing system that has been created is completely detrimental and is essentially again targeting players who are capable of quick unit replacement via the surgeon. This new system will ultimately deter many current and new players, as in order to gain sufficient experience points, the loss required is quite considerable. The previous system, based on the methods in this game, worked well in encouraging existing and new players alike. We are aware that this experience point system is operating in other plarium games and it works adequately, but ultimately each of plarium's games is slightly differently focused, thus it will work well in some and not in others.
We would request that consideration be given to reverting Pirates: Tides of Fortune back to the old point system for experience.
3. Protagonist, Captain 'Bonnie' Anne O' Malley. The community game page on Facebook is normally our first and only interaction with your company and from our perspective evidences the value given by Plarium of their customer base. Since the changes have been made, many players have posted comments and given suggestions as requested on updates. Most critical comments of the changes are being deleted despite there being no breach of the page rules, those that are not, are either being ignored in their entirety or the response given by your company Spokesperson is wholly inappropriate, demeaning, and/or lacking in any customer focus.
4. We have had a continual battle over glitches to the system. The number of glitches is astounding based on the level of obvious commitment you have to improving the game and the players' experience. Some are fairly innocuous, such as having to refresh your game screen every time a new in-game message comes up to read it, other glitches can result in missing troops. So far all glitches have been reported via the Community Page and the support system. The community page again either ignores the comment, deletes it or is disrespectful to the player in a response – the standard line is "clear your cache" and if that doesn't work, "delete the game from your profile, refresh and then reinstall". If these methods actually worked then that would be great, but they do not fix the issue and we are again left in a less than acceptable situation in order to continue to play a game we enjoy.
5. The addition of the new Prestige system is again discriminative against players who do not play with ruby purchases and we would kindly request that consideration should be given to include a mechanism implementing a structure to benefit such players directly and thus securing the principle of equality to all players.
It is our core belief that continual and obvious alienation of free players will only lead to the considerable reduction in players overall; this will affect the community on a whole and the loyalty level to your brand. In order to be interesting and profitable, the game needs committed members who are regularly logging on, irrespective of whether they purchase rubies or not. From a commercial stand point, by implementing systems to enable more players to compete for the same rewards that ruby players do, there is a greater chance of an increased overall spend
These issues are most disturbing as we have been made to feel like our only value to Plarium is as cash cows. Many of us have played this game since its inception, whilst others have committed over or under a year; what we all have in common is a healthy enthusiasm and commitment to your game. We want to continue to play because we enjoy the game and the community that internally many have been responsible in building. The issues currently on the community page have already resulted in the loss of numerous players from the game completely with even more waiting in the side-lines to leave, and now sadly we have also lost one of the most well-respected moderators who voluntarily stepped down.
We are ultimately bringing all this to your attention direct as a collective community unit in the hope that you will be able to extinguish our concerns in an appropriate and timely manner. We may only play your game, but we believe we deserve the same level of respect and commitment that we give to you and your game.