Entrepreneurship Track Workload Issue
35
people have signed this petition.
Add your name now!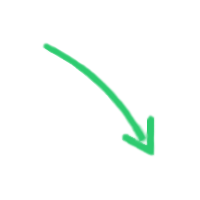 35

people

have signed.

Add your voice!
Maxine K.
signed just now
Adam B.
signed just now
We would like to bring to the attention of the Management Program the concern of excessive workload in the Entrepreneurship Track. Since the start of the Track, our class raised the alarming issue of suffering from mental exhaustion and being unable to complete mandatory readings, attend extra seminars or focus on job applications. We therefore want to bring forward the following:
- Professors do not coordinate between themselves regarding the length of the assignments given, readings, forums and deadlines. We have seen this issue happen multiple times on a weekly basis as they constantly overlap and forces us to skip readings and other assignments.
For instance: The previous week, we were given an 5 days to complete an assignment in entrepreneurial finance requiring more than 200 pages of documentation to complete it. In addition to this, we had another forum for the same class as well as for all the other courses, mandatory readings and daily assignments for the start-up bootcamp (including full pitches to deliver in a matter of days, video recordings and interviews). This was the workload for one week only.
- We are given way too many forums that not only require hours of our day to complete (due to the length of the readings for these forums and the fact that these forums overlap with each other as well) but also does not allow us to work on other projects. After each class session, we are given a new extensive forum that is supposed to count for a full session. Therefore, we find ourselves with double the amount of sessions/cases.
- Every class required a different workgroup/group size which makes it more complicated for all of us to meet and stay organised in our work. In addition, having a mix of students from the September intake and the MIM extension adds to this difficulty as it makes it harder to coordinate with students that are only present online, and sometimes drop out of projects mid-way.
- We have been given assignments from one day to another (a few days or even a day notice) which makes it impossible for us to efficiently complete all of our assignments and required preparation for each class.
The undersigned petitioners therefore ask the Management Program to:

- Communicate with our professors and reduce the workload regarding individual and group projects, forums and readings our courses.
- Promote additional communication between professors regarding deadlines and assignment loads.
- Reduce the amount of forums or greatly reduce the required preparation for these forums and class sessions.
- We would like to be given at least one week notice when for each assignment in order to organise ourselves with the different groups and be able to coordinate with the students from the MIM extension.