Entheos Halloween costume petition
10
people have signed this petition.
Add your name now!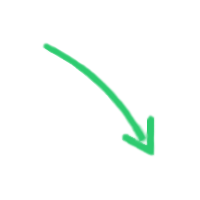 10

people

have signed.

Add your voice!
Maxine K.
signed just now
Adam B.
signed just now
We would like our voices heard in regards to Halloween costumes and parties at Entheos.  We petition that costumes be allowed at school on Halloween day, and that each crew be encouraged to hold a Halloween party/celebration.  Costumes and parties have been part of Entheos tradition, up until the past couple years, and it was always a positive experience for students and parents.  
Halloween is the highlight of a child's school career.  It is the favorite holiday of many children and their favorite day at school.  I can't tell you the names of all my elementary school teachers or what I learned, but I can tell you what I dressed up as every Halloween.  It created many cherished memories of my early school days.  Our children have been very disappointed the past couple years when tradition was broken and costumes were not allowed or some crew parties held.  
Halloween is based on tradition, culture, and history, which are a large part of education.  Choosing a specific character to dress up as, and seeing others dressed up in a variety of costumes, is very educational.  It stimulates a child's imagination and satisfies their curiosity.  It teaches them about various people, animals, icons, and personalities.  It is also very fun, and school should be fun!

It has come to our attention that this no-costume policy may have been implemented due to religious conflict on behalf of a few students.  If that is the case, we would like to make our argument using the first amendment of the United States Constitution, which states that "Congress shall make no law respecting an establishment of religion, or prohibiting the free exercise thereof."  Likewise, our school should not make rules based on the ideals of a specific religion.  The majority of students do not have a conflict of interest and desire to celebrate this traditional holiday.  If a few students/parents choose not to participate, that is their freedom of choice and should not be held against the majority.  We also claim that it is denying us our rights to celebrate Halloween at school.  
Perhaps the children who opt out of the festivities can be allowed to check out early or simply stay home that day.  If they feel confident in their beliefs, they need not feel offended or left out.  If it helps to call it by a different title, like a "fall celebration" or "character day," so be it, but please allow students the option of wearing costumes, if they so desire.  
We agree that certain rules must be implemented, such as no weapons, gore, or masks, and costumes must be modest and comply with uniform standards, but please don't take away our children's right to celebrate this historical holiday and continue with tradition.  Thank you for your consideration. 
Links