Enough is enough Free M.A. Taheri Now
2156
signers.
Add your name now!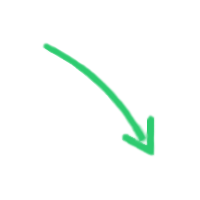 2156

signers.

Almost there!

Add your voice!
Maxine K.
signed just now
Adam B.
signed just now
M.A.Taheri is being prosecuted for a crime that he never committed. His first death sentence was quashed once and despite the fact that his five years sentence ended last year, he is being tried with the same false accusations again. On August 27/2017, the court has sentenced M.A.Taheri to capital punishment, this is the second time that he is sentenced to death. We, the students and supporters and family of M.A. Taheri are beginning you to ask Iran to free all prisoners of conscience including M.A. Taheri and to put an end to unjust treatment of Taheri and his students.
Mohammad Ali Taheri is a prisoner of conscience and has been in solitary confinement since May 2011 for establishing a spiritual group called Erfan-e Halgheh/Keyhani, promoting beliefs and practices that the authorities deem un-Islamic and he was arrested and sentenced to five years. Mohammad Ali Taheri's lectures and thoughts are based on respect to all religions and ideologies and he has never denied or insulted any religion or belief. His beliefs are based on creating 'freedom of thoughts' by which any human can follow the path to spiritual growth, perfection and self-realization regardless of their race, nationality, religion, and personal belief. He is not associated with any political movements and is not an opposition leader.
Nonetheless, he has previously faced the death penalty in Iran solely for the peaceful exercise of his rights to freedom of belief, expression and association. With the help of his family, students, Amnesty International and other human rights organizations and advocates, his death sentence was quashed in December 2015 by the Supreme Court, thereafter, the court has agreed on prohibiting his prosecution on July third 2016. Despite the fact that Mohammad Ali Taheri has completed his unfair five years sentence in February 2016, he still remains in solitary confinement.
Mr. Taheri has been denied basic human rights throughout his arrest and imprisonment. To object the cruelty that Mr. Taheri has been experiencing, he has resorted to hunger strike for sixteen times. On September 28, 2016Mohammad Ali Taheri started his sixteen hunger strikes. On his fifth day of his sixteen hunger strike, he was forced to confess on being guilty, when he refused; he was assaulted and brutally beaten by the interrogator. Currently Mr. Taheri is awaiting another trial based on the previous prohibited allegations which makes no sense as he was supposed to be released months ago.
In the meantime, Iranian authorities have arrested a half dozen of Taheri's students. According to the International Campaign for Human Rights in Iran, four students were prosecuted for protesting Taheri's incarceration. Mr. Ahmed Shaheed as well as Mrs. Asma Jahangir UN special rapporteur on the human rights situation in Iran, Mr. nBan Ki-moonprevious secretary general of the United Nations are well aware of Mr. Taheri's situations and have been supportive in this matter. However, as stated by Mr. Ban Ki-moon "Iran has a terrible human rights track record, similar to many other countries in the Middle East".
As noted earlier, once again, the Iranian judiciary sentenced M.A.Taheri to death and at this critical time, we seek your support to demand Iran to free all prisoners of conscience including M.A. Taheri.
Thank you and God Bless