Enough is enough!
22
people have signed this petition.
Add your name now!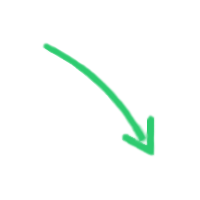 22

people

have signed.

Add your voice!
Maxine K.
signed just now
Adam B.
signed just now
Initiated by E. Mandaza ( daughter of Zimbabwe and very proud)
Dear Reader
I endeavour to put a halt to the violation of human rights which has been and continues to be inflicted upon the Zimbabwean masses by the cruel Robert Mugabe and his regime.It is not enough that he is very old and possibly senileand still continues to cling to power using unorthodox means whilst the nation suffers, he has the audacity to unofficially hand over his baton to his wife so his legacy of corruption, genocide, poverty and abuse of human rights continues unabated! This is UNACCEPTABLE and a as a young Zimbabwean, please assist my fellow countrymen by signing this petition. I will send this petition to the International Criminal Court (yes, there is a legal statute which prevents Mugabe form being tried at the Hague , and the ICC has no jurisdiction but let us send this petition nevertheless in order to expose, name and shame Mugabe's Criminal Brutality. Just recently a young man, Itai Dzamara, was beaten within an inch of his life for daring to stage a solo peaceful demonstration in Zimbabwe's Africa Unity Square. Only in Zimbabwe is freedom of speech and expression a crime-ENOUGH IS ENOUGH! ZVAKWANA!
ICC PO Box 2500 CM, The Hague, Netherlands
Your assistance and input is required to rescue the people of Zimbabwe. For peace to prevail in Zimbabwe, Mugabe and his ZANU-PF party must go. We are calling for the following:
1. The resignation of Robert G Mugabe and assurance that there never will be a Mugabe dynasty (God Forbid!)
2. Mugabe must then be tried for all his crimes against humanity together with his protégés dating back to Gukurahundi (ethnic cleansing of the Matabeleland people in the early 80's. They are natives of Zimbabwe) as well as a bloodbath of 2008 which was used by ZANU-PF to intimidate people for votes.
3. Restoration of Freedom of Speech and Basic Human Rights and Dignity to the people of Zimbabwe.
4. Free and fair elections, free of violence and intimidation . Elections that fully reflect the will of the PEOPLE.
I, THE UNDERSIGNED ELIMA AUDREY MANDAZA, FULLY SUPPORT THIS PETITION.