Enhance Hillcrest's In-bat-aquate Zoo Habitat
47
people have signed this petition.
Add your name now!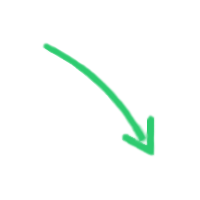 47

people

have signed.

Add your voice!
Maxine K.
signed just now
Adam B.
signed just now
Housing almost 38,000 individuals, the Eastern town of Clovis New Mexico is home to farmers, athletes and many military families. Despite certain limitations that rural cities place on residents, the small city of Clovis made a significant effort to provide increased recreational and entertainment opportunities for members of the community. For example, a new civic center was established, providing an array of accommodations that cater to entertainment and professional functions. Additionally, the city has recently invested resources that would provide a revamp of local parks, including Hillcrest Park and Zoo. Being the 2nd largest zoo in New Mexico, Hillcrest has successfully enhanced the quality of the park by providing alterations that include the addition of a new, contemporary, slogan, modified advertisements, newly established parking areas and an increase in the variety of animals residing at the zoo. Though I would like to commend the City of Clovis for the changes that have occurred at the Zoo, there are still issues that have yet to be addressed, ones that should be considered a priority. Particularly, the quality of life for all of the animals at the park should of the utmost importance.
Zoos are established for a variety of reasons, ranging from entertainment purposes to protection purposes. No matter what the purpose the Hillcrest Zoo serves, every animal should be protected and nurtured in environments that are as close to their natural habitats as possible. The exhibit at Hillcrest Zoo that houses the Bison, neighboring Emu's and Elk, is also the backside of a quite popular softball park. Thus, if a home run is made at the softball park, it is not only quite possible for balls to enter the Zoo's property, but it is likely to enter their habitat, potentially causing psychological, if not severe, physical harm to the animals.
By nature, Bison are known to wallow, in which small depressions in the ground are made as the Bison roll side-to-side, in an effort to cover themselves with dirt and mud. Researchers have suggested that this type of behavior is part of a natural grooming process for Bison, as well as a social and entertainment behavior. Additionally, wallowing may provide physical advantages, such as thermoregulation, irritant relief and reduction of parasites. On a recent trip to the Zoo at Hillcrest, I spotted NUMEROUS softballs throughout the Bison exhibit. In fact, there were multiple softballs RIGHT next to a Bison resting. Softballs have landed in the wallowing area, the resting area and next to feeding areas. Whether or not a heavy ball traveling quite fast actually hits or injures the buffalo, the risk of harm should be worthy of noting. Furthermore, the placement of softballs throughout an animal's habitat is FAR FROM natural. Given these animals are already placed in an un-natural environment and as property of the city, ANY increased risk of their quality of life is negligence and potentially, animal cruelty. Also, flying softballs poses risks not only to the animals, but to employees and even visitors of the zoo.
Despite such a complex problem (one that may result in animal abuse and severe injury of residents), an EASY, yet EFFECTIVE remedy can be made. Thus, I am petitioning that the City of Clovis, in an effort to ensure the quality of life and protection of its animals, should place barriers that prevent softballs from entering ANY zoo exhibits. Doing so will not only protect animals on physical AND mental levels, but such action will reassure residents of Clovis that all beings, whether human or not, matter. As of now, placing a barrier, whether it be a fence or mesh, the ONLY logical way to continue recreation at the softball park and ensure quality of life at the zoo. Even if zookeepers routinely remove the softballs from the exhibits, the increased risks of the animals and residents, simply is unnecessary.
Put up a fence! Protect the employees, visitors, and most of all, the ANIMALS! It would be a home-run for everyone!