5 Millions Supporters of Khmer Buddhism
103
signers.
Add your name now!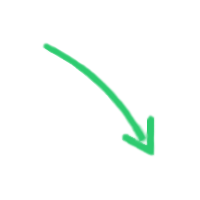 103

signers.

Almost there!

Add your voice!
Maxine K.
signed just now
Adam B.
signed just now
Since the defrocking and persecution of Venerable Preah Krou Tim Sakhorn, and the inhumanely beating of the Buddhist monks in front of Vietnamese embassy by the arm forces, it is presently happening on Venerable Preah Krou Loun Sovath whose activities and works are not something else but engaging with the victims of land grabs and forced evictions. His siblings and relatives have been injured and jailed because of their cry for the returning back of their farm land. Thus, his goodness engagement is not seen by the state and their associates, the few top leaders of Buddhist Sangha have pressured on him, forcing him to leave from pagoda which is the shelter for Buddhist monks built by the generosity of the Buddhist followers, including his storage of personal books and saffron robes has been unethically ordered to remove. Now, Venerable Loun Sovath is pagoda-less during this Rain Retreat Season (Chol Preah Vosa) which all monks must take vow to stay within the pagoda for three months.
Cambodia Buddhism as the state religion here means to support Buddhism or to destroy Buddhism? Why the few top leaders of Buddhist Sangha must be under the consecration of secular leader? The state leader are obtaining higher virtue and sacrifice than Buddhist monks? Why the state leaders are positioning higher than Buddhist monks and politicizing the Buddhist Sangha?
In Cambodia, only greedy monks like those few top leaders who are not duly practicing the Dhamma are consecrated by secular leader who have no Five Precepts in heart at all. Now, it comes to the realization that Buddhism as the state religion must follow all political orders of the ruling party.
Evidently, the ruling party is ruining Khmer Buddhism.
Video Clip on the Order to Remove his Belongings from the Pagoda
We are the Buddhists who have adhered to Buddhism as our spiritual refuge and peaceful life, we obligate to protect Buddhism
We are on behalf of 60,000 Khmer Buddhist monks who are staying in more than 4,000 pagodas have seen the latest orders of Buddhist top leaders towards individual Venerable Preah Krou Luon Sovath is a disrespecting to the core teaching of Lord Buddha and the obligation of Buddhist monks in engaging with communities. Those orders are ruining Khmer Buddhism nationwide
We are Buddhists and friends of humanity around the world jointly condemn the orders of those few top Buddhist leaders towards Venerable Preah Krou Luon Sovath as violating on human rights, distorting individual freedom of speech and social participation, breeding fear among Buddhist monks, and disregarding the social and community engagement of Buddhist monks
We are undersigning here to protect Buddhism, to stop such disgraceful orders of Buddhist top leaders, and to prevent such orders not to be occurred in the future.
Video clip of the power of working together

Links