English 4 at Piedmont Hills High School (Success!)
539
signers.
Add your name now!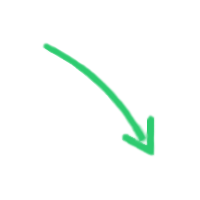 539

signers.

Almost there!

Add your voice!
Maxine K.
signed just now
Adam B.
signed just now
High school is a crucial time where students are being prepared for college, career paths, and the rest of their lives. Students are given the opportunity to decide which classes are best suited to help them mature and grow. However, seniors of Piedmont Hills High School are forced to choose between a time-consuming AP English course (AP Language or AP Literature) or ERWC, a rudimentary class that teaches the very basics of English. Instead, students should be given the option to choose English 4 as a class. This is the perfect level for many students who wish to take a challenging course, but do not want to add on the additional stresses of having to take another AP class in senior year to those others in which we are already enrolled. Many of us take AP science, foreign language and math classes in senior year. We want to be challenged in our senior English class, but we don't want to be broken by the mental stresses of yet another AP class which may or may not be useful to our future majors/careers. Yes, English is a great major but not all of us want to follow that path. Many of us also don't wish to enroll in ERWC in 12th grade, which is basically a watered-down version of English 3 (the only option in junior year besides AP); this could force many to stagnate in our English skills right before college/getting out into the real world. Without a class that fits their level, students can not develop their education or demonstrate their potential.
In order to allow all PHHS students an opportunity to learn and grow, they must have the option to choose a class that best fits their level and aspired goals. An education is likely one of the most important aspects of one's life. The students of Piedmont Hills High School should not be held back during this important time period of their lives, restrained from taking the path that they, themselves, choose and from achieving their full potential. Students that can not handle a rigorous AP level course, but have surpassed the basics should be allowed to strive for a better education. English 4 once existed to provide that middle path, not too rigorous and yet not too restraining. Just right for many who are aspiring adults, wanting to each reach their personal goals through a way that won't damage them. Like a flower, students, as should everybody, should be allowed to flourish and bloom at a pace that is fitting for them. One size should NOT fit all. To prevent extreme stress from too many AP classes and allow students to exceed basic education, English 4 should once again be an approved class at PHHS.
The students of Piedmont Hills High School are asking the East Side Union High School District to establish an English 4 class. Doing so would greatly benefit the students of PHHS, as well as parents and teachers. Please help in making this be a reality by signing this petition with your full name and email. This will truly benefit not only the current eager students of PHHS, but also the hundreds of students to come.