Help Save America,Enforce immigration laws
193
signers.
Add your name now!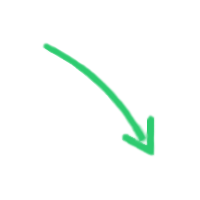 193

signers.

Almost there!

Add your voice!
Maxine K.
signed just now
Adam B.
signed just now
To: Congress
If you agree with what is proposed here,Please sign the petition.
We the people want the immigration policies of the United States of America upheld and Enforced.
Make English official language of America.
No longer waste money printing Spanish translations on everything. Make them learn English.
Get the illegal's out of America so Americans can find jobs.
Secure our borders. Increasing border patrol and putting up a fence on the USA-Mexico border.
Increasing fines on companies that hire illegal immigrants. Possible jail time if have third offense.
Employers cannot hire bilingual only,bilingual is a plus not a must be.
Every employer should be required to fingerprint new employees and prints should be compared to database
such as E-verify
Immigration officials must track visa holders and deport anyone who overstays their visa or otherwise violates USA law.
Every illegal apprehended should be fingerprinted and info added to a national database.
Require proof of citizenship for any assistance (school,medical,housing etc.) Also drug screen.
No drivers' licenses or other benefits will be granted to illegal immigrants?
Repeal anchor baby law.
NO amnesty,must earn the right for citizenship a option that may work ... that requires paying fines and back taxes and learning English.
Any medical treatments to illegal immigrants should have a bill sent (in their name) to the country they came from to be paid in full immediately.
Federal, local and municipal police must cooperate with federal immigration authorities upon request, i.e., to assist in the arrests of illegal immigrants.
Any illegal's caught with fake id papers, or who enter the country under false pre tenses, may be imprisoned:
Illegal's caught with fake immigration papers may be fined or imprisoned. And lose chance to qualify for immigration.
Illegal's who fail to obey the rules will be fined, deported, and/or imprisoned as felons:
Illegal's who are deported from America and attempt to re-enter the country without authorization can be imprisoned for up to 10 years,fined and if several offenses then a GPS chip will be inserted to keep track of said illegal.
Illegal's who violate the terms of their visa may be sentenced to up to six years in prison .
Illegal's who misrepresent the terms of their visa while in America -- such as working with out a permit -- can also be imprisoned.
A penalty of up to two years in prison and a fine of three hundred to five thousand dollars will be imposed on the illegal who enters the country illegally.
Americans who help illegal aliens enter the country are themselves considered criminals under the law.
A American who marries a illegal alien with the sole objective of helping the foreigner live in the country is subject to up to five years in prison. And fines.
Shipping and airline companies that bring undocumented foreigners into America will be fined.
Sincerely,
Sponsor
The WatchTower
Links