Enforce Cyclists NYC
30
people have signed this petition.
Add your name now!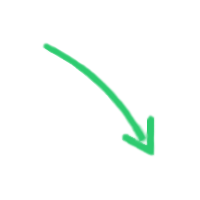 30

people

have signed.

Add your voice!
Maxine K.
signed just now
Adam B.
signed just now
NYC Streets have become overrun with reckless cyclists, delivery bikes, scooters, ebikes and much more. In the last ten years, traffic has gotten to the point of gridlock due to the un-fair methods of stealing road lanes and converting them into useless bike lanes that only 2% of the population use, while the other 98% in cars, buses and trucks are stuck in gridlock traffic. Accidents have also gone up from the continuing reckless behavior of these individuals, and we can no longer drive in peace or walk without fear of a cyclist or scooter running a red light and slamming into us. In a lot of accidents, cyclists will run away and no one is able to find who they are to file a police report because they have no identifying license plates. Yet, most "transportation alternative" groups encourage this behavior, simply because they hate cars.
We, residents and people who work in or frequently visit our neighborhoods, demand the following to restore order to our streets, reduce accidents and make driving and walking in NYC safe again:
Outright ban cyclists from using the street during rush hours, or enforce cyclists by having them get license plates and insurance.
Remove any bike lane that falls under the threshold for usage which is 25%, which are 87% of bike lanes in NYC.
Remove any bike lane that causes a 50% increase in traffic on the street where its installed. Example, the Brooklyn Bridge bike lane.
Holding cyclists accountable for running red lights, stop signs, and holding them to the same standard as cars when an accident occurs. If they receive more then 5 tickets, their citibike abilities should be disabled.
Ban any scooters or e-bikes from riding in the street at all times.
Not add bike lanes along residential streets where more then 5% parking is removed, in a city where parking is already difficult to find.
Relocate any "bike storage" facility to the sidewalk instead of taking up a valuable parking space.
Enforce delivery cyclists by ticketing them for running red lights & stop signs, as well as weaving in & out of traffic and riding close to traffic and down the wrong way on one way streets. If they receive more then 5 tickets, their delivery app abilities should be disabled.
These changes will make our neighborhoods safer for everyone — drivers, pedestrians, and bike riders. Mayor Adams, DOT Commissioner Ydanis Rodriguez; We need you to start enforcing these reckless individuals to restore order to our city.