End the coup, for Egypt's sake!
10
people have signed this petition.
Add your name now!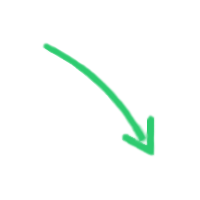 10

people

have signed.

Add your voice!
Maxine K.
signed just now
Adam B.
signed just now
End the coup, for Egypt's sake! General El-Sisi and Egypt's coup-installed regime, If the overthrown democratically elected President, Mohamed Morsi, was guilty of 365 days of incompetence or bad governance, you are guilty of a number of well-documented crimes that millions around the world have watched them Live from their television or computer screens. Among them are: - By suspending the legally ratified constitution, imprisoning the democratically elected President and declaring a democratic government defunct, you have declared Egypt a police regime- an action that has taken the world aback and suspended Egypt's membership of the African Union. Out of 195 UN member nations, only 5 recognize the coup-installed regime as legitimate. - The horrifying crimes against humanity that you committed during the crackdown of Rabaa and Nahda sit-ins were reminiscent of the infamous massacres in Sabra and Shatila (1982.) From the legitimacy of the state prospective, yours was worse. The executioners were the national armed forces established and paid to protect the very same civilians whom they heartlessly massacred and burnt many of them. - You have tortured and killed civilians in your custody. You have casted a wide net of human rights abuse that include political imprisonments and issuing indictments against those like Nobel Prize Laureate, Mohamed El-Braradei, who resigned his post after the aforementioned massacres. You froze assets of political opponents and targeted their children and family members. Not to mention, the arbitrary arrests of anyone suspected as a supporter or a sympathizer of the Muslim Brotherhood. These and other actions that you have taken have outraged the moral sensibilities of countless Egyptians and people of conscience around the world. You have two options before you: Either do what's right by adhering to the demands of the pro-democracy Egyptians who never stopped protesting against you (every day and night since that fateful day of July 3, 2013) or be brought down as disgraced criminals who may end up like the late Gaddafi of Libya or Charles Taylor of Liberia. End the coup, for Egypt's sake!