Request To Colors Team to END Omi's Track ASAP
68
people have signed this petition.
Add your name now!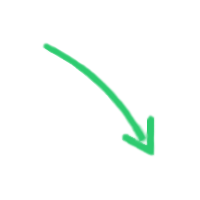 68

people

have signed.

Add your voice!
Maxine K.
signed just now
Adam B.
signed just now
Yeh Pyar Na Hoga Kam, in such a short span of time has become a much loved show amongst viewers. As fans, we consder it the best show on Colors TV today, and on Indian Television as well. What attracted viewers from all across the world to the show was its simplicity, old world charm & refreshing way of story-telling. And most importantly, the lead pair Gaurav Khanna & Yami Gautam, who with their phenomenol chemistry have taken the show to another level altogether. And ofcourse, the presence of a stellar supporting cast is the added bonus.
And speaking of supporting cast, its our sincere request to please wrap up Omi's track ASAP. Having a villian .. that too in a done to death 'fallen-in-love-with-the-heroine' track is too jarring, to say the least. It takes away from the original mainstay of the story .. ie, Abeer-Leher & their love story. Abeer & Leher already have a MOUNTAIN of problems ahead of them, with the caste & class discrimination as the backdrop. Since we have to deal with all those issues, we'd prefer they live happily for now, before the families come into the picture. We do not wish to see a character like Omi hanging on their heads, following their every move. What we need right now is for Abeer & Leher to live freely, breathe easy and grow in their relationship. But what we see instead is them facing one problem after another with no respite whatsoever. People are interested in watching Abeer & Leher and how they mature in their relationship, how they gather the courage & strength to face all adversities .. we are clearly NOT interested in Omi's obsession. And giving him maximum screen time, only makes the matter worse for viewers. We do understand there needs to be an amount of negativity, but there also needs to be a balance between the positive and negative, and we don't see that balance currently. Please end the Omi track ASAP and take the story back to Abeer Leher and the simplicity it began with.
Please stop torturing us with the OMI track. It has become completely unbearable. We end up switching channels when he comes - the character is so intolerable. People have stopped watching the show courtesy the vulgarity and lewdity this character brings to the show! The show that was loved so much for its simplicity and old world charm that it depicted has no place for a vulgar/violent character like Omi. It does not gel well with the tone and the tenor of the show.Why is he being given more screen space than even the lead pair ? Even pre-caps/promos are on him!!
We see this show coz of Abeer and Leher and it's been ages since we got a full episode focused on them! Even the precaps/promos are no longer on them! Please shift the focus back to Abeer and Leher and end the OMI track otherwise even the most loyal fans of the show will be put off and will be driven away from the show

Few other suggestions:
- The show needs to be promoted more aggressively. New promos, greater visibility of the actors in shows like SBS & SBB will certainly lure in the viewers.
- In order to attract more viewers, especially the youth .. the lead pair could probably go on a nationwide tour OR have a contest with people writing in about their own unusual love stories.
- More repeats on the channel and special hours on weekends showcasing the story uptil now. That is sure to attract viewers who may have missed the episodes for different reasons.
We hope the Colors team will not disappoint their loyal viewers and take it back to the show we all fell in love with .. Abeer-Leher's love we fell in love with :)
THANK YOU
- YPNHK FANS
Links